Careers
Be Part of Something Big
At Maple Leaf Foods, we are proud of our company, our products and our role in providing safe, great tasting, nutritious food to help nurture people's potential during every meal of the day. Our values-based culture, our passionate people and our clear vision to be the most sustainable protein company on earth makes us an exciting place to work!
We value a culture and work environment that keeps people safe, rewards excellence and empowers everyone to learn and contribute their best.
That's Our Passion. What's Yours?
How We Develop Our People
At Maple Leaf Foods we have a Leadership Edge, which is a commitment to be leaders in how we engage and develop our people. We have a culture that supports people to thrive and reach their full potential. We have an expectation that our people will take a stand, pursue excellence and create the future.
Our Leadership Edge
What you get from Maple Leaf Foods:
Talented people to work with
Interesting work
Feedback and coaching
Learning opportunities
Career opportunities
What we look for in return:
Values-based behaviours
High-quality work
Self-reflection and humility
Capabilities and expertise
Initiative and flexibility
When we sum up what you will experience working here, there is a strong emphasis on feedback and initiative, and development is a shared responsibility.
Performance Feedback and Development
Performance feedback is the cornerstone of personal growth. We provide open and honest dialogue so our people know where they stand and where they are going in their careers. During one-on-one meetings with their managers, our people discuss performance and career goals, set objectives and create personalized development plans to become stronger in their current roles or prepare for future roles.
Work and Career Experiences
Our people tell us that the most meaningful development comes from doing interesting work with talented people. We are active and creative in finding work experiences that build or strengthen skills and create interesting career paths.
Self-Directed Learning
We provide resources that help our people benefit from self-directed learning opportunities, collaboration and knowledge sharing. We provide e-courses, learning labs, newsletters, videos, articles, social media groups and a variety of other resources to deliver information when and where people want to use it.
Training
We have targeted training for all our people across all parts of the company. Our training programs develop leadership ability, personal effectiveness and functional capability. Training sessions are often presented by Maple Leaf Foods leaders, who are experts in their areas and know best what it takes to be successful at Maple Leaf Foods.
Coaching
Informal coaching takes place every day between managers and employees, across peer groups and between senior leaders and colleagues.
Recognition and Rewards
We empower our people to reward peers who make great contributions to Maple Leaf Foods. Our Bravo Bonus program, with a cash award, recognizes people throughout the year for living our Values. Our unique Annual Values Awards program, with a trip to an exotic location, recognizes people who demonstrate exceptional behaviours in doing their jobs.
How We Develop Our People
We are committed to building a diverse workforce and ensuring that we have an open, inclusive workplace. Our focus is quite simple – support great people to develop themselves and their careers. We are so much stronger when people know they are accepted and valued for who they are and what they bring to the workplace.
"Do What's Right" is at the top of our Maple Leaf Foods Values for a reason. It is because we deeply believe that when we act with integrity, be responsible and treat others with respect, we will be the kind of company that people will be proud to work for, and want to do business with.
Living this value every day means that we need to embrace the diversity that our people bring to the workplace – in a culture where people respect and value our differing experiences and perspectives.
Our diversity and inclusion principles
Actively build a
workforce
as diverse as the nation we are proud to serve.
Enable top
performance
by removing barriers so talented people can exert their energy on doing great work, without concern for our differences.
Learn
from each other's
unique experiences and perspectives, in a culture of openness and inclusion.
Create
food
that meets the diverse needs of the world we live in.
Gender Diversity and New Canadians
Our goal is to achieve 50 percent gender diversity at the manager level and up by 2022.
We empower our people to grow – and we have tremendous examples of people who have built rewarding careers through passion, growth and development at Maple Leaf Foods. Here are some of their stories:
Women in leadership – We are committed to attracting and retaining talented women, developing and advancing them into leadership roles throughout the organization. The meat industry has traditionally been male dominated, but we have been challenging that status quo for years. Great talent is prevalent in all genders, and it is important that we are an attractive employer to everyone.
Newcomers to Canada – Much of Canada's future growth will depend on the success of the growing communities of new Canadians. We are committed to attracting and fully integrating talented newcomers to Canada into our workforce. We value being part of a new beginning in Canada for people and their families.
New Graduate Career Development Program
The Leadership Track Graduate Program is Maple Leaf Foods' early leadership development program for talented, driven and ambitious graduates. Participants in this three-year rotational program will develop leadership and functional expertise in preparation to be a future Maple Leaf Foods leader. Following completion of the program, successful participants graduate into roles at Maple Leaf Foods, where they will continue to grow their careers.
New Grads, Do You Have What It Takes?
We are recruiting the next generation of Maple Leaf Foods leaders, so finding the right fit is critical.
Who we are looking for:
Students in their final year of undergraduate or post-graduate university studies with a minimum overall B average.
Passion for manufacturing and operations
Strong affiliation with Maple Leaf Foods' Leadership Values
Flexible and willing to relocate to take advantage of the best opportunities across Canada and U.S.
Demonstrated leadership through work experiences, volunteer roles, community activities and sports
Confident without being arrogant
High-degree of energy and initiative demonstrated through involvement in school, clubs, community services and sports
Exceptional communication skills
Team player, with the ability to build and maintain working relationships
Strong analytical and critical thinking skills
Learn more about each function – and find your passion – on the Maple Leaf Foods Careers page.
---
What our program offers for New Graduates
Annual performance reviews along with ongoing coaching and constructive feedback. Significant emphasis is placed on a development action plan to ensure employees obtain the skills and experiences they need to achieve their maximum potential
Senior-level mentorship for both business and functional expertise and advice
Learning and networking opportunities through organized workshops and activities
Substantial on-the-job learning and specialized leadership training
Competitive salary, benefits and pension plan
---
How to apply
The Leadership Track Graduate Program position will be posted on our Maple Leaf Foods Careers site each September, with an application deadline of mid-October. We also post at various post-secondary institutions across Canada.
Prepare a cover letter, and outline in it the function you would like to apply for
Include your cover letter, resume and transcript (official or unofficial) with your application
---
Leadership Track Graduate Program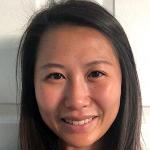 "I remember being intimidated when I first started but everyone in the team really helped me gain that confidence to lead instead of looking on from the outside thinking: 'She's a young person just fresh out of university'."
– Monica Tam, Director of Brand Marketing, Maple Leaf Foods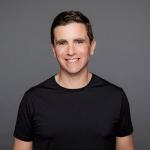 "You're actually put in a job — a job that needs to get done. So there's accountability, there's responsibility, and you really get to try something, and own something. It's really foundational that you can accelerate that experience over a course of time and in so many different areas."
– Adam Grogan, Chief Operations Officer, Greenleaf Foods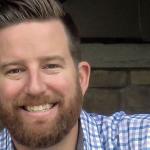 "I think the LTP program provides you with the opportunity to be in a leadership role or position extremely early in your career. At other places you have to earn that right–whether it's supervision, project leadership, etc. The LT program gives you that experience up front and you're going to use that as a base in any profession or functional path you choose."
– Ryan Walker, Vice President of Strategy, GreenLeaf Foods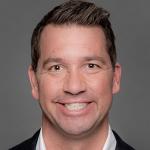 "I discovered how much I enjoyed being in an entrepreneurial type environment. I wouldn't have known that as a graduate. So a benefit of the program is that you have an opportunity to find yourself in a way you may not have anticipated – I'm grateful to have had that opportunity because I probably wouldn't have spent any time in sales otherwise."
– Josh Kuehnbaum, Senior Vice President, Food Service Sales and Marketing, Maple Leaf Foods
Maple Leaf Foods offers co-op jobs and opportunities across our diverse business units such as Marketing, Information Solutions, Finance, Product Development, Food Safety and Quality Assurance, and more! Our Co-op Program is a great learning opportunity for passionate and driven students who are looking to gain valuable experiences, build their skills and explore a variety of career paths.
What We Offers
Being a co-op student means making many important decisions – but we want to help make this one of your easiest decisions, by providing you with:
Exposure to senior leaders and internal and external stakeholders
Training and development through Maple Leaf Foods' Leadership Learning Hub and through in-person learning workshops
Opportunity to participate in taste testings of new product offerings
Potential opportunity to be part of the New Graduate Career Development Program after graduation
Competitive salary supported by flexible work hours
Technology that allows you to work from anywhere, on any device
Co-op Program
"The people, the culture, and the professional experience that left a lasting impact on me is what motivated me to join Maple Leaf Foods as a full-time employee."
–Helya Dehghani, PMO Project Analyst Co-op Student
Maple Leaf Foods is a leading Canadian protein company that has a history of developing top talent through its longstanding co-op program, which has had co-op students from more than 50 diverse programs of study. We understand how important a co-op position can be for a student's professional growth, and we're constantly working on providing students the best experience to accelerate their career.
When to Apply to the Co-op Program
Co-op students are recruited during three different periods of the year (Fall, Winter and Summer).
Apply in:
May and June for fall placements
September and October for winter placements
January and February for summer placements
How to Apply
Co-op positions across the various departments of Maple Leaf Foods are posted at universities and college job boards across Canada. Look for these positions at your institution's co-op office.