We commit to making our products as safe as we possibly can for you and your family. Here you'll find the latest on Maple Leaf Foods recalls, advisories and safety alerts.
Voluntary Food Safety Recall for Cappola Genoa Salami.
Undeclared milk and wheat allergen in Cappola Genoa Salami S/P (sliced) 175g
UPC 6310015111
This issue is restricted to products with the Best Before Dates of:
 
23JA03
23JA04
23JA09
 
Any product with these Best Before Dates can be returned to the store where you purchased it, or call the Maple Leaf Foods Consumer Engagement team at 1-800-268-3708.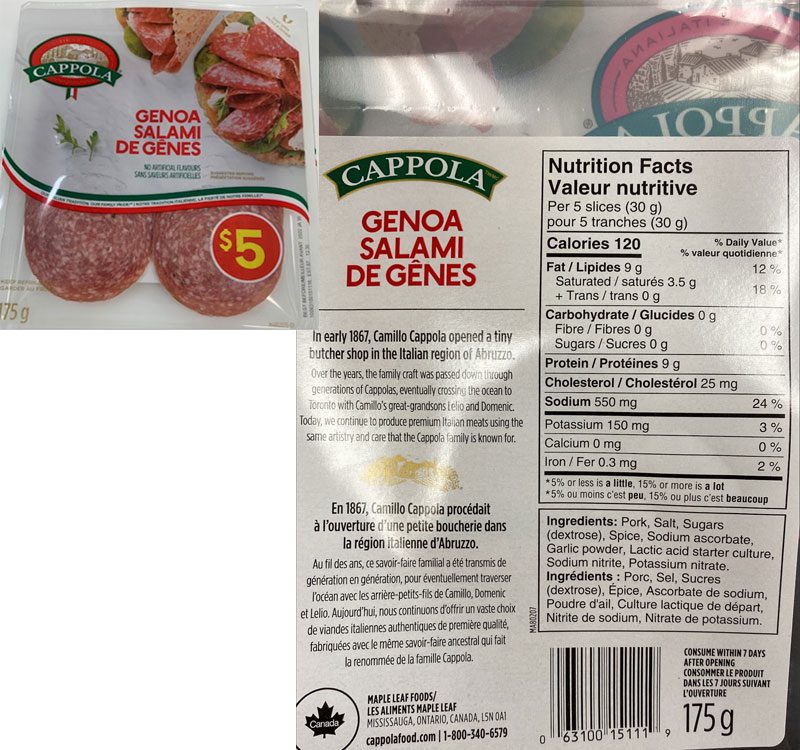 Best Before Date
23JA03
23JA04
23JA09