Our commitment to
Animal Care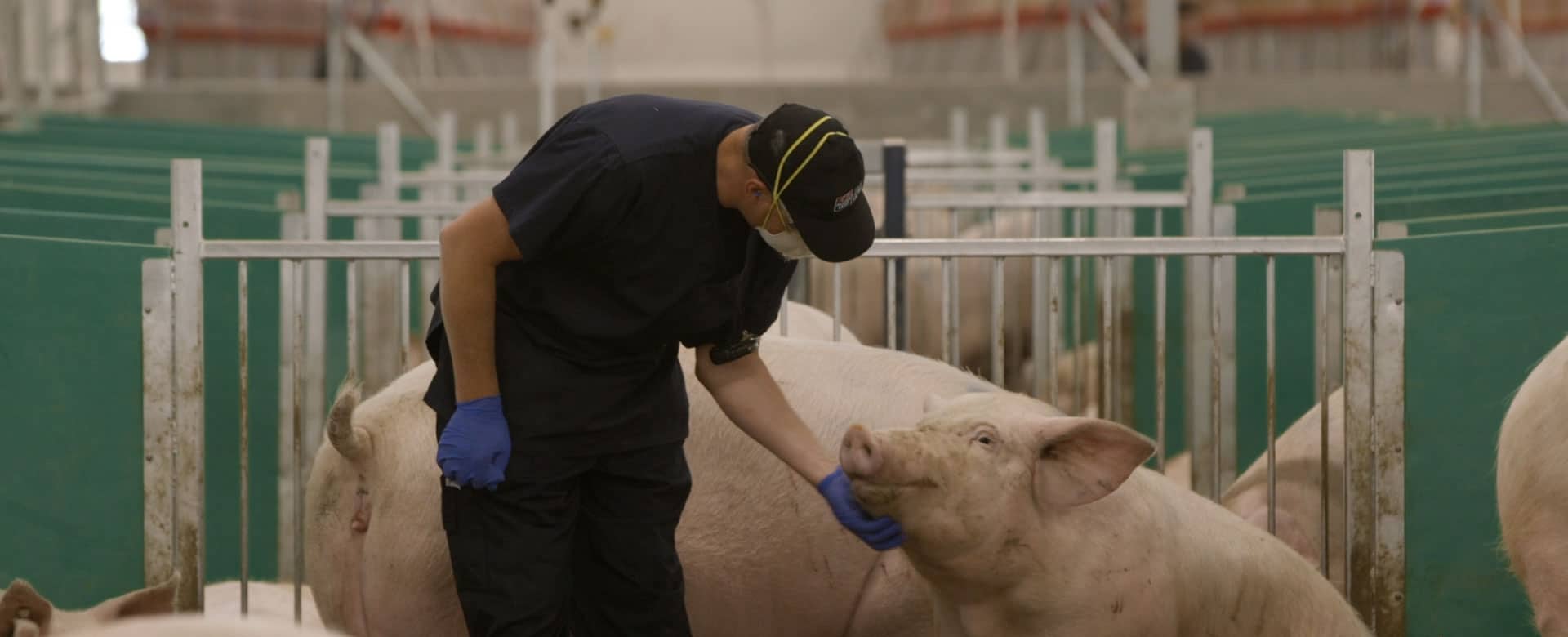 Maple Leaf Foods' strong values deeply define our culture. These values also guide how we raise and handle our animals.
Our people care about animal well-being and we aim to be a global leader in animal care in our quest to be the most sustainable protein company on earth.
We have a responsibility to care for our animals
As part of our animal care commitment, we create a culture of caring and accountability. We embrace practices that enhance animal well-being, and we work closely with our producers, partners and suppliers to advance high standards of animal care throughout our supply chain.
Advancing animal care
We adhere to high standards of animal care
Many laws and codes of practice guide us on how we care for animals. But complying with these requirements is just the beginning for us – we aim to exceed them. We follow and use industry-leading practices across our operations that support our strategic priority to build a world-class animal care program.

Here are some examples of the kind of standards and practices we've implemented across our operations and our supply chain.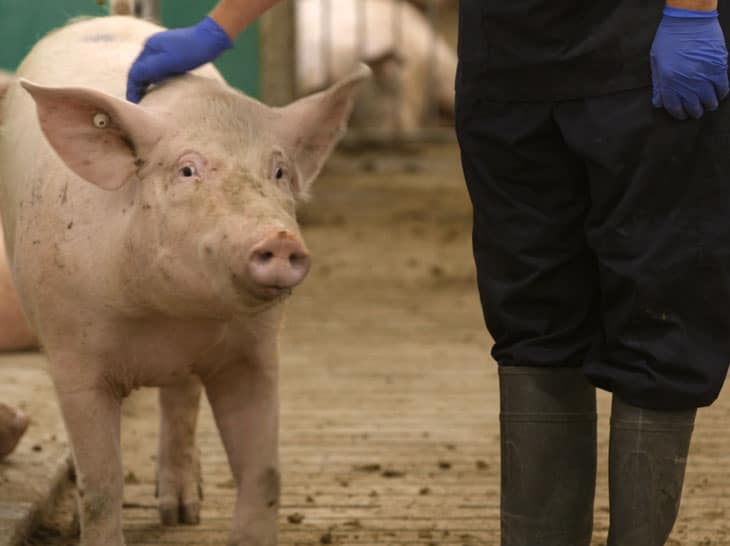 Our sows live in an open environment during pregnancy where they are free to roam, feed and socialize.
Our plants and sites are designed to work with – not against – an animal's natural instincts. Our people are trained in low-stress animal handling practices championed by leading animal care expert Temple Grandin, Ph.D., a member of our Animal Care Advisory Council.
We use a state-of-the-art, third-party remote video auditing program at our hatcheries and plants to monitor care and handling, and to identify and correct problems promptly.
Pigs in our barns enjoy carefully selected toys called enrichments to encourage them to play and to improve their well-being. We've also added enrichments in our poultry operations to support natural chicken behaviours: pecking, perching, hiding, and resting.
We don't ever use genetic engineering or cloning in any animals we source.
We routinely assess chicken breeds to ensure we use the breeds that create healthy chickens with good welfare.
Our chickens are kept comfortable in climate-controlled trailers to protect them from extreme weather during transportation.
Our Maple Leaf Foods' raised pigs are transported in trucks with hydraulic lifts that eliminate the need to walk up and down ramps, which can cause stress for pigs.
Animal Care Performance Report
We're documenting our animal care goals and measuring our progress. See how we're doing in our 2022 Animal Care Performance Report.
The products we make come from animals that have been treated humanely
We hold our company-owned farms and our partner farmers, who supply us with pigs and chickens, to the highest animal care standards. We work very closely with all our partners to advance high animal care standards across our supply chain. Everyone in our system plays a vital role in producing high-quality, nourishing food.

Through our high standards and our practices, we hope to earn everyone's confidence that our products come from animals treated humanely throughout their lives.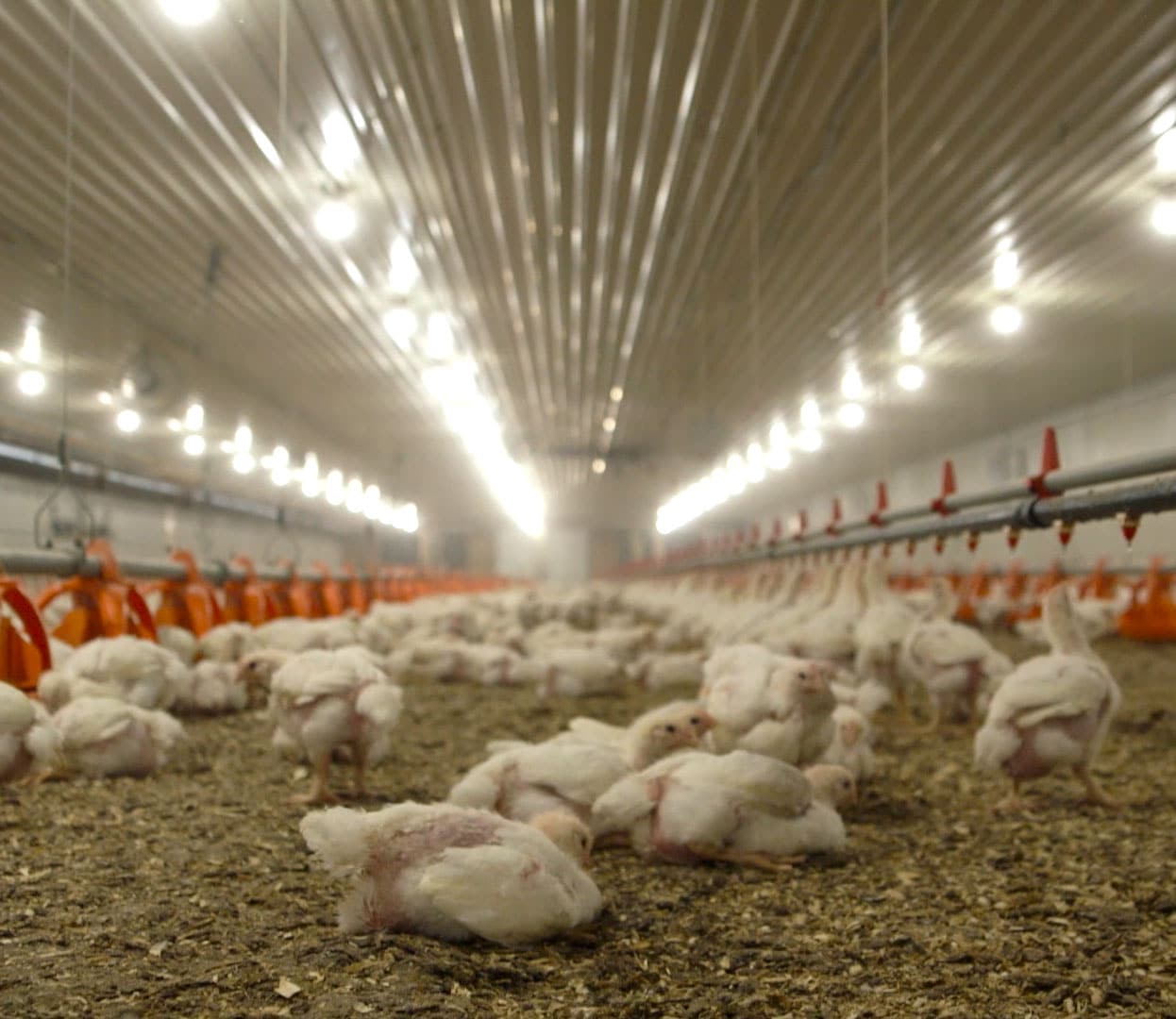 How we use antibiotics in the animals we raise
We are among North America's largest producers of Raised Without Antibiotics pork, and Canada's largest producer of Raised Without Antibiotics chicken.

The animals in our Raised Without Antibiotics program never receive antibiotics for any purpose. If an animal becomes sick, our veterinarians may determine antibiotic treatment is the most humane option. When this occurs, the animals don't enter our Raised Without Antibiotics product channel.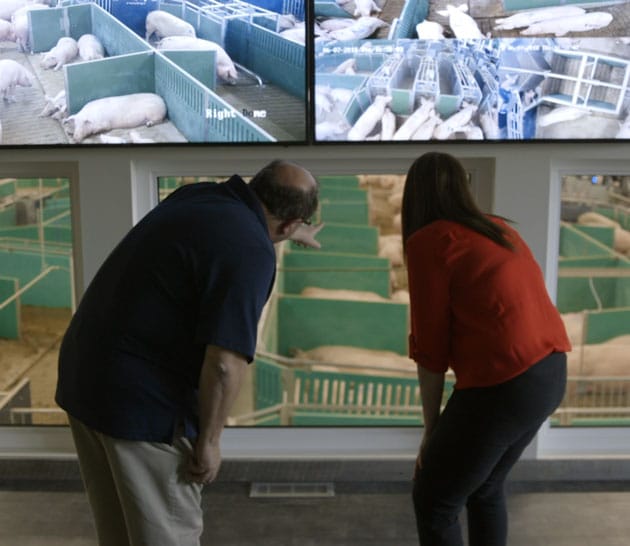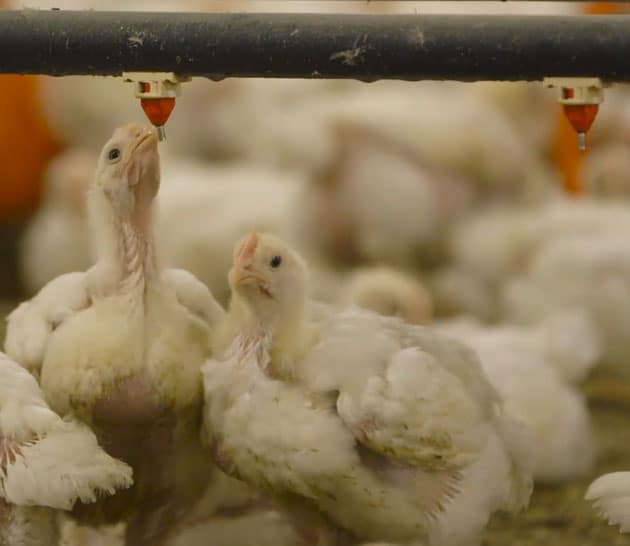 Animal care standards
Our animal care standards go above industry recommendations. Our team oversees programs that ensure we raise, transport, and handle animals at our plants in a humane way that minimizes stress. We measure our progress and we strive to improve our programs every day.
Keeping our Animals Safe from Disease
At Maple Leaf, we work hard to keep our animals healthy and safe from disease through comprehensive care managed by veterinarians and through our biosecurity practices that provide strong protection against animal diseases entering our operations.

All of our pigs and poultry are inspected by Canadian Food Inspection Agency veterinarians at our plants because only healthy animals may be processed for food.  

When a disease has never occurred within Canada or when significant time has passed since it was detected, it is considered a Foreign Animal Disease.  When it is diagnosed within our borders, it must be reported to the World Organisation for Animal Health, which tracks animal diseases.

Some animal diseases are particularly devastating to animals.  Two such diseases are Highly Pathogenic Avian Influenza, which can affect commercial poultry and wild birds, and African Swine Fever, which can affect domestic and wild pigs.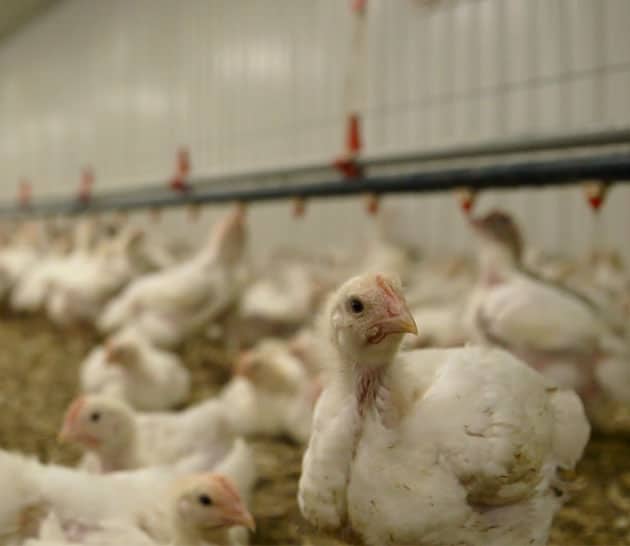 Introducing our inaugural
2022 Integrated Report
Our new Integrated Report builds on nearly a decade of sustainability reporting and presents a more holistic view of our Company. We continue to evolve our reporting process every year to meet changes in the reporting and regulatory landscape and growing demands from our stakeholders.