Our brands:
Grab'N SnackTM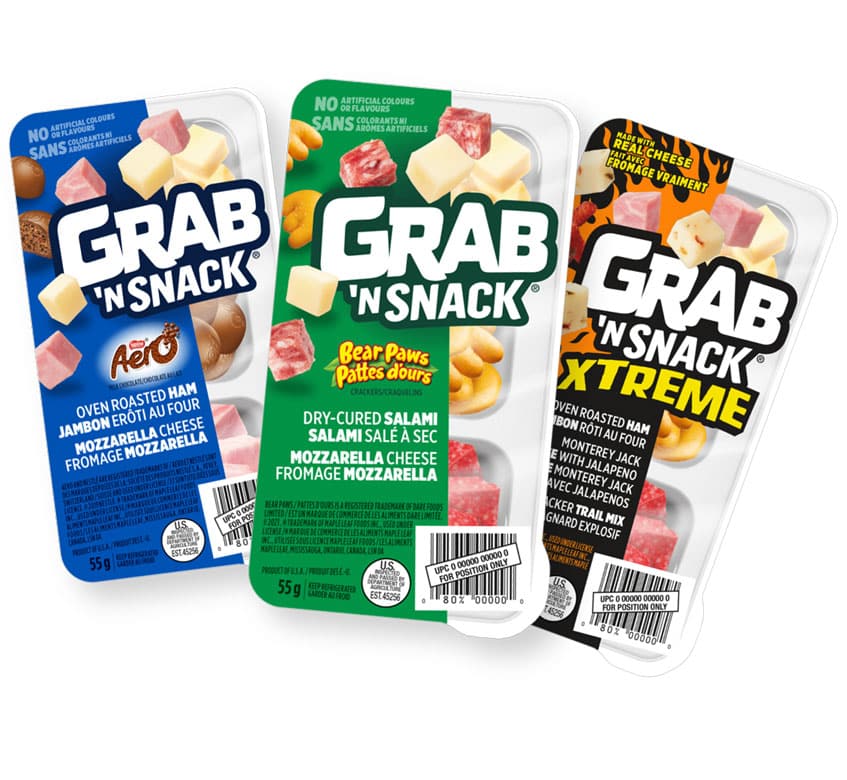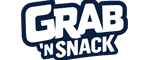 Embrace what you crave!

Grab'N Snack™
'N Tasty
'N Protein
'N Portable
'N Anything!
View website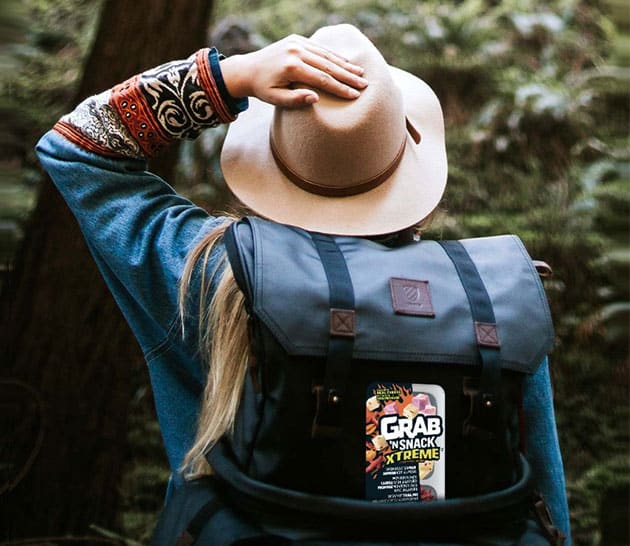 Energy-packed protein snacks
Made with real meat and cheese for a balanced combination you can feel good about eating. Grab'N Snack™ Snack Packs give you that energy boost to keep you going throughout your day!
Fast and fun snacks for all!
Convenient snack packs are ready to serve, sealed for freshness, and mess free, so the whole family can enjoy easy school or work snacks on-the-go.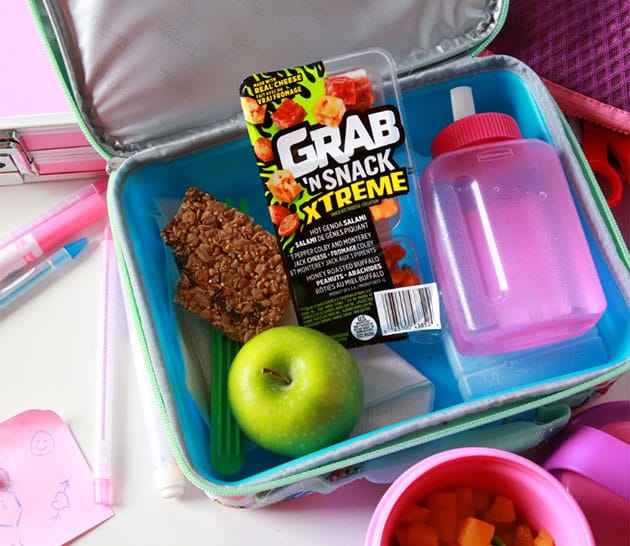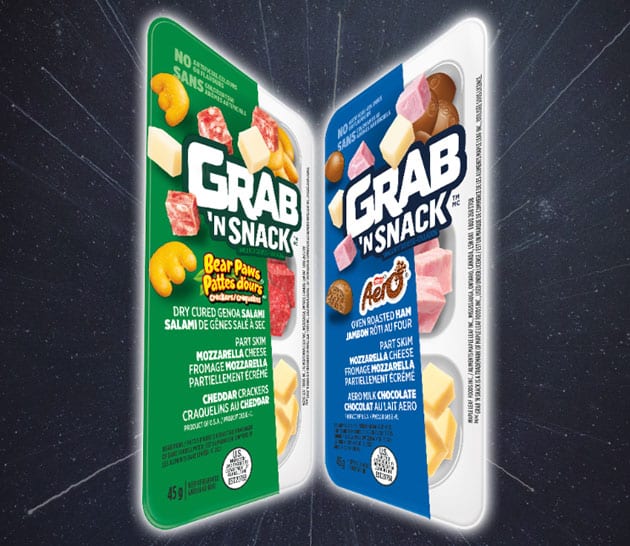 Meet the Originals
Grab'N Snack™ Originals are tasty, protein-packed kits combining family-friendly meat, cheese and treat. Available in two flavourful offerings.
Meet the Xtremes
Grab'N Snack Xtreme™ Snack Packs are for fans of food with a bit of a bite. Featuring spicy meat, cheese and treat. Available in two fiery options not for the faint of heart or tame of tastebuds.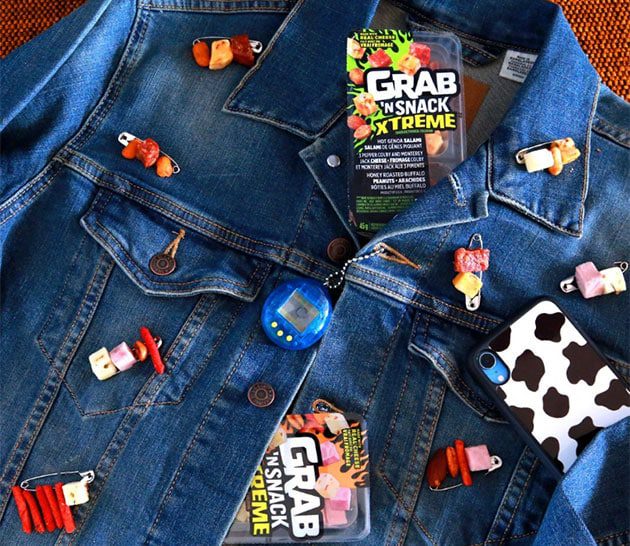 Featured Grab'N Snack™ products
Protein-packed kits for play 'N, work 'N, share 'N anything!
Oven Roasted Ham, Mozzarella Cheese, AERO Milk Chocolate Snack Kit

Dry Cured Genoa Salami, Mozzarella Cheese, Bear Paws® Cheddar Crackers Snack Kit

Oven Roasted Ham, Monterey Jack Cheese with Jalapeno, Fiery Hot Trial Mix Snack Kit

Hot Genoa Salami, 3 Pepper Colby and Monterey Jack Cheese, Honey Roasted Peanuts Snack Kits
Learn more about Grab'N Snack™
Other Brands
Lunch MateTM
No time to make lunch? Never fear, Lunch Mate™ is here! Now with improved recipes, no artificial colours or flavours, Lunch Mate™ lunch kits are the perfect way to make lunch fun.
Learn more about Lunch Mate™
Schneiders®
Schneiders® offers delicious tasting, premium meat products. We've crafted our food with patience and care since 1890. We always take the time we need to make delicious food you can serve with pride. In the end, quality is what matters, and quality never gets old.
Learn more about Schneiders®