Maple Leaf Foods'
History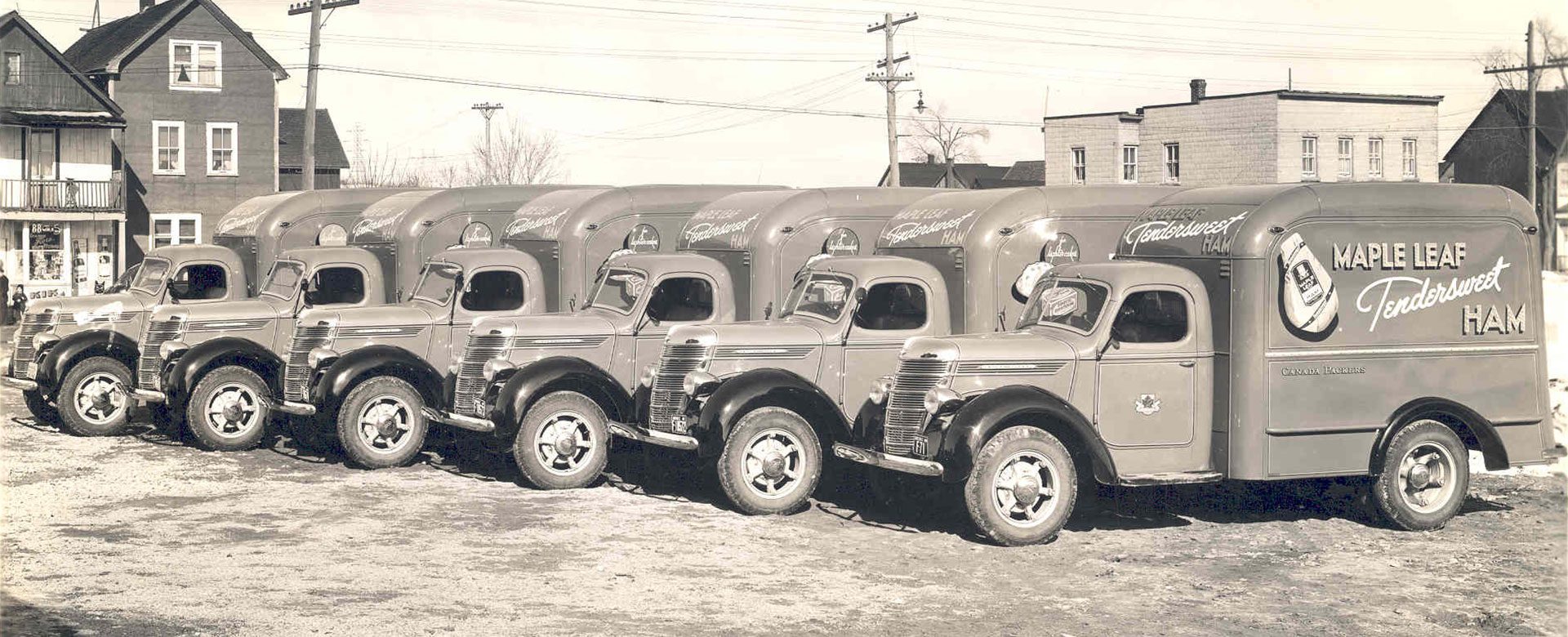 For more than 100 years, we have served Canadians by delivering high-quality, nutritious food to their tables.
We have innovated, transformed, adapted and grown. We are proud to be part of Canada's food history.
Tracing our food story
Maple Leaf Foods traces its roots back more than 100 years. In fact, our origins trace back more than 180 years to Grantham Mills, built in 1836 in St. Catharines, Ontario.

The Maple Leaf brand first appeared in 1898, but the company you know today formed in 1991. That year, Maple Leaf Mills Limited joined Canada Packers Inc. to create Maple Leaf Foods, Canada's largest food processor. Shortly after, in 1995, McCain Capital and the Ontario Teachers' Pension Plan Board acquired a controlling interest in this new company.

Maple Leaf Foods also had a rich baking history as majority owner of Canada Bread. In 2014, the company sold all non-protein businesses to focus on its protein business.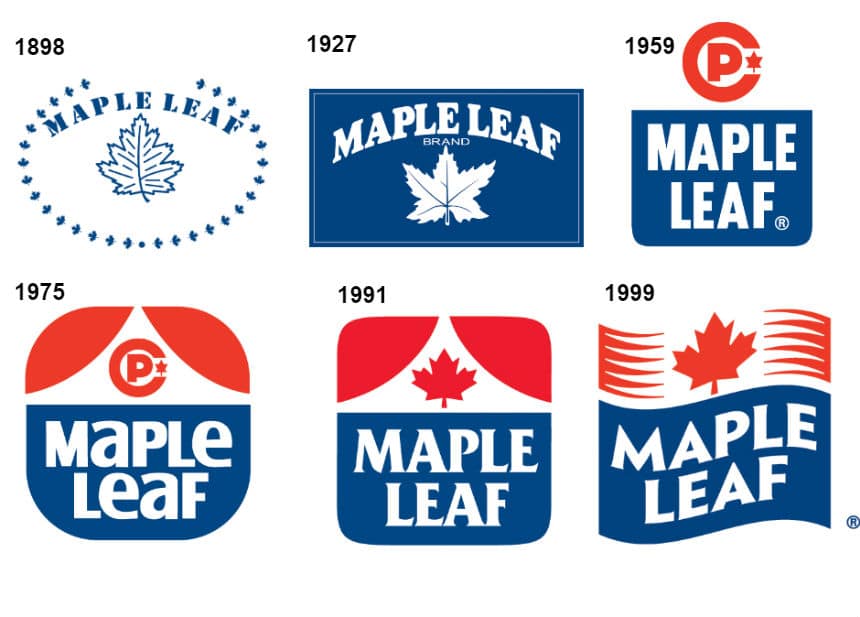 Our History
Click through the timeline to learn about our key milestones.
1991

Maple Leaf Foods Inc. is created through the merger of Maple Leaf Mills Limited and Canada Packers Inc.

1992

Maple Leaf Foods purchases Vancouver Fancy Meats, along with Shopsy's® prepared meats plant in Ontario.

1995

McCain Capital Corporation and the Ontario Teachers' Pension Plan Board acquire controlling interest in Maple Leaf Foods from Hillsdown Holdings plc.

National rollout of Maple Leaf PrimeTM poultry products.

1996

Maple Leaf Foods purchases Pioneer French Bakery, a leading supplier of partially-baked sourdough breads to the U.S. supermarket industry; Cambridge Frozen Bakery, a specialty sourdough business in New Jersey; and Burns Meats operations in Manitoba.

We also acquire Hamilton-based Bella Pasta and make Olivieri™ fresh pasta and sauce products available nationwide.


Maple Leaf Bakery U.K. establishes a manufacturing base in Rotherham, England.

1999

The new Maple Leaf Foods pork processing operation in Brandon, Manitoba, receives its license and begins production.


Maple Leaf Ready Crisp™ pre-cooked bacon is launched.

2001

Maple Leaf Prime Naturally™ chicken, a premium line produced from 100 per cent all-vegetable grain–fed poultry, is introduced.

2004

Maple Leaf Foods acquires J.M. Schneider Inc., one of Canada's largest producers of premium branded products.

2005

Rothsay opens Canada's first commercial-scale biodiesel operation in Montreal.

2006

Maple Leaf Foods announces a strategic transformation of its protein operations focusing its strategy on growing its value-added fresh and further processed meat business.

2008

In 2008, Maple Leaf Foods has a devastating Listeria contamination at one of its prepared meats facilities that causes 23 tragic deaths and many serious illnesses. Since this tragedy, we have committed to being a global leader in food safety and invested significant people and financial resources in achieving this commitment.

2009

Maple Leaf Foods officially opens ThinkFOOD!™, a dedicated culinary centre of excellence for product development and customer collaboration.

2013 – 2014

Maple Leaf Foods sells its non-protein businesses to become a singularly-focused protein company.

2017

Maple Leaf Foods establishes a greater purpose and vision: To Raise the Good in Food, in its pursuit to be the most sustainable protein company on earth.


We expand our protein portfolio into plant-based protein through the acquisition of Lightlife Foods, Inc.

2018

Maple Leaf Foods continues to pursue plant-based proteins through the acquisition of Field Roast Grain Meat Co.

The company unveils a new logo marking the biggest brand strategy launch in our history, with rejuvenated flagship brands Maple Leaf®, Schneiders® and Swift®.We also announce construction of a $660 million value-added fresh poultry facility in London, Ontario. The facility will be technologically advanced in Canada with leading-edge food safety and animal welfare processes.

2019

On November 7, our company becomes world's first major carbon neutral food company!


We achieve carbon neutrality by aggressively reducing our greenhouse gas (GHG) emissions, committing to science-based targets for even further reductions and investing in high-quality, environmental projects that offset remaining, unavoidable GHG emissions, bringing our net footprint to zero today.

2020

A milestone year for us! We celebrate one year as the world's first major carbon neutral food company. We become a founding member of the Canadian Plastics Pact (CPP) to work collectively with other companies, NGOs and public sector partners to tackle plastic waste and pollution. And together with CN and Celestica, we sign an open letter to call on Canadian companies to take meaningful climate action, protect the environment and help to ensure a sustainable, equitable and healthy future for all Canadians.

2021

Our Bacon Centre of Excellence in Winnipeg, Manitoba begins operating! The $182 million expansion transforms our Winnipeg prepared meats facility into a new state-of-the-art bacon centre of excellence to help us meet growing customer and consumer demand for bacon.


Maple Leaf Foods leads the industry by converting all Maple Leaf Foods' sow housing to our innovative Advanced Open Sow Housing system that gives our sows the freedom to roam, feed, socialize and sleep when they choose.