Agricultural Operations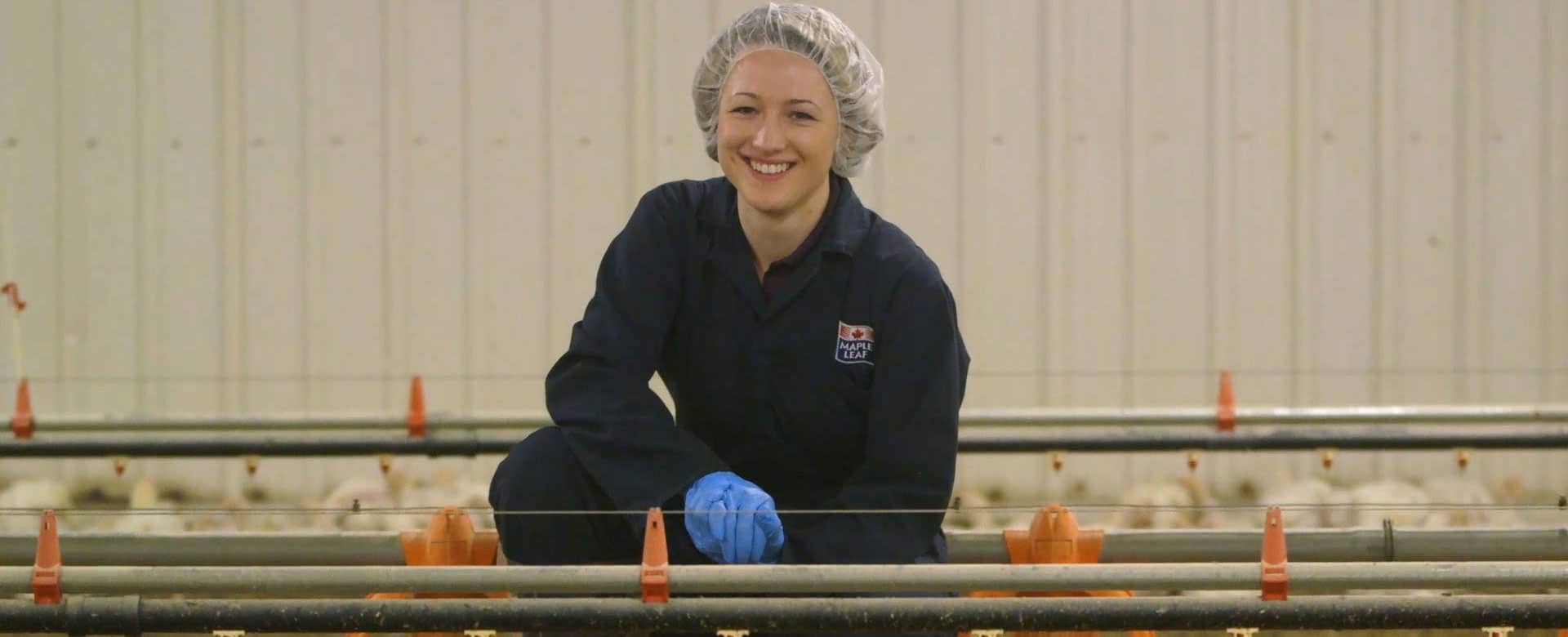 It all begins here. Maple Leaf Foods owns and runs feed mills, pig barns, and poultry hatcheries across the country. We have strong, long-standing relationships with farmers.
We fundamentally believe in the important connections between animal care, workplace safety, food safety and quality, and environmental sustainability. Our people and our animals are important to us.
There are many opportunities to grow your career in this rewarding and exciting field.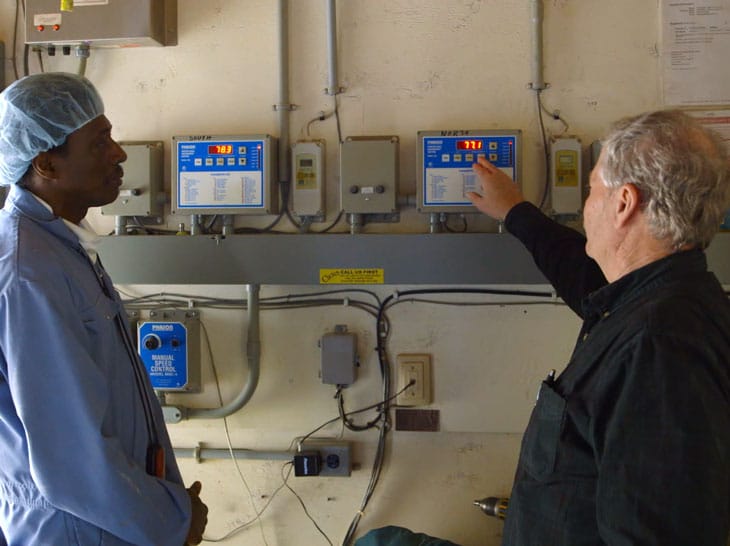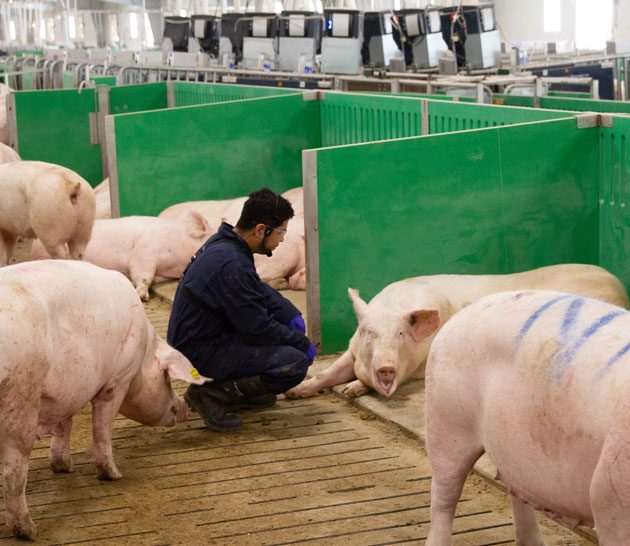 Our agri-farms operations
If you love working with animals, this may be the career path for you.

At Maple Leaf Foods, we have a fully-integrated hog production system. That means there's a wide range of career options for you!
 
We have our own feed mills that provide food for our pigs, and our own feed trucks. We raise and care for our animals in our own pig barns – we don't take shortcuts on the important steps. It's central for us to work with people who care about our animals as much as we do.

Maple Leaf Foods has a strong culture of caring and responsible behaviour, and we ensure our people have the training required to understand their personal accountability for the care we provide.
We are proud to be industry leaders in Advanced Open Sow Housing
We transitioned all sows in our barns to our unique and innovative Advanced Open Sow Housing system. Here, our sows have the freedom to play, socialize, eat, drink, and rest whenever they want. This system lets our team observe sows and provide them with optimal care.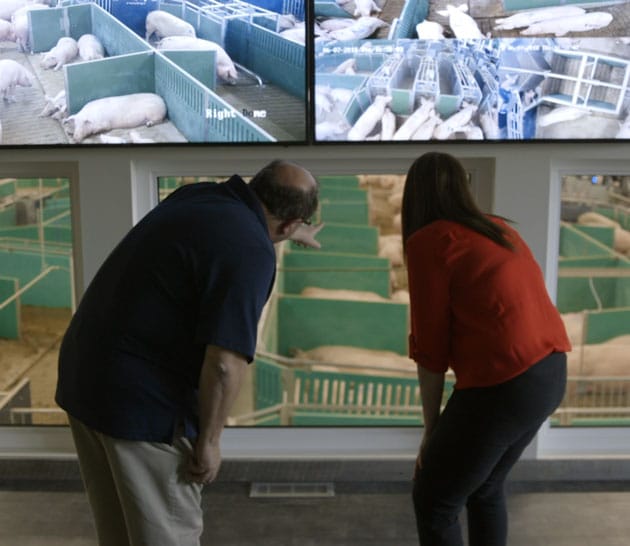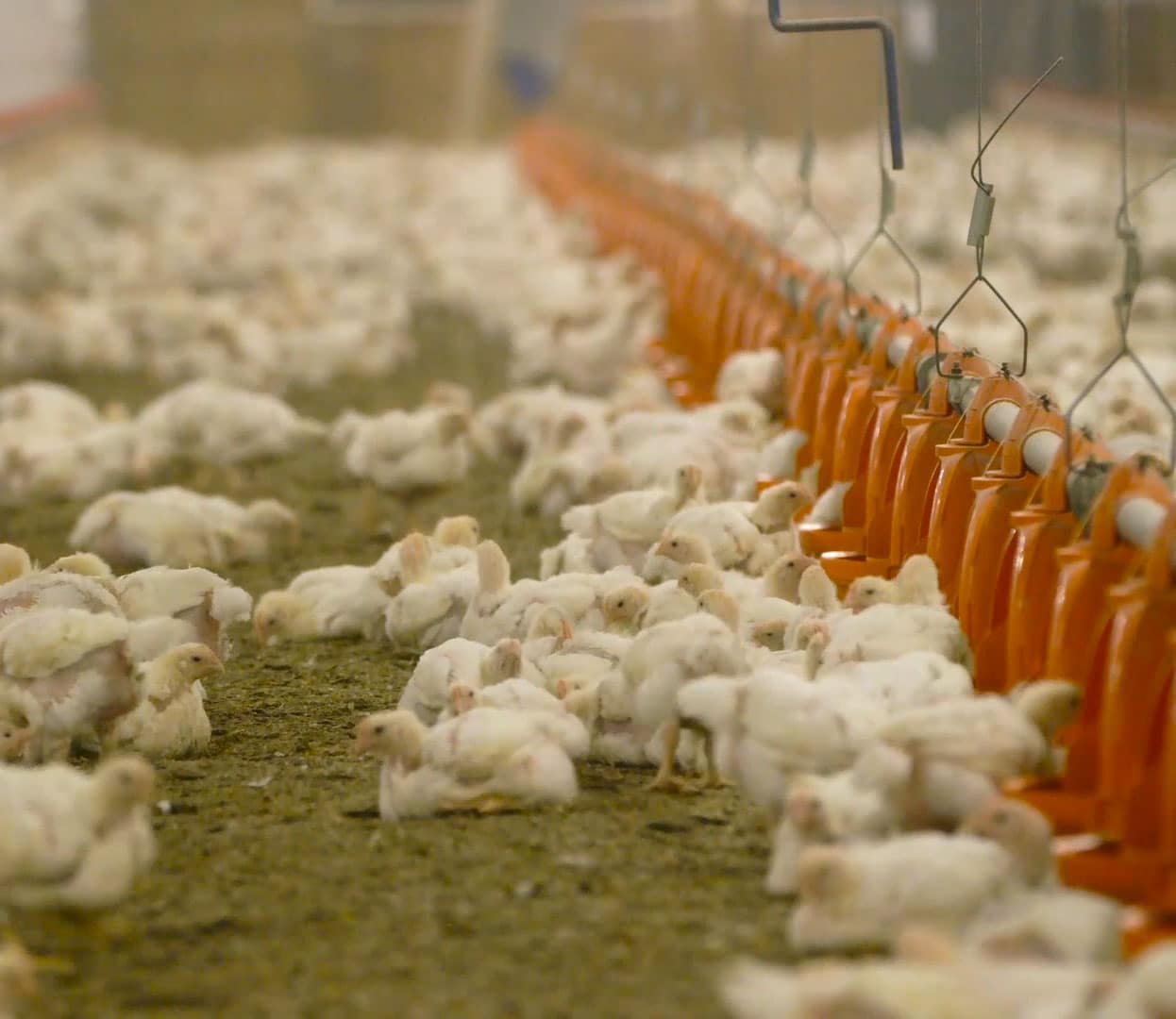 Our poultry operations
Maple Leaf Foods is proud to be a major Canadian producer of high-quality, nutritious poultry. We own a number of hatcheries and source our supply of chicken and turkeys from independent producers. The teams at our hatcheries are focused on raising the eggs and caring for the chicks. They develop, implement, and review programs and processes to maintain the best care for our animals.

We also work very closely with poultry farmers who raise our chickens.
If you're passionate about animal care as much as we are, join our team!
Looking for a different career idea?