Caring for
Our Communities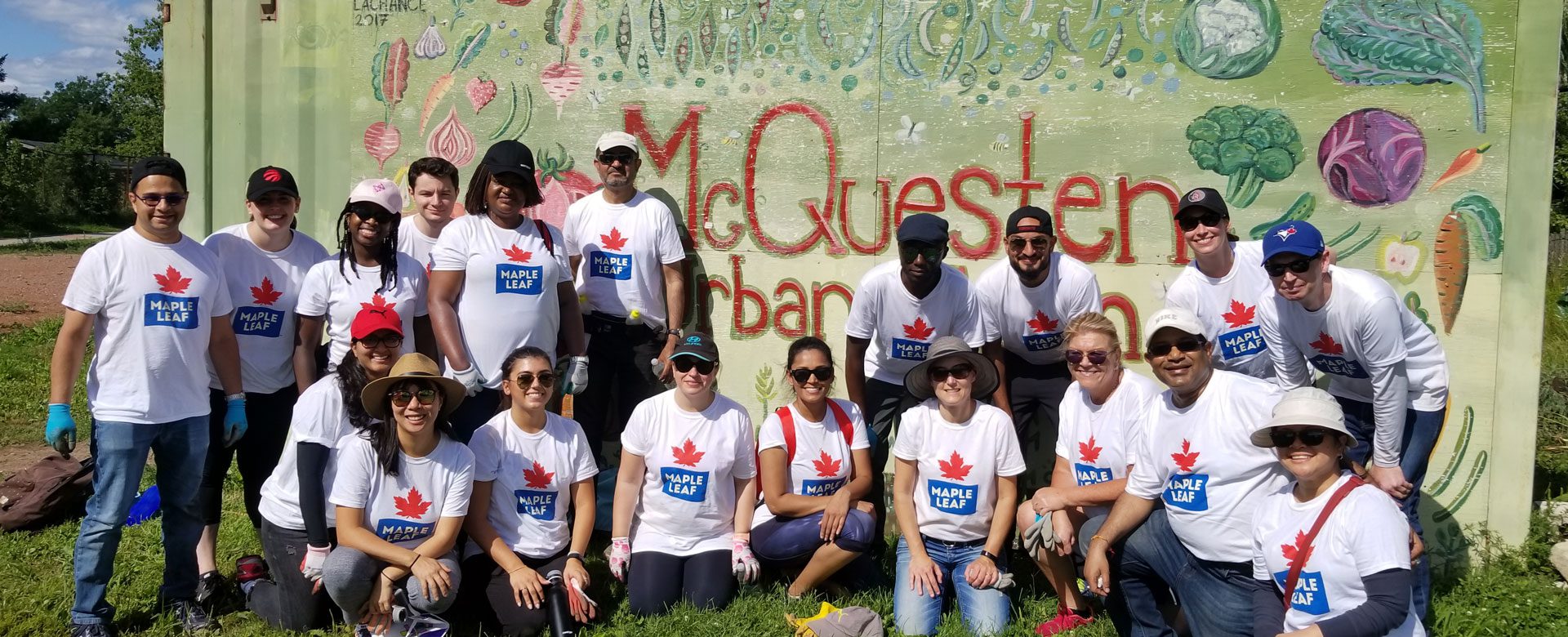 We're committed to the communities where we operate and recognize that resilient and healthy communities are essential for a sustainable future.
Working to cut food insecurity in Canada in half by 2030
Nearly six million people face food insecurity in Canada. Every day they make impossible choices, like choosing between paying for food, rent, utilities or other necessities.

We created The Maple Leaf Centre for Food Security to make a lasting, positive impact on food insecurity in Canada. We know that food & food donations will not solve the problem. We advocate for change and work with organizations to address this complex social issue.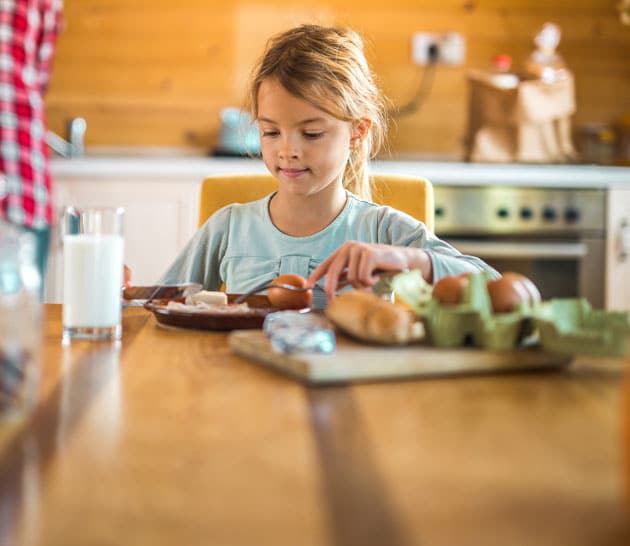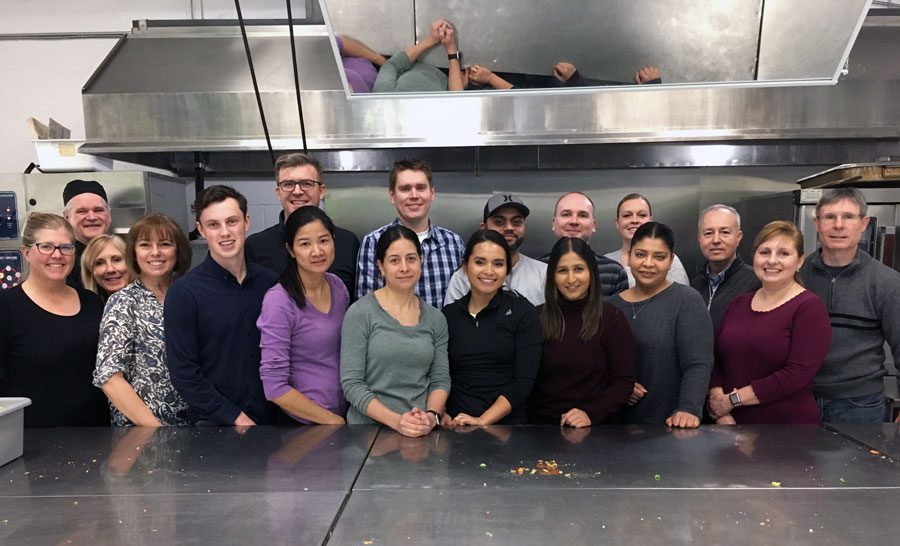 Doing good in communities where we operate
We operate in many communities across Canada. We're fortunate to have amazing people on our team who volunteer, support and contribute to causes that they are passionate about. The time and skills they share have a positive impact on our communities. Our people have big hearts!
Our Raise the Good in the Neighbourhood volunteer program
The Raise the Good in the Neighbourhood program allows our people to volunteer and give back time in their community in the way that resonates for them. Salaried Team Members receive two days of paid time off a year to volunteer with the cause of their choice. To encourage participation and help people get started, we have a national network of trained Volunteer Champions promoting local opportunities.

Not only does being involved in the community link to our Purpose and Values but drives social impact and is fun – our team members love it!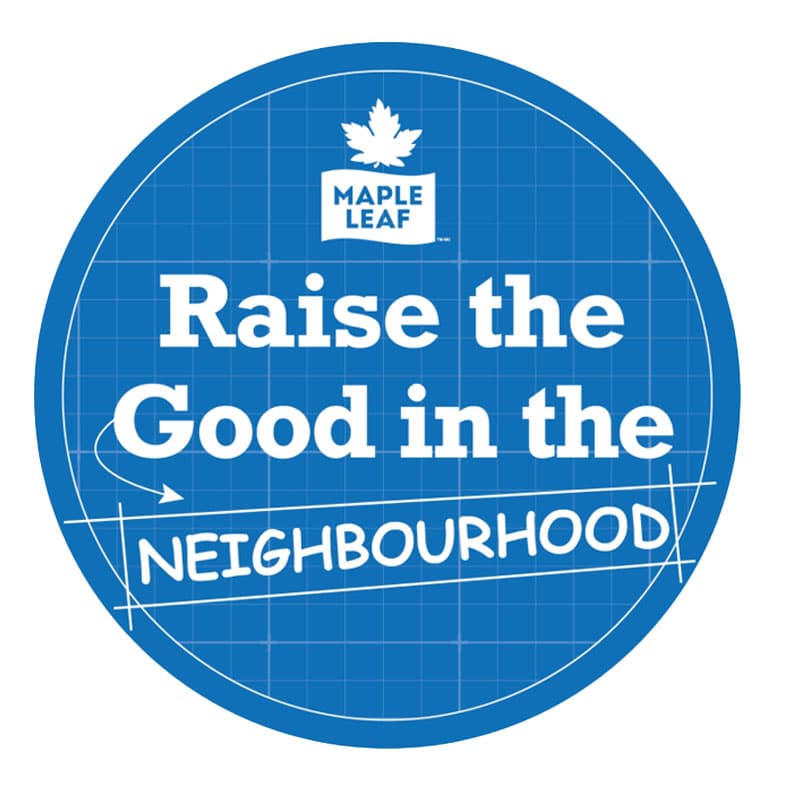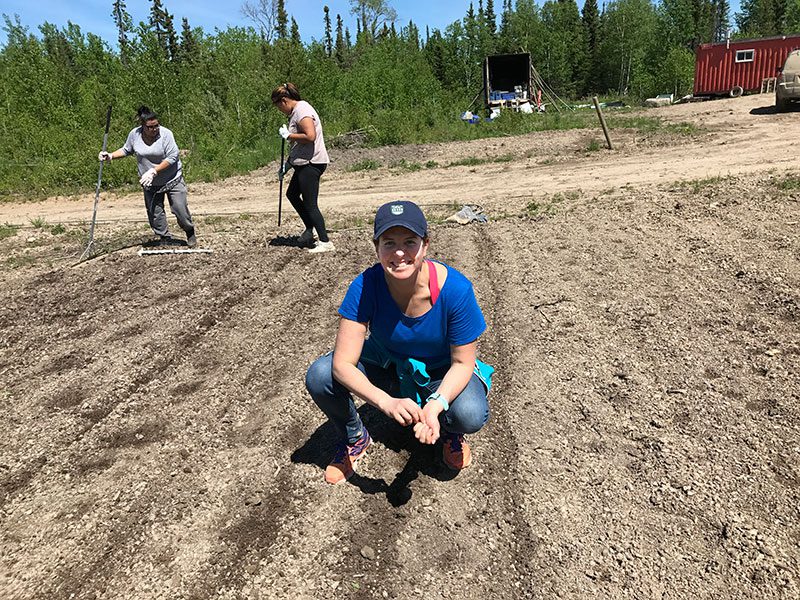 Supporting other community initiatives
In addition to funding the Centre, Maple Leaf Foods donated more than $3.5 million of healthy food products in Canada and the United States and approximately $250,000 to other community initiatives in 2022.
Supporting War Relief Efforts in Ukraine
We donated $525,000 to support organizations directly involved in the massive humanitarian relief effort in response to the devastating war in the Ukraine. We spread this donation across three organizations, the Canadian Red Cross, UNICEF Canada, and the Canada-Ukraine Foundation.  

These organizations provide critical front-line support to the hundreds of thousands of people that have been displaced. These funds helped to support the ongoing relief efforts in Ukraine and surrounding countries, including providing access to food, water and other essentials to those most impacted.
Introducing our inaugural
2022 Integrated Report
Our new Integrated Report builds on nearly a decade of sustainability reporting and presents a more holistic view of our Company. We continue to evolve our reporting process every year to meet changes in the reporting and regulatory landscape and growing demands from our stakeholders.