International job recruitment
Working in Canada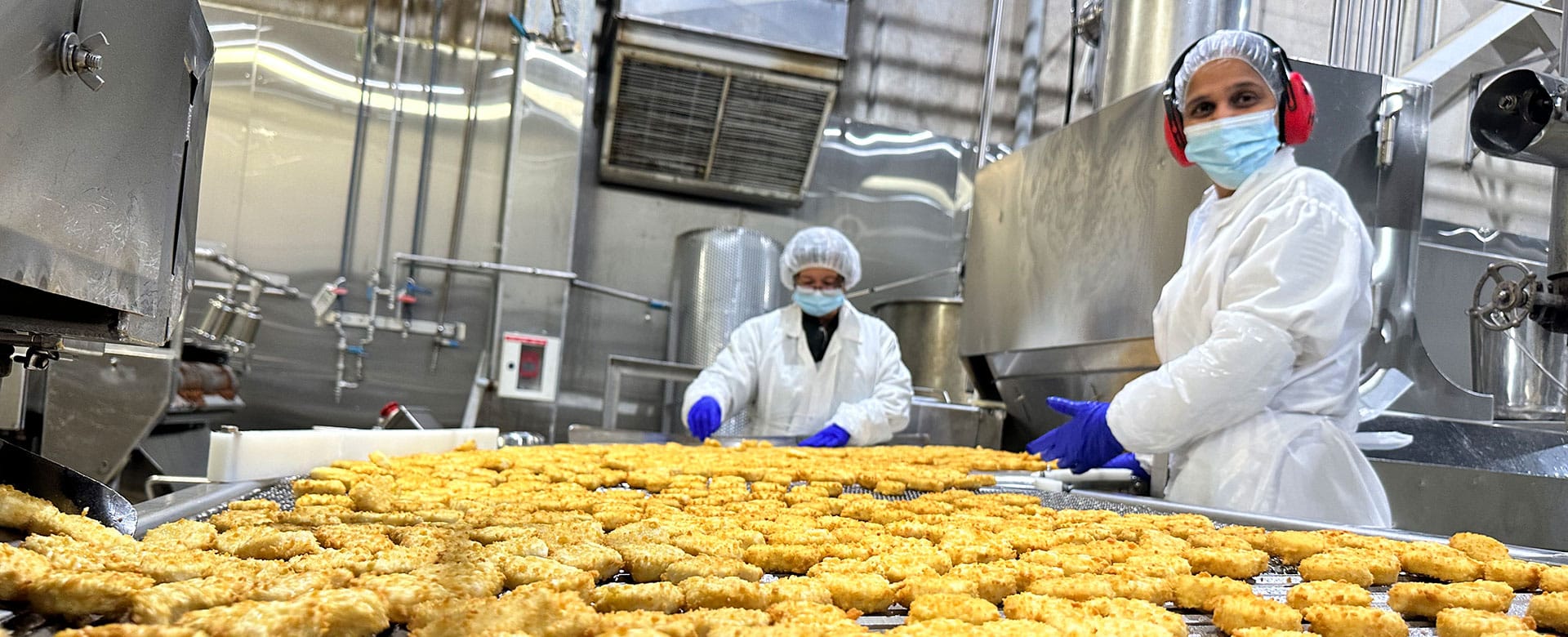 We welcome international candidates
At Maple Leaf Foods, we warmly welcome international candidates to join our team.
Regardless of your current location, if you're looking for a position and have the proper credentials and skills, we encourage you to apply.
On this page, you'll find information on how to find work in Canada, including at one of our 25 plants across the country. With approximately 14,000 Team Members, we look forward to meeting you and seeing how your skills and experience can fit into our growing team!
Learn more about working at Maple Leaf Foods
Maple Leaf Foods has been a responsible employer of foreign nationals since 1995. Currently, our company employs almost 1,000 foreign nationals in our facilities across Canada. With the collaboration of federal, provincial, and global agencies, we support pathways to careers in Canada.

Learn more about working at Maple Leaf Foods by exploring our About Us page, our company History, our Leadership Values we live by, Our Commitments to our people and the environment, and explore the many notable Brands under our umbrella.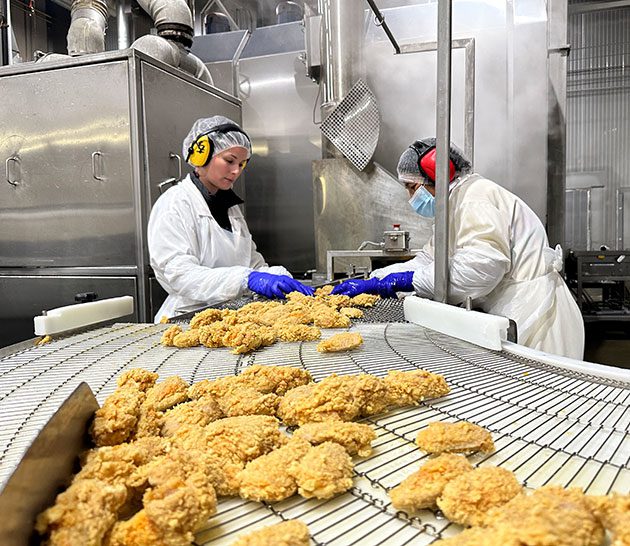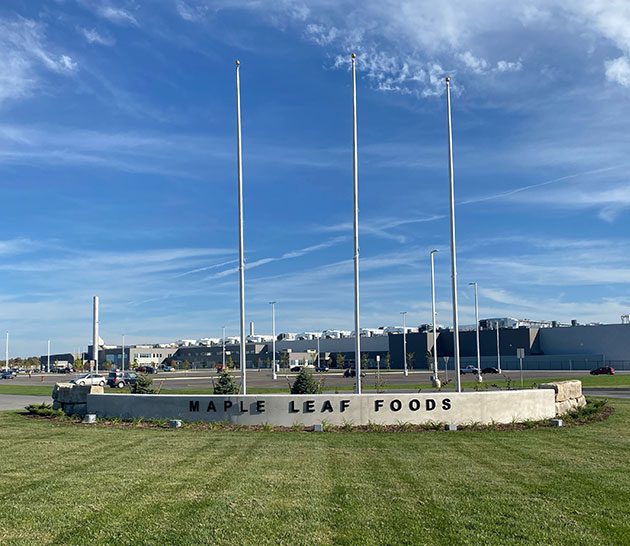 Canada's Temporary Foreign Worker Program (TFWP)
Temporary Foreign Workers Program at Maple Leaf Foods
Canada's Temporary Foreign Worker Program (TFWP) is designed to help employers who struggle to find qualified Canadian workers. The program permits eligible foreign workers to work in Canada for a limited period of time.

There are several different streams within that program which allow companies to seek and hire employees from abroad. To access this program, employers must obtain a Labour Market Impact Assessment (LMIA).

Visit the federal government's website to learn more about the TFWP program: Hire a temporary foreign worker with a Labour Market Impact Assessment.
To research other ways to live and work in Canada, we encourage you to visit the Government of Canada website.
How to apply
If you are interested in applying from outside Canada, you can visit the Canadian Job Bank to search for open positions for which we hire internationally. Just simply go to advanced search and enter 'Maple Leaf Foods' into the employer box. Our job postings will guide you to the appropriate place to submit your application. 
For Candidates with Work Permits and/or Permanent Resident Cards
If you already possess a Permanent Resident card and/or an Open Work Permit, please visit our Job Search page to look for available opportunities with Maple Leaf Foods in Canada.
Support for Ukrainian Refugees
Canada is one of the welcoming countries that opened its doors to Ukrainian newcomers. A Canada-Ukrainian Authorization for Emergency Travel (CUAET) has been made available for those fleeing Ukraine and their immediate family members. It offers Ukrainians and their family members free, extended temporary status and allows them to work, study, and stay in Canada until it is safe for them to return home.

Maple Leaf Foods is committed to providing Ukrainian applicants with available opportunities at our company to support them during these difficult times. 

If you are a Ukrainian newcomer, you can look for Maple Leaf Foods opportunities at the Jobs for Ukraine – Job Bank and our Job Search page. Newcomers to Canada can access information about our jobs through local settlement services.