Our brands:
Field RoastTM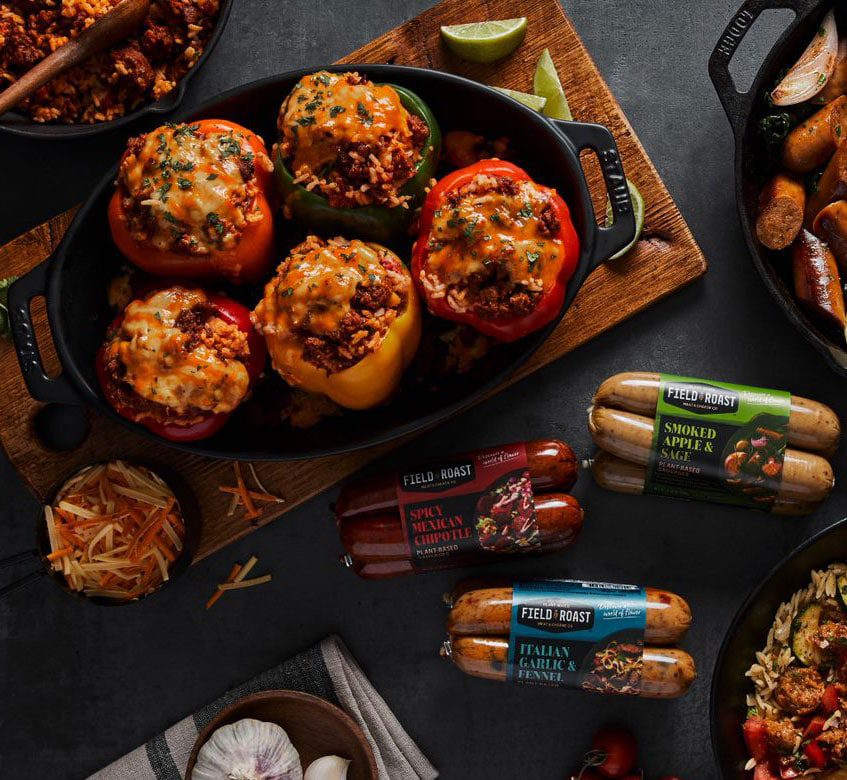 For all the flavour trailblazers! Prepare to transform your everyday meals into seriously delicious creations. With our obsession to craft bold flavour profiles, we blend vegetables, grains, legumes and fresh herbs and spices to create mouth-watering, plant-based meats and cheeses. We bring out flavours that take your must-indulge-now recipes to the next level.
View website
Our Food Story
Rooted in indulgence
Our chef-led origins began in Seattle over twenty years ago. The combination of European charcuterie methods and the Asian mien ching traditions to craft plant-based meats and cheeses from grains, fresh-cut vegetables, herbs, and spices became a winning process that paved the way for all the enticing and delicious food we continue to create today. In 2018, we joined the Greenleaf Foods family to continue our growth!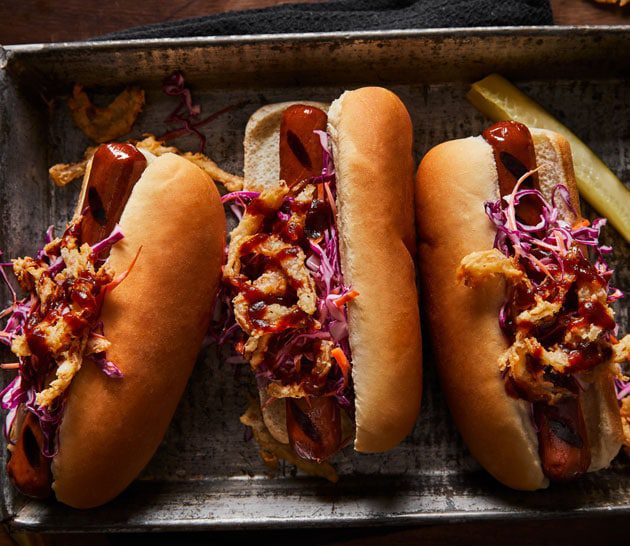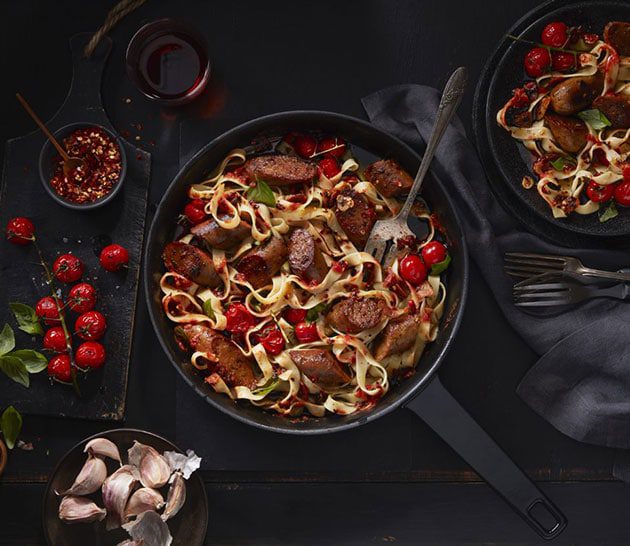 Flavourful plant-based sausages
Our plant-based sausages bring bold flavour to any dish. They're seasoned to perfection – so sizzle them on your grill and level up your dinner with our plant-based favourites.
Creamy plant-based cheese
Expertly crafted by the makers of Field Roast™, Chao Creamery offers indulgent and flavourful plant-based cheeses that elevate the everyday with a smooth, melty experience unlike any other. Artfully blended with fermented ingredients for a richer, one-of-a-kind flavour, our artisan slices, shreds, blocks, and dips make every bite more remarkable.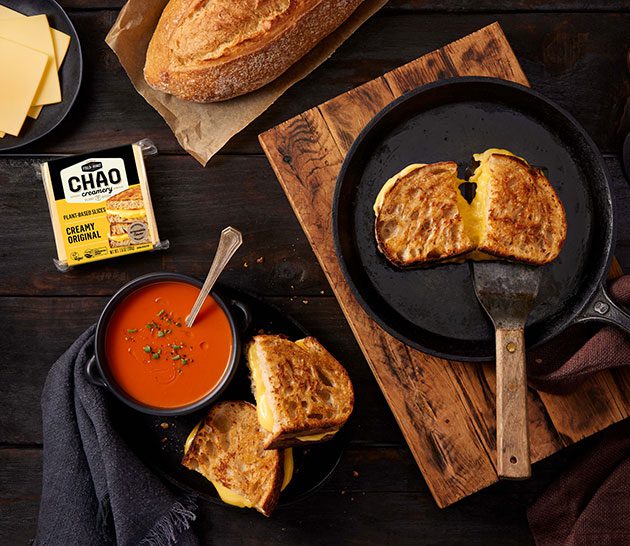 Featured Field Roast Grain Meat Co.TM Products
Our products are handcrafted and filled with flavour.
Field Roast Grain Meat Co.™ Classic Nuggets Plant-Based Nuggets

Field Roast Grain Meat Co.™ Buffalo Wings Plant-Based Wings

Field Roast Grain Meat Co.™ Smoked Apple Sage Plant-Based Sausages

Field Roast Grain Meat Co.™ Creamy Original Chao Slices

Field Roast Grain Meat Co.™ Italian Garlic & Fennel Plant-Based Sausages
Learn more about Field Roast Grain Meat Co.TM
Other Brands
LightLife®
At Lightlife™, we're all about making nutritious and delicious plant-based food. Our food is made of simple, recognizable plant-based ingredients.
Learn more about LightLife®
Schneiders®
Schneiders® offers delicious tasting, premium meat products. We've crafted our food with patience and care since 1890. We always take the time we need to make delicious food you can serve with pride. In the end, quality is what matters, and quality never gets old.
Learn more about Schneiders®