We're inviting kids across the country to download the Earth Rangers App and take part in fun challenges — with a no waste cookbook as a reward of completion!
By Chef Sam Lazuric, Corporate Chef, Maple Leaf Foods
Saving the planet is a collective duty, and starting with your little ones is a pivotal step in working towards a waste-free world.
That's why Maple Leaf Foods is proud to partner with Earth Rangers, the kids' conservation organization that empowers children to become environmental leaders and take action for a healthier planet. Earth Rangers has more than 300,000 members across Canada who participate in a variety of free programming at school, at home, and in their communities. These programs show the positive environmental impact we can have when we all work together, and help kids develop confidence that they can make a difference!
Maple Leaf Foods and Earth Rangers are inviting kids to take part in the 'All Taste, No Waste' Challenge! It's centred around reducing food waste and runs from September 2022 to January 2023.
Join us for this exciting new challenge that offers a valuable (and fun!) reward for completion.
What do Earth Rangers do?
As part of the 'All Taste, No Waste' Challenge, children — who become 'Earth Rangers' as part of their participation — can take part in Challenges on the free Earth Rangers App. You can download the app on your mobile device by clicking here.
Once there, you'll be invited to accept the challenge, which includes fun resources and learning about healthy habits you can introduce to your lifestyle to reduce food waste.
Earth Rangers Challenges are a part of 'Project 2050: Climate-friendly Habits to Change the World.' This campaign invites children to team up with other kids across Canada to learn how they can tackle greenhouse gases and help slow down climate change. It's being funded in part by Environment and Climate Change Canada.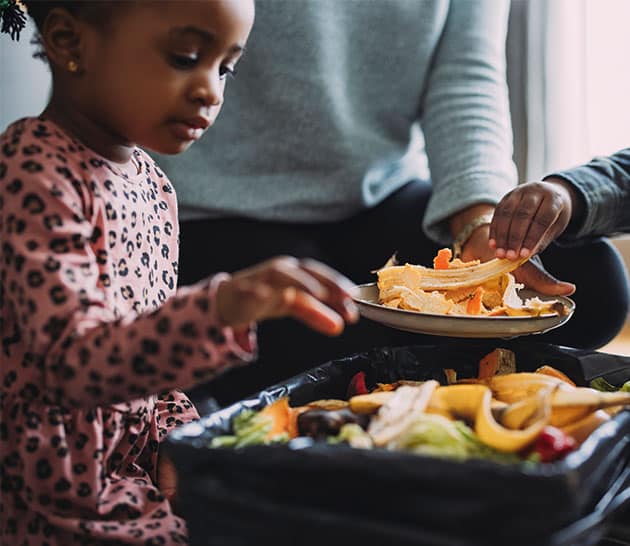 What is the Earth Rangers 'All Taste, No Waste' Challenge?
The 'All Taste, No Waste' Challenge reinforces how small habits can make a huge difference, and encourages kids to adopt and log their own environmentally friendly 'habits' such as eating seasonal produce, composting, reusing leftovers, and more. By teaching young Earth Rangers about why food waste is a problem, together we can work to help reduce food waste in Canada.
The collective Challenge Goal is for all Earth Rangers to log 100,000 habits together. Once this goal is reached, each participant will be rewarded with a fun and creative cookbook I've collaborated on with Earth Rangers!
As the "Official Challenge Reward" sponsor, Maple Leaf Foods is offering the 'All Taste, No Waste' cookbook as a free reward to help Earth Rangers who love food but hate waste to get into the kitchen with their families and cook waste-free meals. It features a special note from me, tasty recipes, and friendly tips that I shared from my kitchen to yours. You can also check out my past blog post for fun and easy tips to build a litterless lunch for kids to bring to school.
Just take it from Earth Rangers President, Tovah Barocas: "Canadians waste 2.2 million tonnes of food a year — a shocking amount which results in emissions equal to two million cars on the road. But with little changes, there's a lot that can be done to reduce this waste, and kids across Canada are up to the challenge! With the help of Maple Leaf Foods, we can turn this waste into delicious recipes for the whole family."
Why is this challenge important to help tackle Canada's food waste?
As you know, there's no Planet B! Earth is our home, and we must work to protect it for years to come — that starts with educating our youngest generation about how to protect the planet for their own future.
Working collectively and feeling part of a team encourages kids to keep up waste-reducing habits in the long term, which is why Maple Leaf Foods feels it's important to provide a fun, downloadable cookbook as a reward and 'thank you' to participating Earth Rangers for protecting our planet.
Maple Leaf Foods is a carbon neutral company that's committed to helping preserve the planet for future generations. We decided that we're not waiting for solutions to come — we're creating them!
We've done this by:
Encourage your kids to join Earth Rangers today and start having fun saving the planet, one challenge at a time!