From HR lead to Plant Manager, April has seamlessly advanced throughout Maple Leaf Foods' plants in Western Canada
April Wiebe is Plant Manager at Maple Leaf Foods' pork processing plant in Lethbridge, Alberta where she's evolved throughout her career for the past 19 years.
Starting on the loin line at the Brandon, Manitoba pork processing plant for her first 11 years with Maple Leaf, April then moved into sanitation and eventually human resources (HR).
After a brief period with another meat processing and distribution company at Thunder Creek Pork in Moose Jaw, Saskatchewan, April then moved on to lead the HR team at the Maple Leaf Edmonton poultry processing plant for seven years, before settling into her current role as Plant Manager at Lethbridge. She's had quite the adventures across Western Canada!
April's responsibilities day-to-day are vast, including the need to make timely decisions that have the best possible impact on Maple Leaf Foods' people and the company. In her position leading the operations team, it's most important that April strives to understand the needs of her team, the barriers they may encounter, and to help her team navigate success together.
What brought you to Maple Leaf Foods?
I feel at times I was raised at Maple Leaf. It provides so many opportunities to learn and grow as a team member, leader, and person. And of course, it's all about the people. Maple Leaf fosters caring, driven, and intelligent teams — I truly enjoy the connections I've made and continue to make with fellow team members within the organization.
What made you stay?
What's made me stay is probably the same as what brought me here nearly two decades ago. Maple Leaf continuously provides a safe and challenging environment for me to flourish in while supporting others in their own personal and career-based growth.
Why is gender equity so important in the workplace?
Imagine if we all came from the same circumstances and backgrounds, how singular our thoughts would be? We need diverse people to challenge our direction and help us see other unique perspectives and opportunities within the workplace — it's diversity that drives this initiative.
During your career, what kind of progress have you observed in opportunities for women? Are you hopeful about the future?
I've seen this organization progress in many areas, including opportunities to look at leadership values in a different light. It's imperative to look for the right leader for the team, rather than what might be expected in the workplace structure.
For example, in my role, the Production Manager before I came on board would've been the successor to Plant Manager — that's historically how organizations work. But for my situation, the company took a chance on me and said, "She brings the skills necessary to the role, despite not necessarily having a background in this role." So, they took me as an HR professional and put me into a Plant Manager role where typically you would have a previous production manager stepping into it.
It's about making sure from the beginning that we're actually promoting leaders and putting people into leadership roles who have the leadership qualities. However, you can be really skilled at your job. That doesn't mean you're a great leader.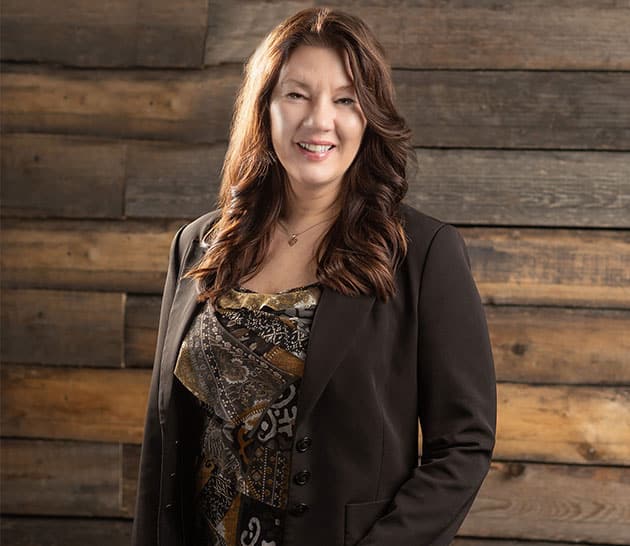 How do you define your purpose at Maple Leaf?
My purpose within the pork operations team is dynamic and important: to continue driving opportunity for others, while brainstorming and providing solutions for the company and my team. I hope to grow this talent and continue to make positive impacts with Maple Leaf Foods for years to come.
If you needed inspiration and could have lunch with any woman you admire, alive or dead, who would it be? Why?
I've been truly gifted with so many inspiring women in my life, when I have the opportunity to listen and share with any one of them, I take it.
I have really strong female connections with my sister and two of my closest friends who I rely on to give me great feedback while bouncing ideas off of each other.
I've also had really great conversations that have helped me open my eyes a lot because I can be pretty critical of myself and of a situation.
Cheryl Firby, former VP of Agri Ops and Industry Relations here at Maple Leaf Foods, was somebody in my career who I was able to contact and connect with for about six years. She was one of the people that I consulted about taking on this role as Plant Manager, and I'm grateful I did.
When you retire, how do you hope you'll be remembered?
I hope to be remembered as someone who stood up for what was right, who was fair but direct with my team, and who supported others in their career path to achieve success and beyond.
What advice do you have for women in the early stages of their careers?
Fear is good but don't let it stop you. Stretch yourself, take on challenges, and allow yourself to be surprised by your own drive and ability to learn from and support others. And only listen to the feedback that helps you improve; the rest is just noise.