Where we work
Maple Leaf Foods Hamilton, Heritage
440 Glover Road
Hannon, ON
L0R 1P0
Our state-of-the-art prepared meats facility makes a wide variety of hot dogs and deli meats. Opened in 2014, the Heritage plant combines the production of five Maple Leaf Foods plants into one facility. It produces over 500 unique SKUs of delicious products.  
An award-winning plant in Hamilton, Ontario
We are proud to be named Site of the Year for the Americas by Brand Reputation Compliance Global Standards (BRCGS) in 2022!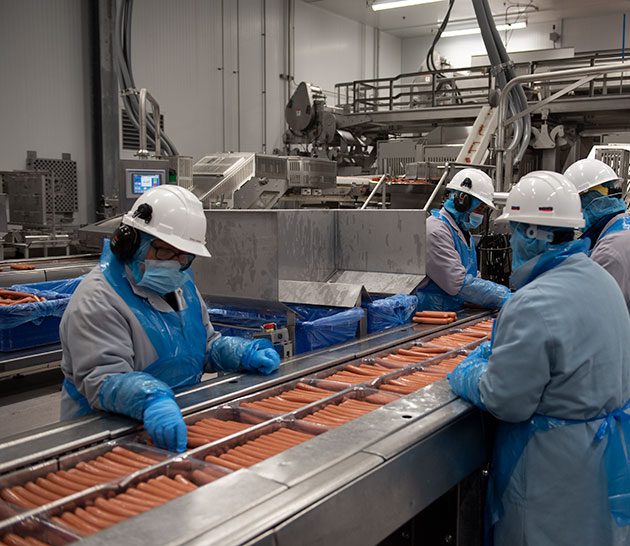 What we make at the Maple Leaf Foods plant in Hamilton
Our Hamilton "Heritage" plant is one of our largest plants. In this state-of-the-art facility we produce more than 350 products, including hot dogs, ham, and turkey, as well as a wide range of other deli meats.
 
Our Maple Leaf® Top Dogs are made right here!
Our story
Creating jobs in Hamilton
Hamilton is home to our state-of-the-art Heritage facility. We chose Hamilton because of its proximity to Toronto and other major cities and because it's home to a skilled workforce. Our plant represents the largest investment ever made in food manufacturing in Canada.
 
We broke ground in June 2012 on 48 acres of land and the new 500,000 sq ft plant began production in 2014. Heritage is our most technologically advanced prepared meats plant. We use automation throughout food processing to reduce human contact with products, which improves food safety.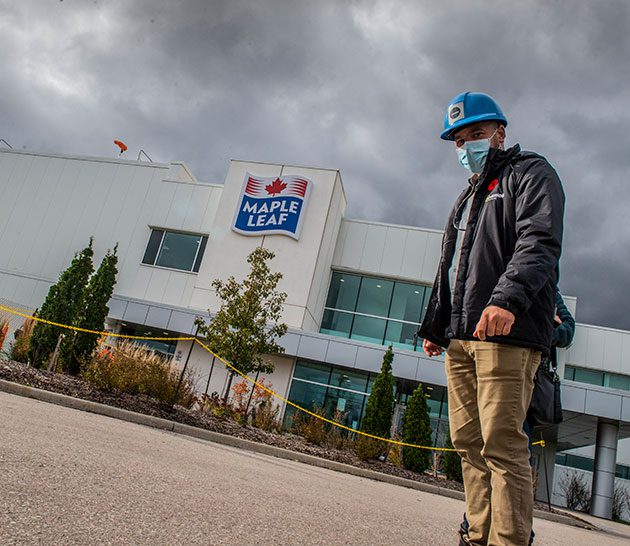 Sustainability at the Heritage plant
We've improved our lighting, invested in waste and water management equipment, and are constantly making improvements at the plant to meet our sustainability goals.
Plant Facts
Total # of employees: 944 employees
Size of plant: 500,000 sq ft
Opened in 2014
Produces 60 million kgs of deli meats and wieners
Wiener operation produces over 800,000,000 hot dogs per year
Utilizes the AI (armor inox) cook and bag process that is unique to Heritage and was the first use of this technology within Maple Leaf Foods and in Canada
Winner of the BRCGS as the Site of the Year for the Americas in 2022
Manufacturing at Heritage
A peek inside our plant.
Are you looking for an exciting career in manufacturing? Join us in Hamilton!