Our Hamilton, Ontario plant was recently named Site of the Year by a major food safety standard-setting body, reflecting our incredible and hard-fought journey to excellence
By Matt Williams, VP, Manufacturing and Spir Marinakis, VP, Food Safety & Quality Assurance
The best successes are the ones that don't come easily, that reflect dedication, effort, and long-term commitment. They're the most satisfying and rewarding.
That's why learning that our seven-year-old, state-of-the-art manufacturing plant in Hamilton, Ontario was recently named Site of the Year for the Americas by Brand Reputation Compliance Global Standards (BRCGS), a globally respected, food safety and quality standard-setting body, was so gratifying and deeply meaningful. In fact, our Hamilton plant is named "Heritage" because we make hot dogs and sliced deli meats there under brands that have made our company iconic, and recognition for our food safety practices makes the name truly humbling.
The most rewarding outcomes are the ones that take the most effort, and we certainly put a lot of effort into creating a world-class plant in Hamilton. Becoming a world-class plant wasn't easy; it came after years of hard work to ensure that we had the people and processes in place to carry out our food safety goals. Like all new plants, we faced some challenges achieving the high standards to which we aspired. But the journey taught us that a clear food safety vision and sustained effort and commitment by our plant team would reap tremendous rewards. We just never expected it to be BRCGS Site of the Year for the Americas from among 4,000 sites.
As a company, we push ourselves to be the best every day. And when it comes to food safety, it's the first thing on our minds every morning. That's why our company starts its days with an 8:30 a.m. corporate wide food safety call to discuss issues and challenges and to collaborate in problem solving as a team. This morning call is foundational to our food safety culture.
In 2009, the Canadian industry wanted to make sure we became part of the European standardization. BRCGS certification in Canada sets a very clear global standard for food safety which we can all align on, and we're proud as a company to have adopted BRCGS standards.
When we chose the food safety standard that best reflected our culture, we chose BRCGS—formerly called the British Retail Consortium (BRC)—because it's a market-leading, global brand that was founded in 1996 to enhance and harmonize food safety standards across the supply chain network.
Over the years, the BRC standard evolution has helped us continuously grow and mature in Food Safety and Quality. As new food safety risks emerge, so do the methodologies to ensure its safety. We know more now about how to produce safe, healthy food than ever before. And the expectations from our consumers and from ourselves continue to increase. In some cases, what was an aspirational best practice even five years ago is now a minimum requirement today. The standard is now in its 8th edition, in the process of releasing the 9th — with each edition, new learnings are incorporated, and the whole of the Global Food supply network is brought to a new level of maturity.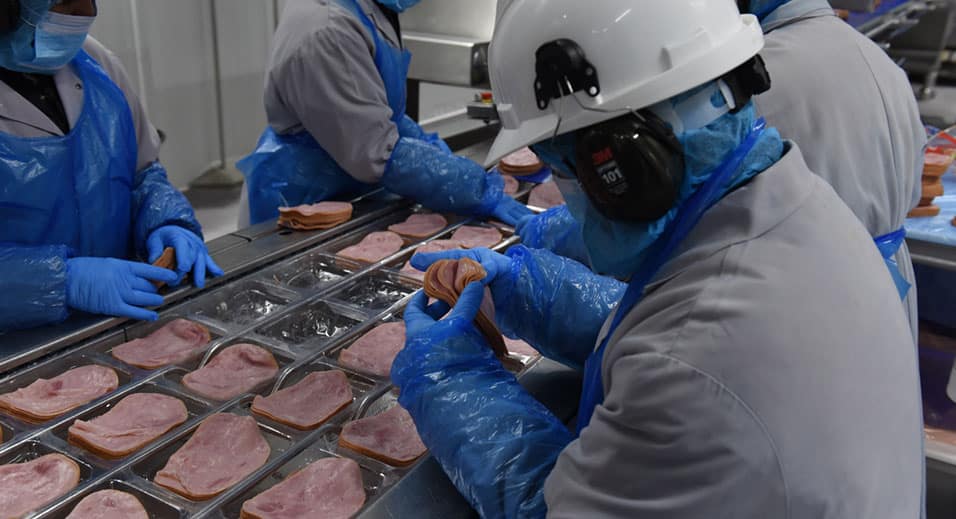 Our company's connection to a Listeria outbreak in 2008 is well known, but what's not as commonly known is how we commemorate that tragedy each August, and this commemoration drives us to continuously improve and strive to lead the industry in food safety.
When we opened our flagship Heritage plant, we knew it was a chance to create a purpose-built plant with the latest technology, practices, and a great team to create a new era of prepared meat safety at Maple Leaf Foods.
We've had a journey at Heritage filled with exceptional learnings, and the most important is this: although systems, technologies, and equipment played key roles in this incredible outcome, the real drivers were our people, and they deserve the accolades. But don't expect to see much self-congratulation. They're a humble team dedicated to keeping their eye on the food safety and quality ball. They know that over-confidence can breed invincibility and that's when problems can occur.
Still, it's important and appropriate to pause, to reflect on our long and hard-fought journey to Site of the Year and to say THANK YOU to our incredible team that transformed a challenging start and into an incredible story about the power of a food safety commitment carried out by dedicated people.