There is no denying that 2020 has been unforgettable. We have faced many unique challenges as a society and being kind and supportive is more important than ever.
At its core, Schneiders is all about coming together and celebrating – and we are so excited to come together, celebrate and thank the amazing frontline and essential workers across Canada for all their hard work, dedication and everything they have done to keep our communities safe and strong during these unprecedented times.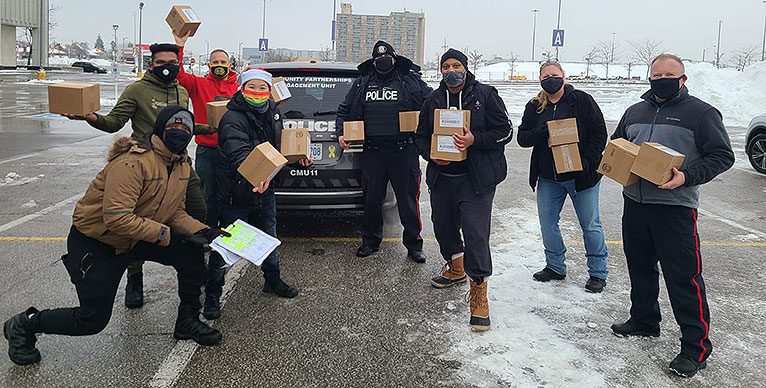 Maple Leaf Foods and the Schneiders team are proud to provide almost 120,000 Schneiders Protein Kits to frontline and essential workers across Canada.
Over the course of a week in December, Schneiders Protein Kits will be given to the dedicated staff at various hospitals, police stations, fire halls and Toronto Pearson International Airport as a HUGE thank you! We hope that these kits can give the frontline works a very well deserved moment to take a break and recharge with these protein packed snacks.
It's a small gesture compared to the monumental task they undertake every day, and we are happy to help in any way we can!