Health and safety in all aspects of the Maple Leaf Foods workplace is a top priority. In our continuing commitment to organizational health and safety, the mandate for Occupational Health and Safety (OHS) remains clear – an aspirational goal of zero occupational injuries.
[callout text="Our goal is to always provide consumers with safe, great tasting food produced in a safe environment." align="left"]
In 2010, Maple Leaf Foods launched the Safety Promise, which places the safety of the food we produce and the safety of our people at the foundation of Maple Leaf Foods' success. Our Safety Promise integrates a dual commitment to food safety and workplace safety, as well as it provides a roadmap to guide all our food safety and workplace safety initiatives and decisions. Our goal is to reinforce a safety culture to ensure we deliver on our Safety Promise, which is to always provide consumers with safe, great tasting food produced in a safe environment. This requires the ongoing support and commitment of both management and workers across the entire Maple Leaf Foods organization. Since its inception, the Safety Promise has evolved to more than just a commitment. It is a living part of who we are today.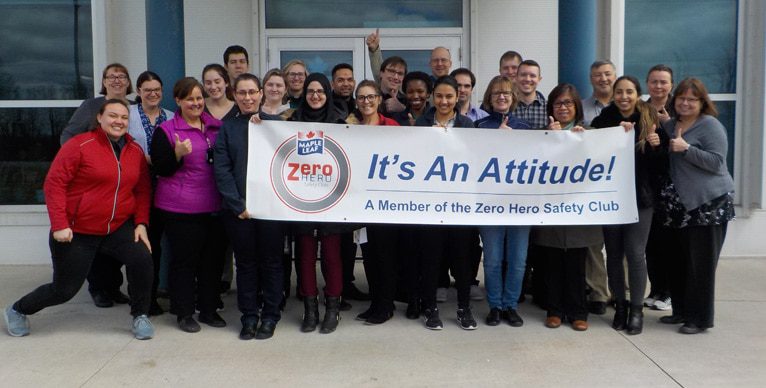 Maple Leaf Foods' Zero Hero Safety Club further drives the safety program and realizes the important aspirational goal of zero occupational injuries. This recognition program challenges each of its sites to raise our health and safety performance targets annually.
These sites have achieved a Total Recordable Incident Rate of 0.00, as well as meeting the challenging criteria within their OHS Management System. There are 21 Maple Leaf Foods sites that are realizing our aspirational vision!
Earlier this month, the United States Bureau of Labor Statistics (BLS) released its 2018 Employer-Reported Injury and Illness Report. Maple Leaf Foods had adopted the Occupational Safety and Health Administration (OSHA) recordable incident rate as the safety metric for internal record-keeping of occupational injuries and illnesses since 2012. As an overall organization, we compare our safety performance to all Manufacturing.
According to the 2018 BLS data, the first quartile (top 25th percentile) for this Manufacturing classification's total recordable incident rate (TRIR) was 0.70, which has remained unchanged from the previous year.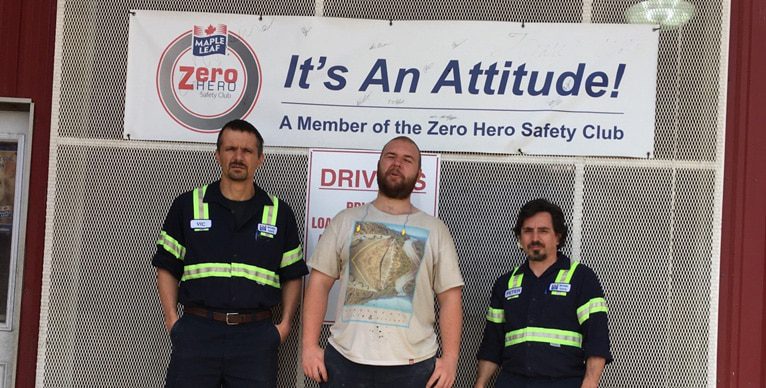 Maple Leaf Foods' 2018 TRIR was 0.66, which was a 79 per cent improvement compared to five years prior in 2013. It was a record breaker for an all-time low, year-end result. That is, less workers were being injured on the job! So far in 2019 for the period of January until end of October, our TRIR is 0.61.
Maple Leaf Foods has established a bold target that would elevate our safety performance in-line with world-class consumer packaged goods companies. We are leading the North American meat and poultry industry in overall safety performance. We are continuing our journey to achieving our aspirational vision of zero recordable incidents!