We're lowering our
Environmental Footprint
One of our food system's greatest challenges is meeting increasing global demand for food while decreasing its environmental footprint.
We've responded to this challenge and created big, bold intensity reduction goals with a focus on reducing our electricity, natural gas, water, solid waste and food waste.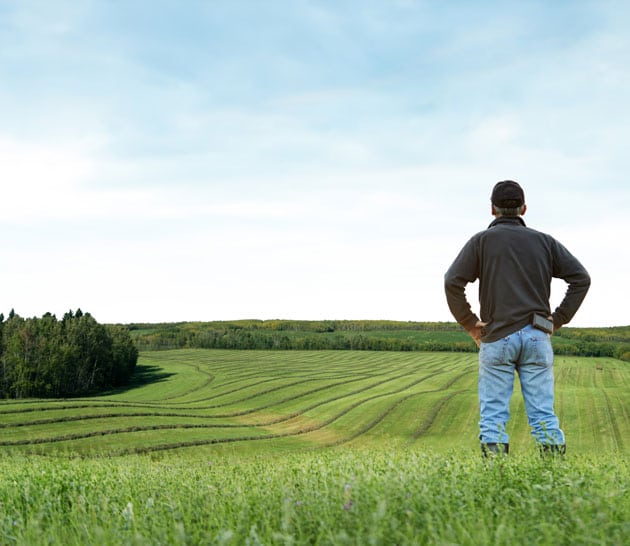 We track our environmental footprint, and we are proud of the gradual progress we have made but recognize much more needs to be done in order to achieve our targets.
9.9%
Total energy intensity reduction
15%
Electricity intensity reduction
10.5%
Natural gas intensity reduction
20.9%
Water intensity reduction
17.1%
Solid waste intensity reduction
92.3%
Solid waste landfill diversion rate
31.7%
Food loss waste intensity reduction
5.1%
Science-based target absolute Scope 1 & 2 emissions increase (CO2e)
4.5%
Science-based target Scope 3 emissions intensity increase (CO2e)
Note: Performance is measured from a 2014 baseline, with the exception of solid waste, which is a 2015 baseline, food loss waste, which is a 2016 baseline, and SBTs (Scope 1, 2 and 3), which is a 2018 baseline.
Why is sustainable food production important?
Let's face it – today's food system is complex. It takes a lot of resources to feed people – from growing, raising, harvesting and processing food to marketing, distributing, consuming and disposing of it.

Supporting sustainable food systems is one of the most important actions that we can take to help mitigate climate change. At each step of the food production process, we've identified ways to reduce our environmental impact.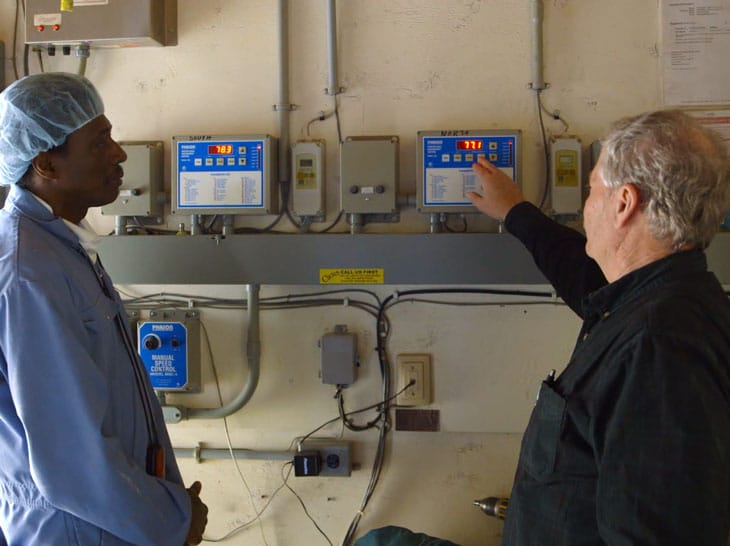 We're avoiding activities that generate a lot of carbon.
We're reducing our energy and water consumption and the overall amount of solid waste we generate.
We're exploring new technologies and innovative solutions to reduce our environmental impact.
We're reducing our carbon emissions.
Our environmental sustainability action plan has identified many common energy, water, and waste reduction opportunities that we have successfully implemented. This has helped us lower our environmental footprint.
Our efforts include LED lighting retrofits, equipment upgrades at our plants, heat recovery projects, reusing water, and diverting organic waste from landfills.

And we're exploring and piloting innovative initiatives like anaerobic digestion and thermal heat recovery on our ammonia systems.

This chart shows a breakdown of opportunities that we have successfully implemented as a  result of the utility and food waste audits conducted from 2015 to 2022.
Our commitment to
Water runs deep
Water is a precious resource. Our operations use water in many different ways – in our barns as a nutrient for our animals, in our offices, and at our manufacturing facilities, which rely on water to produce food and to clean and sanitize our production lines.

This is why we are committed to finding ways to use water more efficiently.
We've reduced our water consumption by 1,259,061 m3 since our 2014 sustainability reporting baseline year. We're proud of reducing our water intensity by 20.9% as of 2022. And we're ramping up our efforts to achieve 50% reduction by 2025.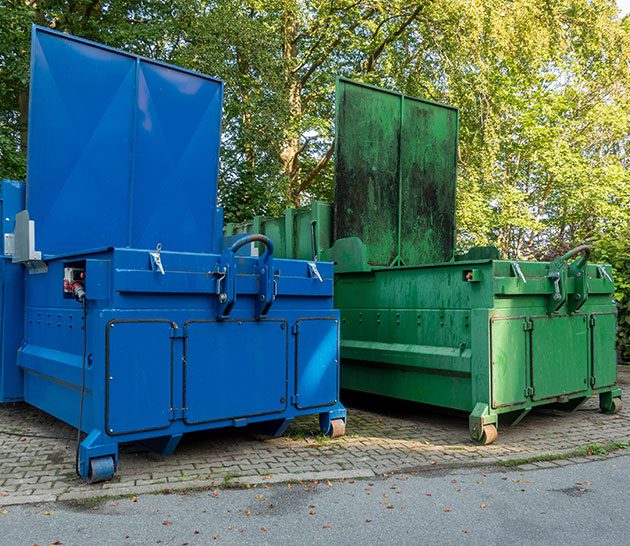 Reducing solid waste
It's important to reduce waste across our plants and operations. We're always looking for ways we can reduce the amount of solid waste we produce, divert waste from the landfill and reduce the amount of food loss and waste during production. Since we started tracking our solid waste and landfill diversion rates, we've seen significant improvements.
We have a company-wide landfill diversion rate of 92.3%. Our hatchery facility in New Hamburg, Ontario diverts 99% of its waste from landfills!
This chart shows a breakdown of our solid waste in 2022.
We also know that our work must continue. We aim to improve our waste diversion rates from organics, plastics, and paper. Our biggest opportunity lies in our Brandon, Manitoba wastewater facility where we're exploring different technologies to divert organic sludge and convert it into renewable energy that can be used at our plant.
Reducing Food Waste
We are committed to reducing food loss and waste (FLW) arising from our operations by 50% by 2025. That's why we've implemented a rigorous process to define and measure FLW and are continuing to investigate how FLW is impacting our business though a plant assessment program. Since 2016, we have reduced our FLW intensity by 31.7%.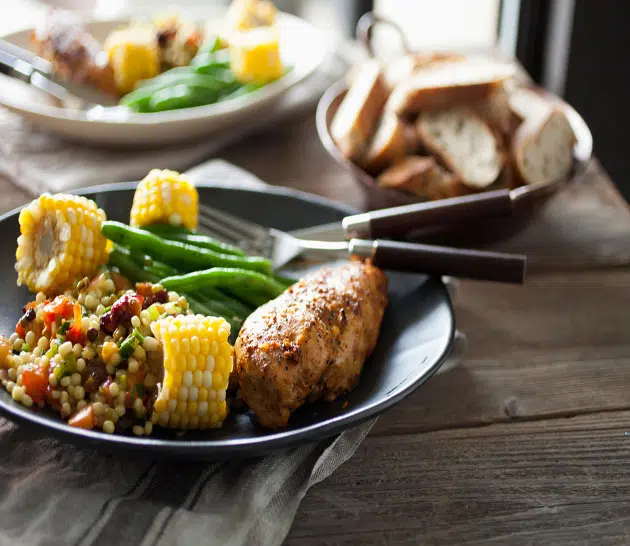 Introducing our inaugural
2022 Integrated Report
Our new Integrated Report builds on nearly a decade of sustainability reporting and presents a more holistic view of our Company. We continue to evolve our reporting process every year to meet changes in the reporting and regulatory landscape and growing demands from our stakeholders.