Working to reduce
Food Insecurity
The Maple Leaf Centre for Food Security is committed to working collaboratively across sectors to reduce food insecurity in Canada by 50% by 2030.
What is food security and what is food insecurity?
People are food secure when they have stable access to nutritious, affordable, and culturally appropriate food. People who are food insecure worry about running out of food, compromise on food quality or quantity, or skip meals due to lack of money or access to food.

Food insecurity is a critical social issue impacting health, academic and economic potential. It disproportionately affects racialized communities, people with disabilities, and other marginalized groups. The Maple Leaf Centre for Food Security is working collaboratively across sectors to raise the profile of this pressing social issue, advocate for critical policies and invest in programs required to reduce food insecurity.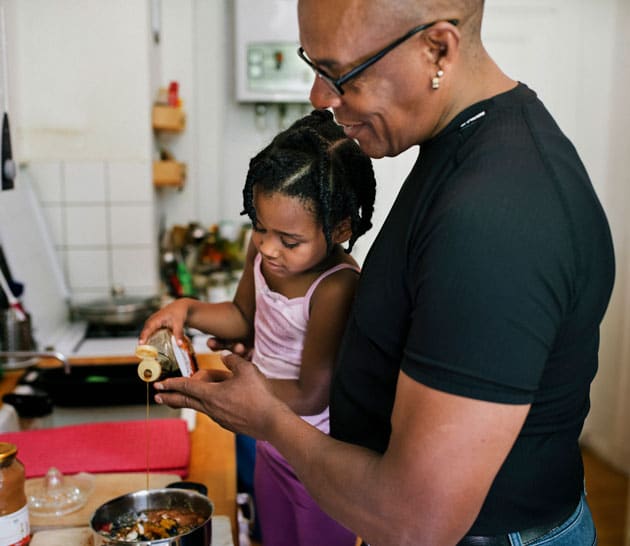 The Stats
5.8 million Canadians struggle to access the food they need*
15.9% of Canadian households are affected by food insecurity*
1 in 5 children is affected by food insecurity in Canada**
50% of people aged 15+ living in food insecure households have some form of disability***
Indigenous and Black households have a rate of food insecurity that is over 2-3 times higher than that of other Canadians.****
About The Maple Leaf Centre for Food Security
Maple Leaf Foods is committed to shared value creation, including meaningful social change. That's why we created an organization to make a lasting, positive impact on food insecurity in Canada – The Maple Leaf Centre for Food Security.

The Centre is a registered charity governed by a Board of Directors. Its goal is to work collaboratively across different sectors to reduce food insecurity in Canada by 50% by 2030.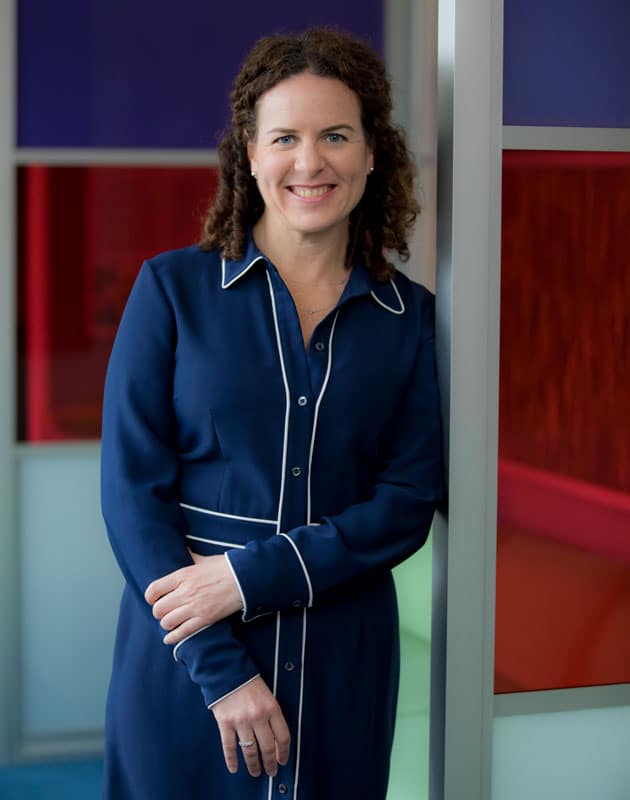 Key Centre accomplishments include….
Committed more than $10.5 million to 27 projects across Canada that apply innovative approaches to increase access to good food and reduce food insecurity (since launching in 2016).
A Market Greens initiative with Community Food Centres Canada that increases the consumption of fruits and vegetables by people struggling with food insecurity through subsidies.
An Indigenous harvester program with MakeWay Foundation that seeks to capture the impact of full-time hunters and how their work increases access to highly nutritious and culturally appropriate foods in Northern communities.
A partnership with Prosper Canada that will increase access to financial benefits among low-income Canadians through identifying entitlements and supporting tax filing.
An employment skills program with Harvest Manitoba that will support food bank clients in gaining skills in warehousing while receiving paid stipends, connections to peers and wrap-around supports, and job placements.
Ran a campaign in 2022 in support of the Canada Disability Benefit (CDB) – a Federal financial supplement that would provide a much needed income boost to people with disabilities and could help mitigate high rates of food insecurity among this group.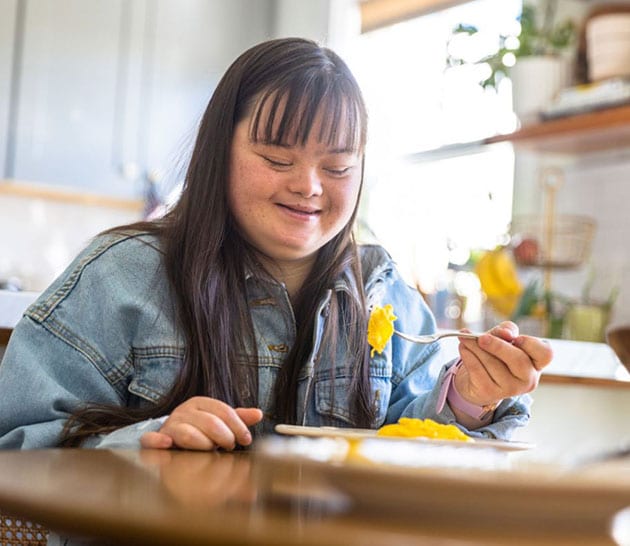 Food insecurity and disability
Across Canada, nearly six million people are struggling to access sufficient food. And 50% of people experiencing food insecurity have a disability. That's why The Centre advocates for the introduction of the Canada Disability Benefit. It would provide income needed to help those with a disability put food on the table and lead a life of dignity, autonomy, and independence.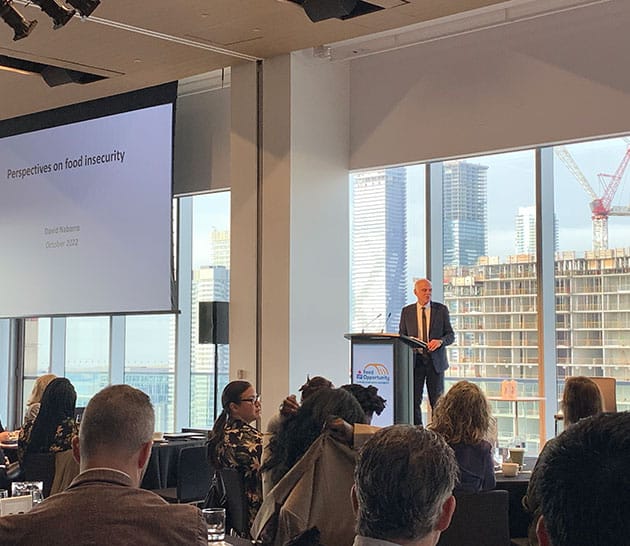 The annual Food Security Symposium
In October 2022, The Centre hosted its 3rd annual Food Security Symposium, bringing together more than 130 people from diverse industries to examine how to take action to reduce food insecurity in Canada. The day featured expert speakers from community food centres and food banks, and included doctors and government officials who shared insights and action items on food security initiatives.
Partnering with organizations across Canada
Here are some of the innovative programs the Centre is supporting.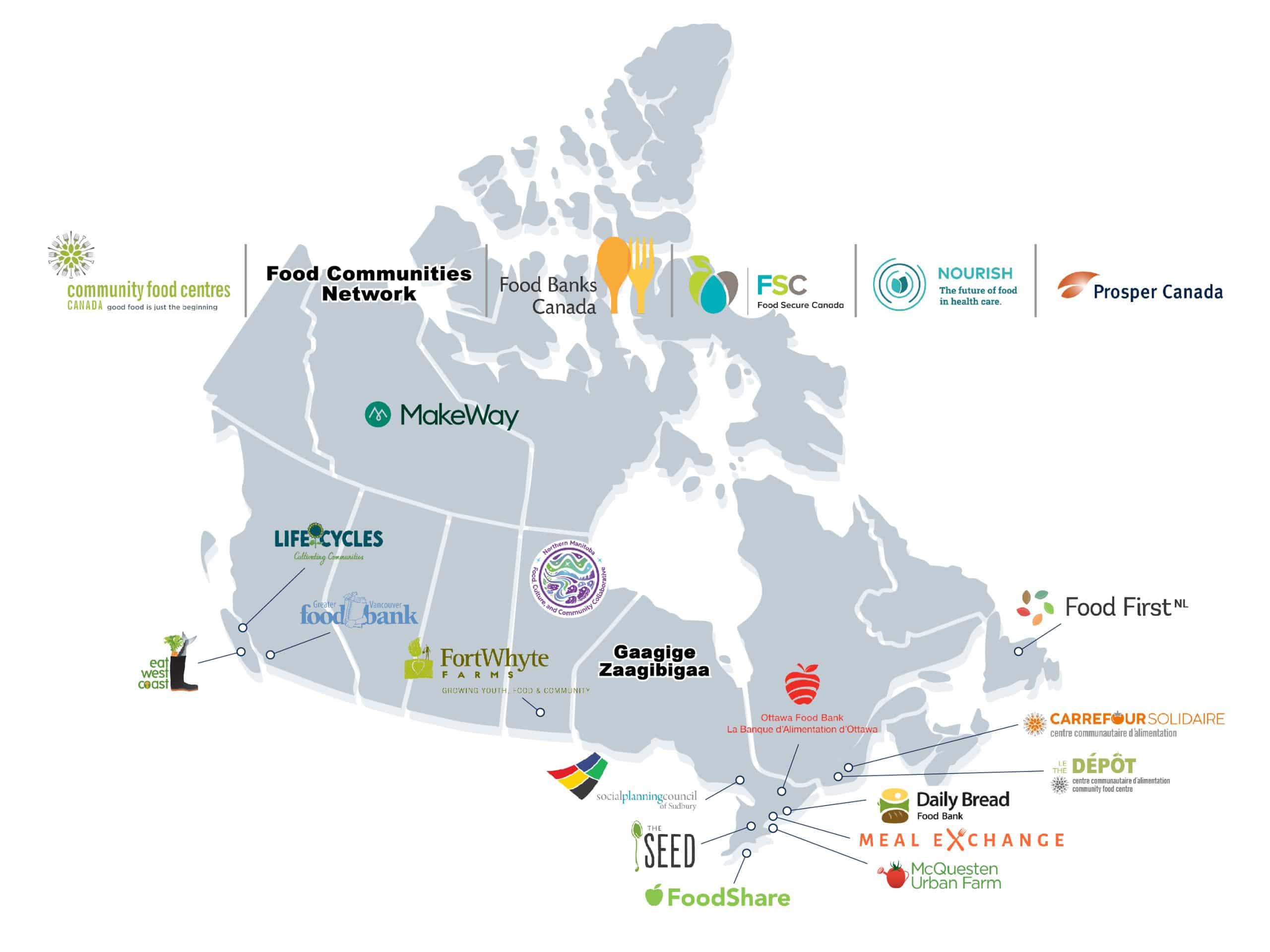 Here's what our partners have to say about our working relationship: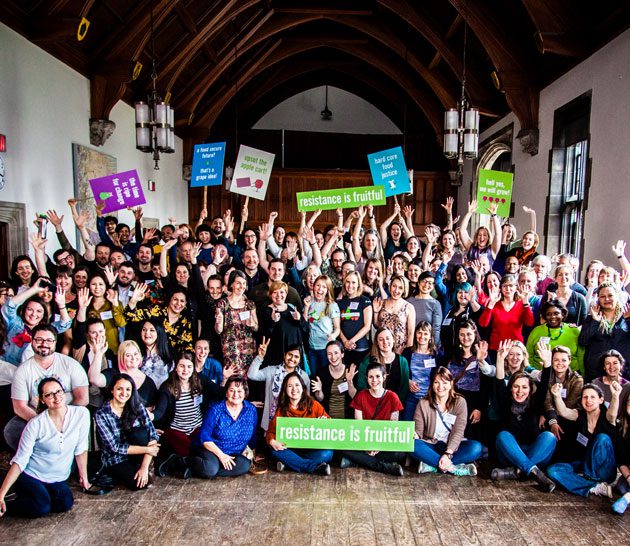 "The Maple Leaf Centre for Food Security has done a deep dive into the work of partners to understand their funding needs, both for core ongoing work and for innovation and expansion. Community Food Centres Canada has benefited from the rigor, flexibility, honest reflection and adaptation that has come from our partnership with the Centre, which has allowed us to expand our impact.
 
The Centre has become an important player in the landscape of work driving toward reducing food insecurity. Their work at senior levels to understand policy change has created another credible voice pushing for progressive transformation on food security, and helped to create pathways for partners' voices to be heard. The Centre thoughtfully cultivates relationships with experts and stakeholders that they bring to bear on their own work and which they offer to partners in the sector to advance their capacity to drive programs at the grassroots and change at the policy level."
 
— Nick Saul, CEO, Community Food Centres Canada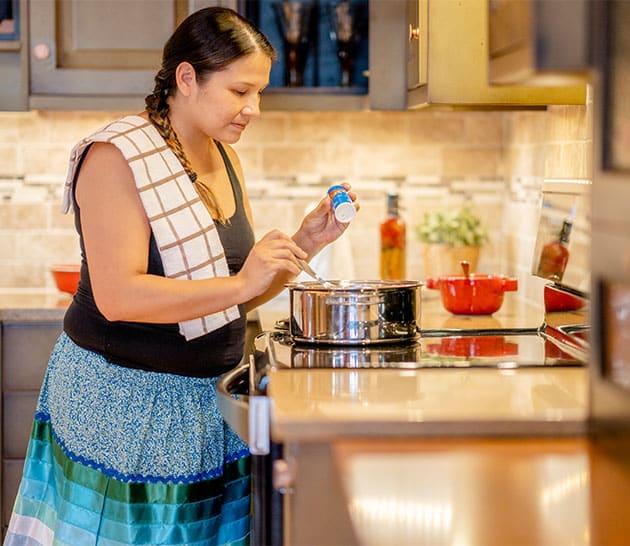 "MakeWay and its Indigenous partners are advancing a solution to food security that is very old but also unconventional. The Centre has not flinched at exploring solutions beyond the status quo, and this has given us the leeway to work with northern Indigenous peoples in their efforts to demonstrate the value of hunting to the security, health and well-being of their communities. By investing in ways to promote Indigenous foodways grounded in hunting and harvesting economies, the Centre is advancing food security solutions that may have greater relevance and effectiveness in Arctic communities."
 
— Steve Ellis, Northern Program Lead, MakeWay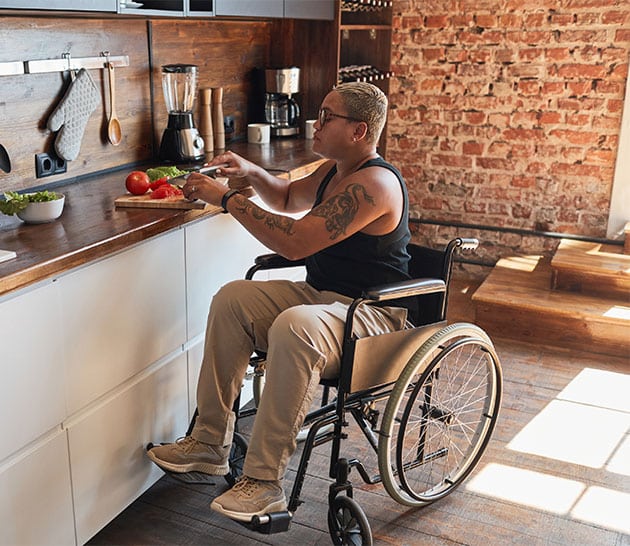 "The contribution of the Centre's campaign and support to the Disability Without Poverty movement has been invaluable in so many ways. A corporate partner building on our message to end disability poverty with the fast tracking of the Canada Disability Benefit bill strengthened the message to elected officials. The resources and support provided also help us take the message in person to Ottawa. The spirit of collaboration inspired further partnerships and collaborations – thank you."
 
— Rabia Khedr, National Director, Disability Without Poverty
Introducing our inaugural
2022 Integrated Report
Our new Integrated Report builds on nearly a decade of sustainability reporting and presents a more holistic view of our Company. We continue to evolve our reporting process every year to meet changes in the reporting and regulatory landscape and growing demands from our stakeholders.