Where we work
Maple Leaf Foods Winnipeg, Lagimodiere Blvd
870 Lagimodiere Blvd,
Winnipeg, MB
R2J 0T9
This is our Bacon Centre of Excellence! We make raw and pre-cooked bacon and ham.
What we make at the Maple Leaf Foods Lagimodiere plant in Winnipeg
Our Lagimodiere plant in Winnipeg is our Bacon Centre of Excellence! We process fresh pork from our Brandon plant into delicious bacon and ham products. We love bacon and this is where it's made.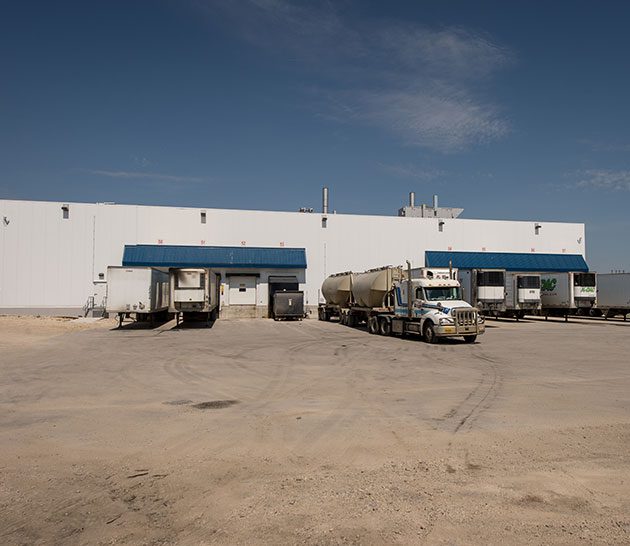 Bacon Centre of Excellence
This state-of-the-art facility is our Bacon Centre of Excellence!
We added 73,000 square feet to our Lagimodiere plant in 2021. This investment has helped us meet growing consumer demand for bacon. Our plant is now Maple Leaf Foods' primary hub for pre-cooked bacon production. The expansion also increased production capacity for our other bacon products.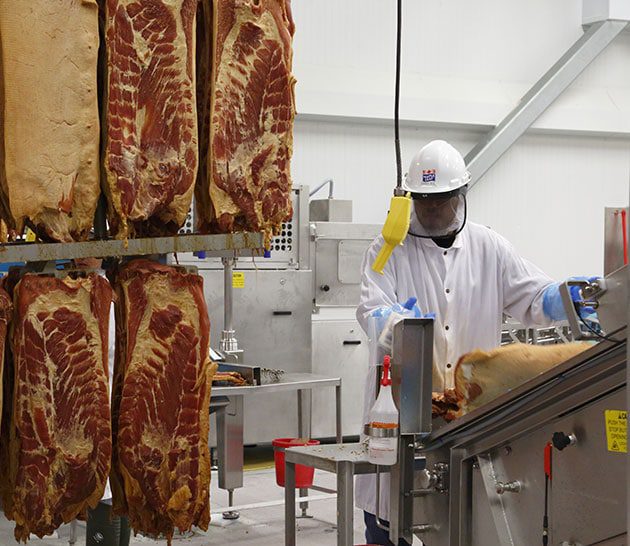 Plant facts
Total # of employees: 1,795 employees
Size of plant: 500,000 sq ft
Produce product for sale in Canada and U.S.
We have our own warehouse and four unique plants under one roof
Manufacturing at Lagimodiere
A peek inside our plant.
Want an exciting career in manufacturing? Join us!