The world's leading climate scientists agree that it is essential to limit the increase in global average temperature to below 2°Celsuis from pre-industrial levels. To do this, companies and governments around the globe must set bold targets to reduce their emissions.
Emissions include direct emissions from company facilities and company vehicles (Scope 1), indirect emissions from the generation of purchased electricity consumed by the company (Scope 2), and all other emissions upstream and downstream of the company's activities such as, supplier practices, transportation and distribution, employee business travel, and consumer product-use (Scope 3).
The Science Based Target Initiative (SBTi) is a joint initiative by the CDP (formerly the Carbon Disclosure Project), The United Nations Global Compact, World Resources Institute and World Wildlife Fund that helps companies determine a pathway for reducing their carbon emissions to maintain a global temperature increase below 2°Celsius above pre-industrial levels, aligned to The Paris Agreement. Setting SBTs requires companies to do a deep analysis and assessment of their emissions and identify a strategy to reduce these emissions across their value chain.
Setting SBTs is central to Maple Leaf Foods' carbon strategy and will help significantly reduce our absolute greenhouse gas.
Maple Leaf Foods' Science Based Targets include:
Reduce absolute Scope 1 and 2 greenhouse gas (GHG) emissions by 30 per cent by 2030 from a 2018 base year
Reduce Scope 3 GHG emissions by 30 per cent per metric tonne of product produced by 2030 from a 2018 base year
As of November 2019, Maple Leaf Foods is one of approximately 290 companies – and one of just three animal protein companies in the world – with approved science-based targets.
How we're going to get there
Since 2015, we have engaged in dramatic efforts to reduce the intensity of our environmental footprint and meet our bold goal to reduce our environment footprint by 50 per cent by 2025.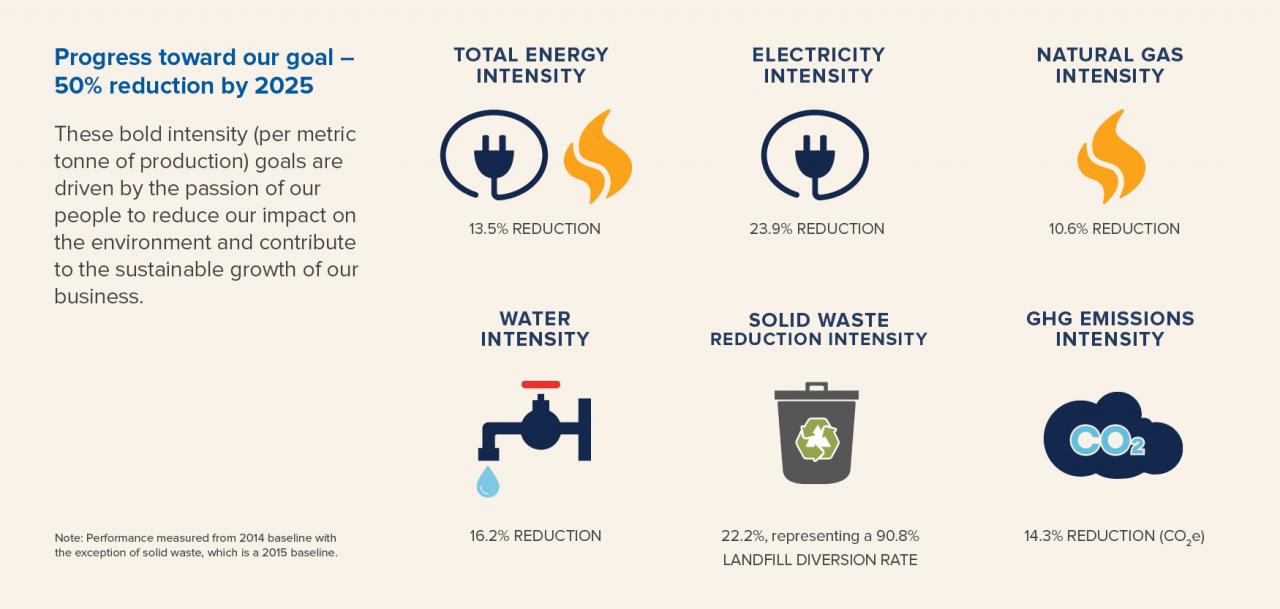 While these intensity reductions are essential to reduce our footprint year-over-year, we are evaluating larger, more impactful renewable energy projects, such as biogas production, wind and solar.