Something big is happening with our Maple Leaf brand, and you may have noticed. Perhaps you've seen the new Maple Leaf logo or the new packaging. Perhaps you've even tasted the new products. Now you're probably wondering, why the change?
"Real food, with real ingredients you can pronounce."
We spent the last 18 months exploring what our products stand for, and how Canadians perceive them. We wanted to ensure each product in the Maple Leaf brand represents everything we believe in as a whole. "We wanted to go back to the basics," explains Michael H. McCain, our president and CEO. "Maple Leaf has always connected with families trying to make responsible food choices. We set out on this bold initiative – to do that better than ever before."
To start, we conducted the largest consumer research project in our history. We surveyed over 7,000 of you to better understand what drives your decision-making in the grocery store. Many of you told us that you know and trust Maple Leaf – it's a part of your upbringing and the Canadian food fabric. Yet we learned that trust and nostalgia were no longer enough.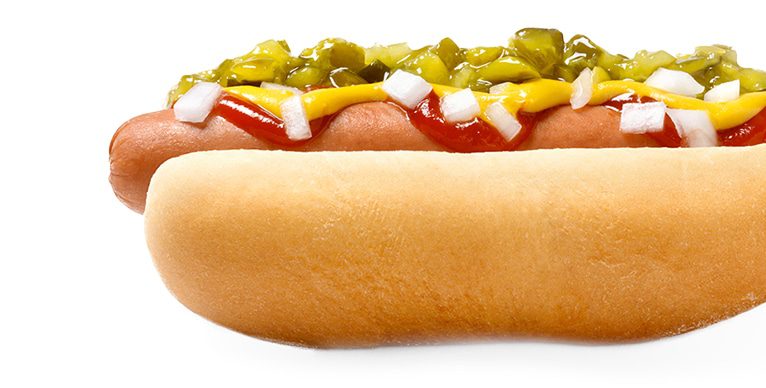 We also tested products, recipes and packaging with another 1,000 consumers. You also told us that you expect more from our products, that you want to feel good about what you serve your family. You pushed us to create products that resonate – in terms of quality, taste and design. We scrutinized each individual product and its recipe to ensure you can take home real food, with real ingredients you can pronounce.
Your life is complicated, and the least we can do is make things simpler when it comes to your food. "Bringing out the good in food is all about honesty, simplicity and community," explains Adam Grogan, senior vice president of marketing and innovation at Maple Leaf Foods. As Grogan reminds his team every day, "What we've embarked on doing is not a fad. This change is for real."
Maple Leaf Manifesto
We make real food from simple ingredients you can pronounce.
We believe high-quality protein is the foundation for healthy, growing bodies, so we prepare simple, delicious protein to nourish Canadian families.
We only use our premium meats and just the right amount of salt.
We declare all ingredients and nutritional information prominently on the package, so you can read it.
We only use natural ingredients. When consumers want an ingredient not regulated as natural, we promise only to use a real and simple alternative, and we will highlight it.
We use NO artificial preservatives, NO artificial flavours, NO artificial colours, NO artificial sweeteners, and NO animal by-products.
And, we go beyond what's in our food.
We minimize our impact on air, water and land, and we advance food security, so all families can eat well.
Making good food accessible to all Canadians.
That's what the real food movement means to us.
We're for real.