Taking care of our people is a core value for Maple Leaf Foods. Workplace safety is our passion and we continually push ourselves to improve our safety results, which currently are among the best in the meat and poultry industry. COVID-19 has presented new safety challenges to our company, but our Health and Safety team has approached these challenges with the same level of commitment that characterizes Maple Leaf Foods.
Over the past few months, our sites have been transformed in ways we never imagined. Since the COVID-19 pandemic began, we've made physical changes and adopted new practices in the hopes of adding an increasingly high level of workplace safety. All of our practices are consistent with Centers for Disease Control and Prevention's guidances and include:
Daily health screening at all our sites. Team Members must complete a thorough, verbal questionnaire to identify any possible symptoms and any exposures they may have had
Temperature screening on arrival to a site. Team Members with temperatures greater than 38°C or 100.4°F may not enter the site
Mandatory face protection required for all of our people at all our sites
Increased social distancing wherever possible at our sites. From our cafeterias, to our walkways and even our parking lots, clear visual guidance can be seen everywhere to keep people well-spaced
In our plant environments, we've added additional spacing wherever we can and installed plexiglass shields between workstations wherever possible
Staggered breaks and start times to reduce the potential for congestion and to encourage social distancing
Trailers and tents to provide more space during breaks
Increased sanitation in common welfare areas, such as cafeterias, locker rooms and breakrooms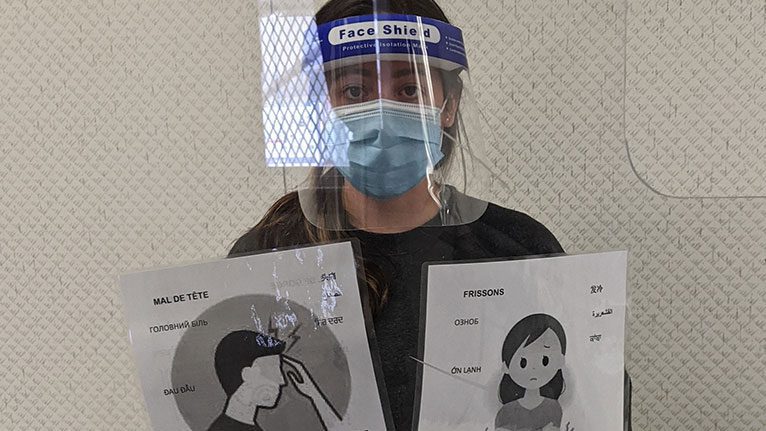 These extra efforts augment our normal, thorough, daily sanitation procedures and widespread use of Personal Protective Equipment (PPE) at all our sites.
And we're constantly reminding our people NOT to come to work when feeling ill or experiencing COVID-19 symptoms. Signs telling people to STOP if they have symptoms are posted at the doors to every site and repeated verbally in meetings with managers. Our message is simple: When you take care of yourself, you take care of all of us.
Thanking our front line Team Members
Our front line Team Members who come to work every day are truly heroes. To recognize their efforts, we have been providing our hourly team members, who are working, with an $80 per week bonus, in addition to regular and overtime pay.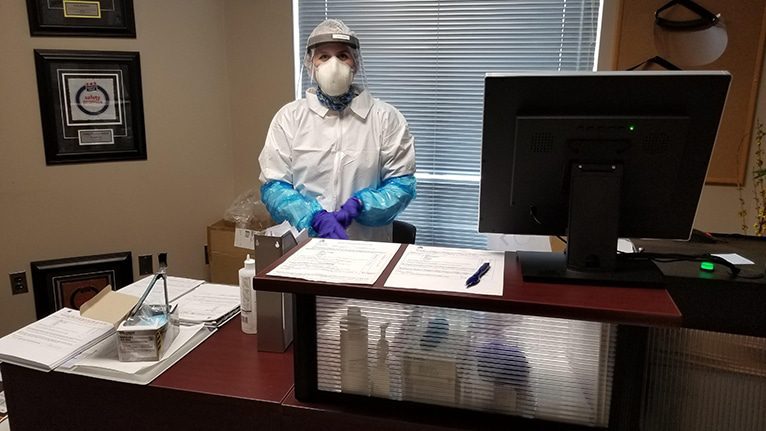 While we want to show appreciation to our front line Team Members who do come to work, we want to protect those who stay at home when they have symptoms or have been exposed. We have set up a program to "top up" the Canada Emergency Response Benefit that Team Members receive when they can't work due to COVID-19 related illness, symptoms or suspension of plant operations.
A deep focus on safety is part of our Maple Leaf Foods cultural DNA. Together, we can make a meaningful difference in working alongside governments to fight this pandemic and restore our public and economic health.