Maple Leaf Foods is a values-based company. We stand for doing what's right, for encouraging collaboration, for inclusion and for being a high-performance organization. We live these values every day and embrace the diversity that our people bring to the workplace. In doing so, we create a workplace culture where people respect and value each other's experiences and perspectives. Maple Leaf Foods is proud to be a diverse and inclusive workplace, and a proud supporter of the LGBTQ community. Together, we join in and help move equality forward at Maple Leaf Foods. As an organization, we are so much stronger when people know they are accepted and valued for who they are and what they bring to the workplace.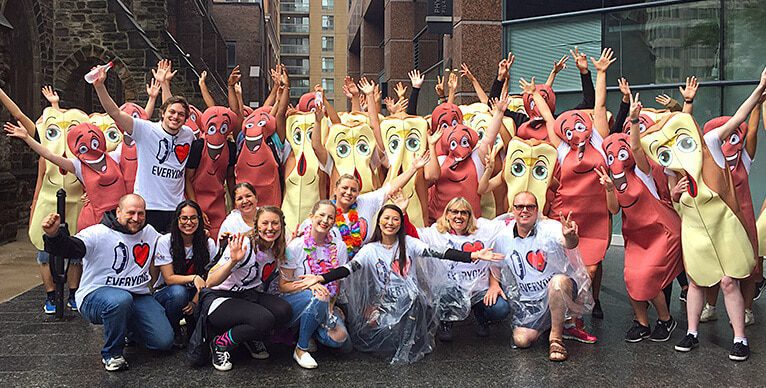 This commitment to inclusiveness and diversity starts right at the top. As our president and CEO, Michael McCain, says, "I will be very clear and more than firm on this matter – Maple Leaf Foods is and always will be open, accepting, inclusive and welcoming for LGBTQ members in our community, recognizing everyone as a valued member on our team. We encourage openness. We reject judgment and discrimination. I will always stand for zero tolerance for anything other than this perspective and reality at Maple Leaf Foods."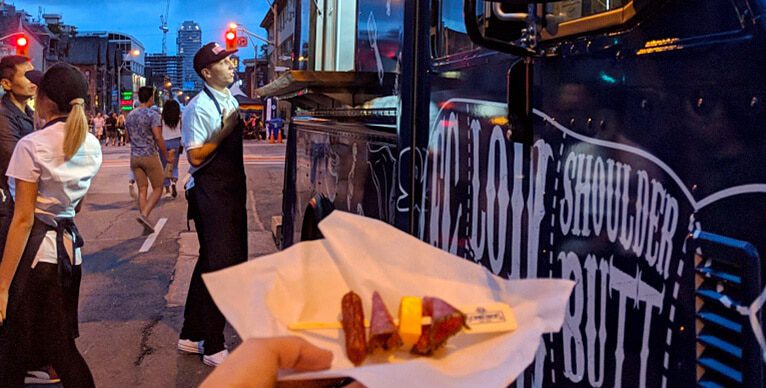 This year, as a demonstration of our commitment, our Schneiders brand was honoured and proud to be a sponsor at the 2018 Pride Parade in Toronto. About 200 Schneiders team members took part, enthusiastically and proudly marching in the parade. The day was marked with love and kindness, and was a true representation of the LGBTQ community. Check out these great photos from the event!