We live in a world that's changing fast. Extreme weather events, growing income inequality, driverless cars, advances in green tech, shifting trade agreements: the technological, social and business landscape changes day by day.
"As a society, we must fix our food system."
One thing that remains constant in our complex world, however, is the environmental impact of the global food system. While food is essential to life, its production can have negative effects on biodiversity, greenhouse gas levels, groundwater quality and more. As the global food system becomes increasingly overtaxed, attempting to feed a projected 9 billion people by 2050, those negative effects are increasingly unsustainable.
At the same time, the healthy, nourishing food that our unsustainable food system does produce is unevenly distributed, leading to food insecurity in even the most prosperous of nations. One in nine people around the world are undernourished, for example, while 2 billion are overweight. The global diabetes rate has almost doubled in the past two decades, driven by the rise in obesity the global food system has allowed.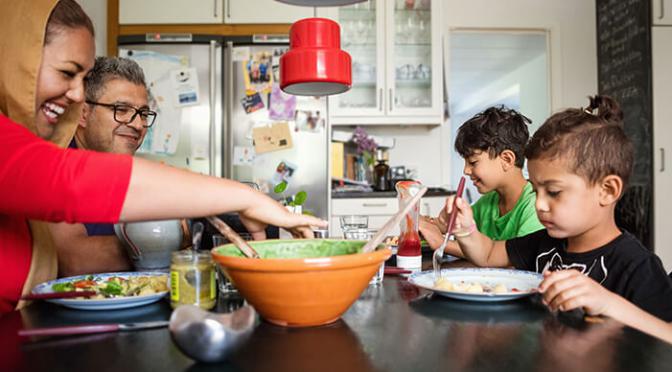 As a society, we must fix our food system. We either close the projected food gap sustainably and responsibly, or we do permanent damage to our world and to those who are most vulnerable.
At Maple Leaf Foods, we have spent decades building an organization that's large enough and committed enough to help solve the crisis. Our 11,500 dedicated people have united around an aspirational purpose to Raise the Good in Food, and we have set for ourselves an ambitious vision to be the most sustainable protein company on earth.
We are changing – because the world needs food companies like us to change. We are changing – because food companies that are prepared to change can make a meaningful difference. We are changing – because food companies are strong enough to show leadership can create both social and business value.
We have set a high bar for our organization. We have committed ourselves to lead in environmental sustainability – and embracing the pursuit of sustainable meat principles. We also recognize that the sustainability of our industry depends, in part, on the moderate consumption of our core products.
We have committed ourselves to demonstrating leadership in animal care, so that consumers can trust the integrity of our products when they do eat meat.
We have also committed ourselves to leading the industry in safety, quality, nutrition and great taste, because we believe that a return to "real food" will help us all reconnect with our food system – and with each other. And as we pursue the very best in quality, safety and taste, we are committed to advancing food security for all.
Raise the Good in Food and Shared Value
At Maple Leaf, we know that food can be good. Do good. Taste good. And feed goodness into the lives of those we serve. We also recognize good food is good business.
As we Raise the Good in Food, we are pursuing a new social contract of shared value. In a market where "responsible consumption" is the most significant consumer growth opportunity, leadership in sustainability, especially, is a significant differentiator for us, our brands and our people.
Becoming the most sustainable protein company on earth requires us to rethink how we run every aspect of our company, from how we hire the best people to how we eliminate waste. But our bold vision is a pathway to growth and profitability – and what the world needs from its food system.
In all of its complexity, our world requires fast action from its food system. We have chosen to be leaders. We'll set the standard and reward our stakeholders – all the while encouraging our peers in the industry to keep pace.