A strong occupational
Health and Safety Culture in the Workplace
We're passionate about workplace safety.
Just ask anyone who works at a Maple Leaf Foods site. We're committed to being a global leader in workplace safety.
Promoting a good health and safety culture
Our Occupational Health and Safety (OHS) goal is clear and ambitious: zero occupational injuries. We promote a workplace safety culture that encourages people to follow safety protocols, to use safety equipment, to identify hazards, and to speak up when they have any concerns.

Our safety record is industry-leading. We had zero fatalities in 2021, a trend we've sustained for more than a decade. Even so, we're constantly looking for ways to make our workplaces even safer.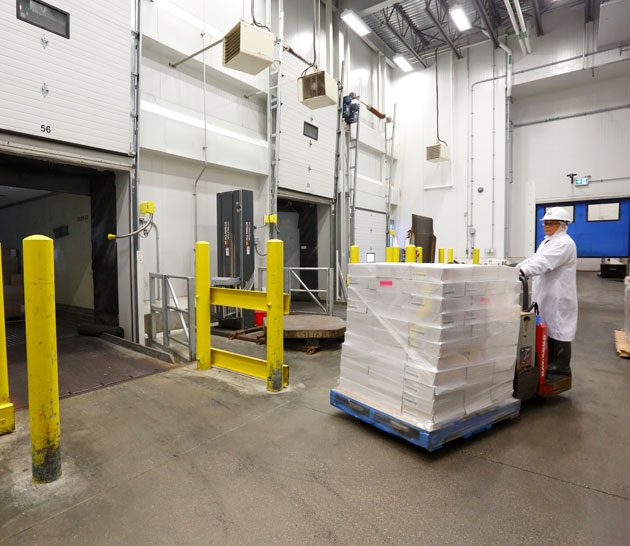 Total Recordable Incident Rates (2012-2021)
Our Total Recordable Incident Rate (TRIR) improved by 92.3% in 2021 when compared to our 2012 baseline reporting year.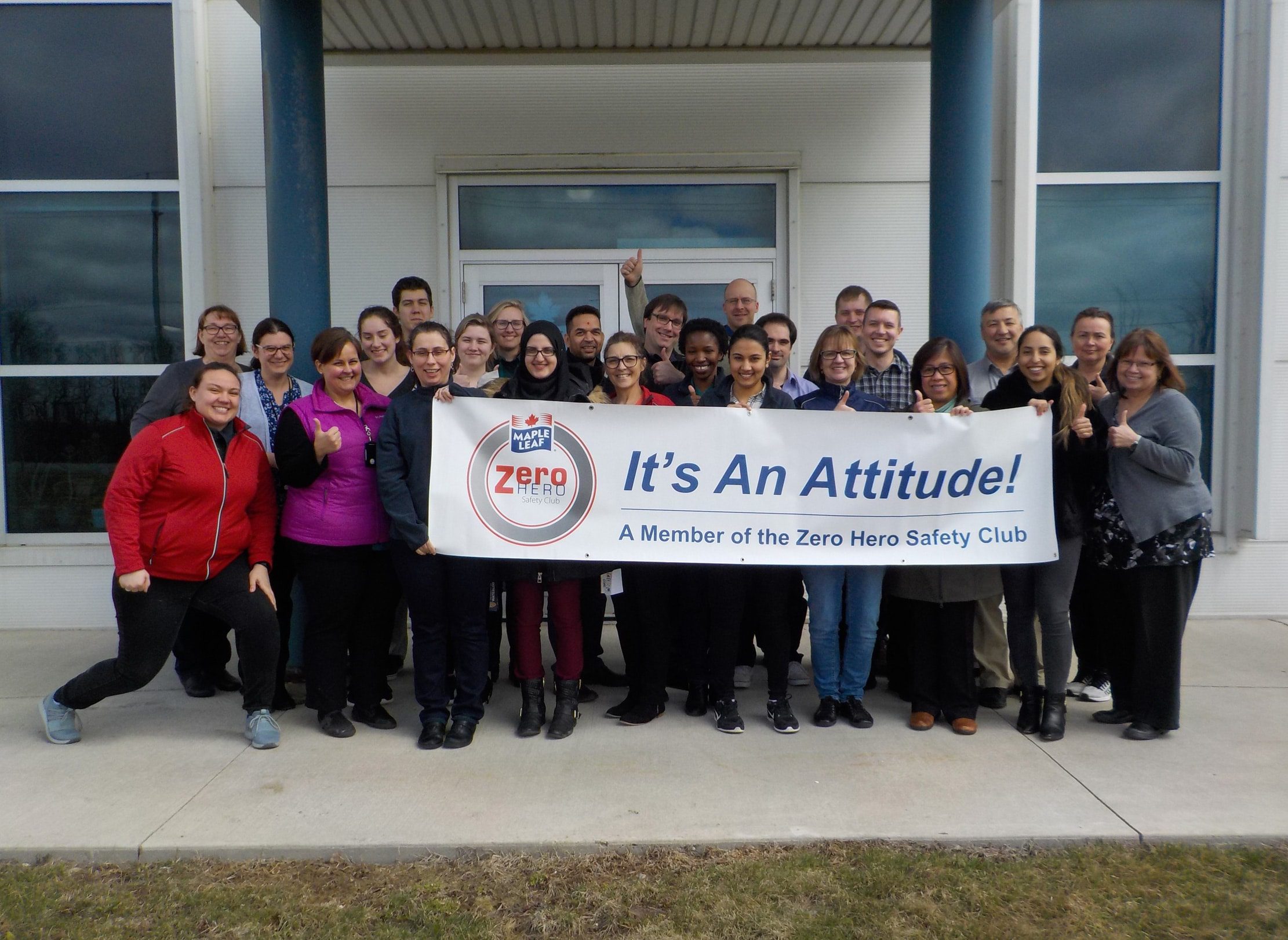 Occupational Health and Safety in the workplace is very important to us
We don't want our people getting hurt on the job. Not on our watch. We've created an internal program, the "Zero Hero Safety Club", so our team members can be our partners in achieving our goal of zero occupational injuries. Our sites become members of the Club when they achieve zero occupational injuries, along with other criteria.

In 2021, 34 sites had zero recordable injuries, and of those, 19 sites are proud members of the Zero Hero Safety Club!
Occupational Health and Safety management
We've implemented an Occupational Health and Safety (OHS) management system across all Maple Leaf Foods sites based on our OHS policy, programs, and various other standards that we've adopted to create the safest possible work environment. We created this OHS management system to ensure that we comply with and even exceed occupational health and safety regulations.

Each Maple Leaf Foods site has a Joint OHS Committee that represents all our employees. These formal joint management–employee committees monitor and advise on OHS programs, identify potential hazards and recommend controls. The Joint OHS Committees ensure that our plants comply with all federal and provincial health and safety regulations. All of Maple Leaf Foods' sites (57 sites plus three new sites in 2020) have a Joint Health and Safety Committee that is represented by management and employees.

We want all of our sites to own their program management, to help improve the system, and to develop future safety action plans.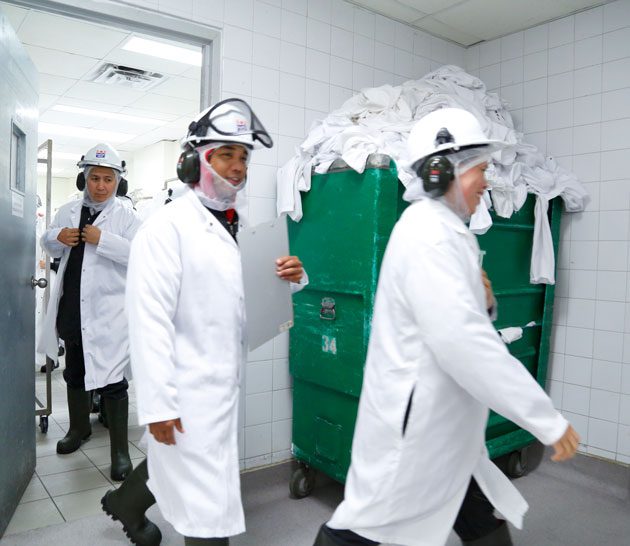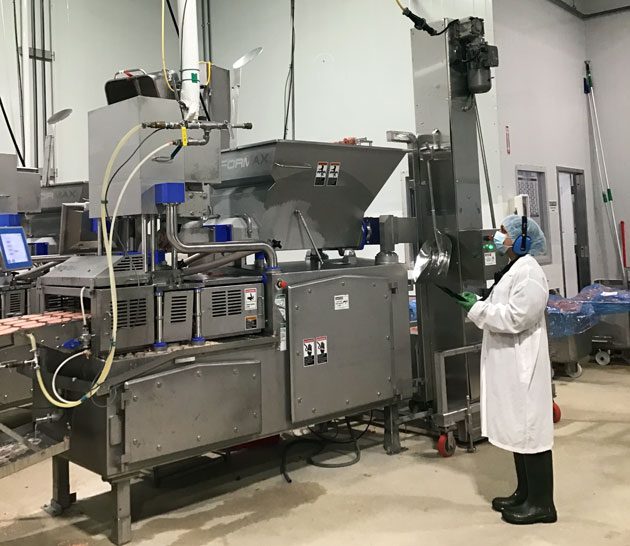 Identifying work-related hazards
Our workers, supervisors and managers conduct monthly inspections to identify any work-related hazards. Our preventative maintenance programs, hazard reporting programs, and job safety analyses are among the processes that we put in place to help identify hazards before they cause an injury.

We have an incident investigation standard that all of our sites must adhere to. All incidents must be reported immediately and investigated within 24 hours.

We provide training on incident investigation, hazard identification, risk assessment and other Maple Leaf Foods standards and standard operating procedures. We want our people to have the tools and knowledge to identify work-related hazards and to prevent injury.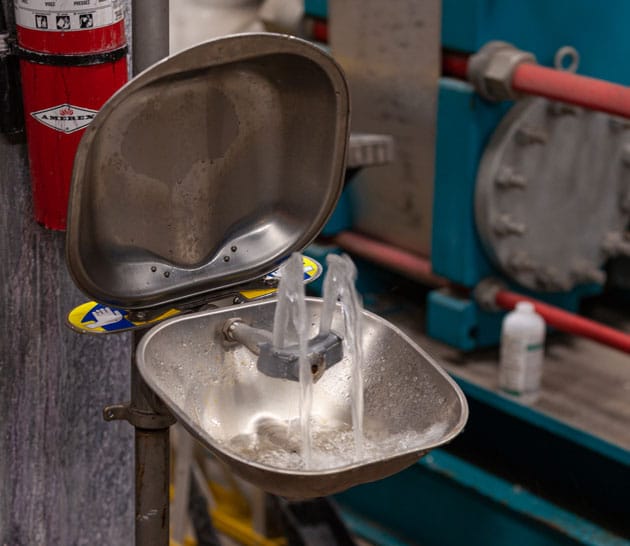 Occupational Health and Safety training and communication
Training our people on occupational health and safety (OHS) is crucial to ensuring they understand the risks and hazards that could occur on the job and how to handle them.

All new employees receive a comprehensive OHS orientation covering Maple Leaf Foods' safety standards, the site's standard operating procedures, safety rules, safe work procedures, and emergency response procedures.

Ongoing skills development and training are essential to reinforce the importance of OHS and to continually strengthen our safety culture.
Sustainability
Report
We're documenting and calculating all the changes we're making. See our progress in our 2021 Sustainability Report.