We make
Nutritious,
Delicious Food
We're on a mission to address the most pressing diet-related health issues we face as a society.
We've been changing and improving taste, nutrition, affordability and sustainability of our products. We believe that the future of protein is cleaner, tastier and nutritionally superior.
Eating nutritious food is important
Understanding how to read food labels and knowing the right amount of food to eat each day is important in maintaining a healthy diet and lifestyle.

Here's how we're helping Canadians:
1. Making easier-to-read labels
We're simplifying and increasing the legibility of our packaging and making the nutritional labels simpler and easier to read. This way, you can compare nutritional information of our products more quickly and easily. Our Maple Leaf branded products carry our ingredient list on the front of the package!
2. Focusing on the facts
We partnered with Health Canada, the Retail Council of Canada, Food and Consumer Products of Canada, the Canadian Federation of Independent Grocers and several leading food and beverage companies to launch the "Focus on the Facts" nutrition labelling education initiative.

We aim to help Canadians understand and use the Nutrition Facts Table (NFT) on prepared food packaging, with a focus on serving size and percent daily value.
3. Providing better nutritional information
On our brands' websites, we post easy-to-consume content to help consumers access nutritional information on products they love.

Check out Maple Leaf®, Greenfield Natural Meat Co. ™ or Schneiders®, to name a few, for more info.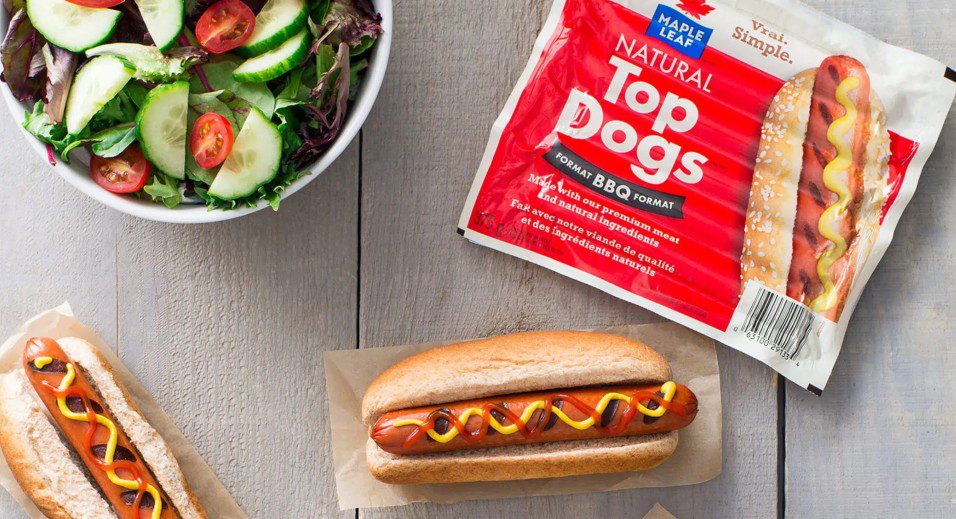 We make
Simple, Nutritious Food
We changed how we make our Maple Leaf® products to meet a growing demand for healthier prepared meat products. We use only real, simple and natural ingredients that you can pronounce. What you get is high-quality protein, great taste, and real food with nothing artificial. Perfect for the whole family to enjoy.
See what we've changed: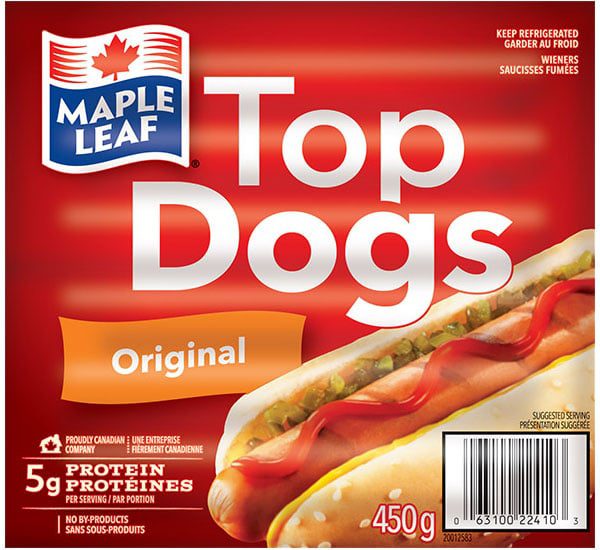 BEFORE
INGREDIENTS: mechanically separated chicken, pork, water, modified corn starch, salt, potassium lactate, dextrose, wheat gluten, spice, corn syrup solids, sodium phosphate, sodium diacetate, sodium erythorbate, garlic powder, onion powder, sodium nitrite, smoke.
Contains: wheat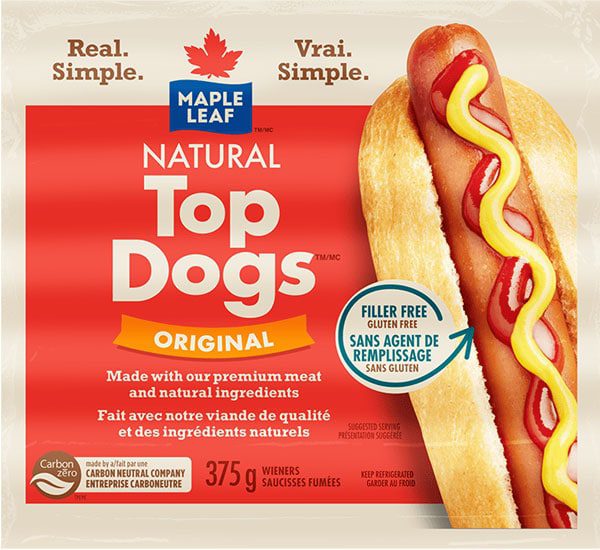 NOW
INGREDIENTS: chicken, pork, water, sea salt, vinegar, spice, cultured celery extract, cherry powder, cane sugar, smoke.
Sustainable meat
Our Greenfield Natural Meat Co.™ brand is all about making sustainable meat attainable. It's a brand with a purpose! It's a brand that makes meat right.

All our products are made with no artificial ingredients or preservatives.

The meat and poultry we use comes from animals never treated with antibiotics.

Our animals receive a customized diet of 100% vegetarian feed.

Our products are all 100% Canadian. Our animals are raised locally on Canadian farms.

Our animals are humanely raised. We are gestation crate free and use an open-pen system for our sows during gestation.

All sustainability claims are audited and certified by an independent third-party, GreenCircle Certified. Check out our Certified Sustainability Facts Report here.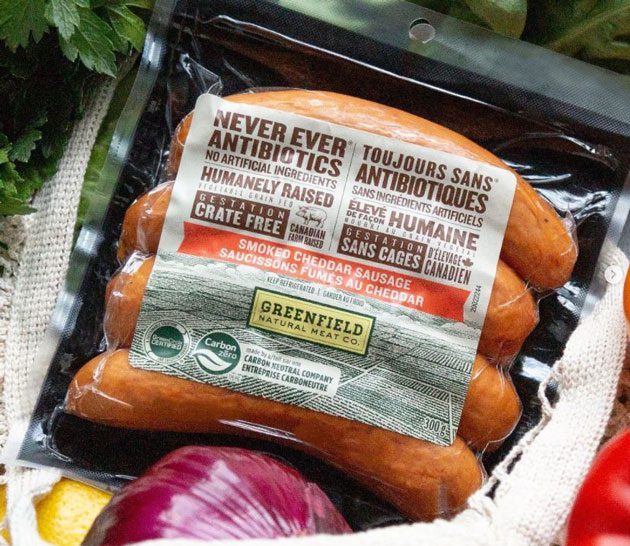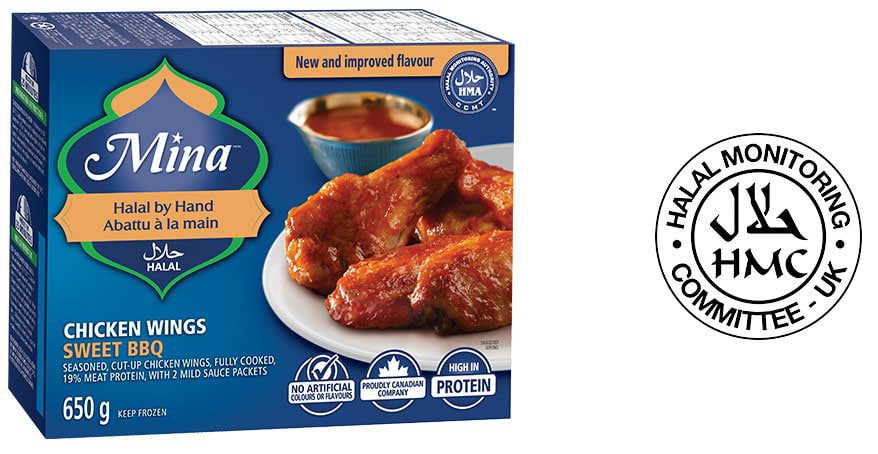 Finest quality Halal food
All of our Mina® brand products are made without artificial colours and flavours. They use the finest quality chicken or beef and are individually blessed and hand slaughtered. We adhere to strict food production requirements certified by the Halal Monitoring Authority.
Plant-based protein
We're transforming our two plant-based brands, Lightlife™ and Field Roast™, to bring our consumers clean, flavour-forward and more sustainable plant-based protein. All of our products are 100% vegan certified and in the process of being 100% Non-GMO Project verified.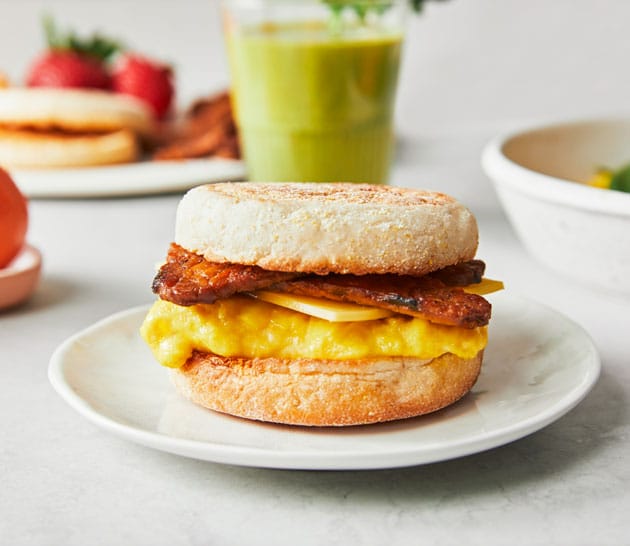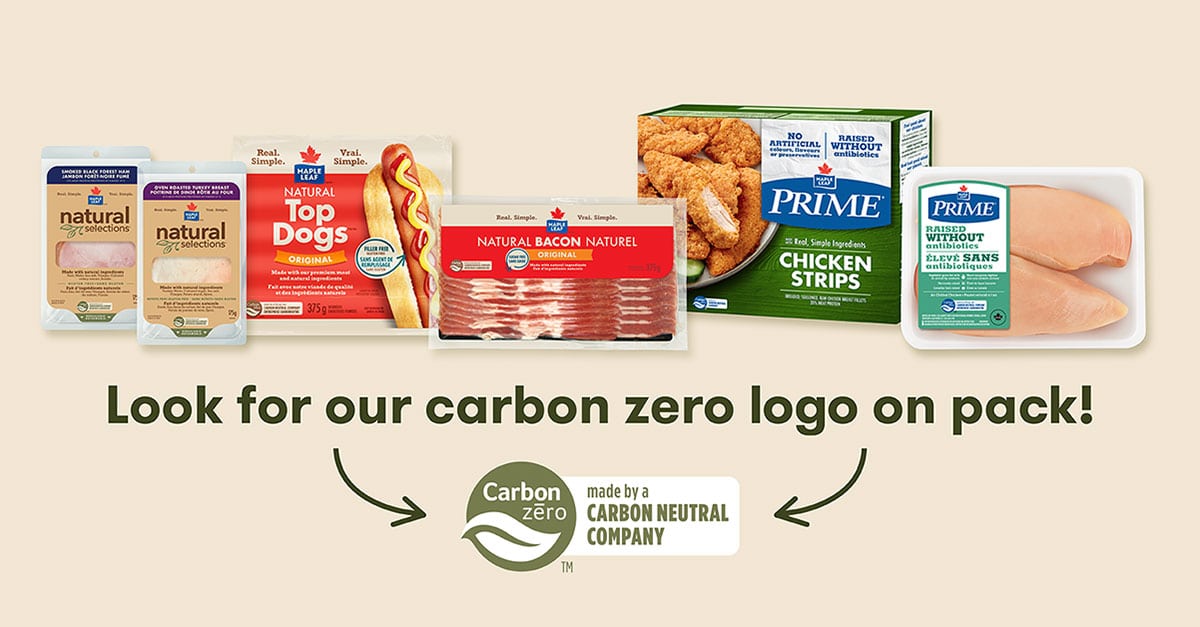 Introducing our inaugural
2022 Integrated Report
Our new Integrated Report builds on nearly a decade of sustainability reporting and presents a more holistic view of our Company. We continue to evolve our reporting process every year to meet changes in the reporting and regulatory landscape and growing demands from our stakeholders.