Leading Plant-Based Brand Invites Consumers to Rediscover One of America's Favorite Foods
CHICAGO – (May 21, 2020) – Calling all food enthusiasts: Field Roast Grain Meat Co™ ("Field Roast"), owned by Greenleaf Foods, SPC, has added Plant-Based Nuggets to its portfolio of frozen plant-based appetizers and entrees. The crispy, bite-size nuggets feature a bold, inspiring taste and expand the brand's frozen portfolio that also includes, Fruffalo Wings and Miniature Corn Dogs.
"Remember the joy that a chicken nugget could bring you as a kid?," said Dan Curtin, president of Greenleaf Foods. "We're bringing that back with an absolutely delicious plant-based nugget that's easy to prepare, flavourful on its own, yet still stands up to dips and sauces. And they're not just for kids—adults are going to crave these, too."
Field Roast Plant-Based Nuggets are breaded to perfection and full of flavour, with a taste and texture comparable to traditional chicken nuggets. Other product highlights include:
Frozen, par-fried plant-based nuggets
Made from whole food ingredients like roasted garlic, wheat and pea protein
14 grams of protein per serving
No GMOs, soy, artificial ingredients or colors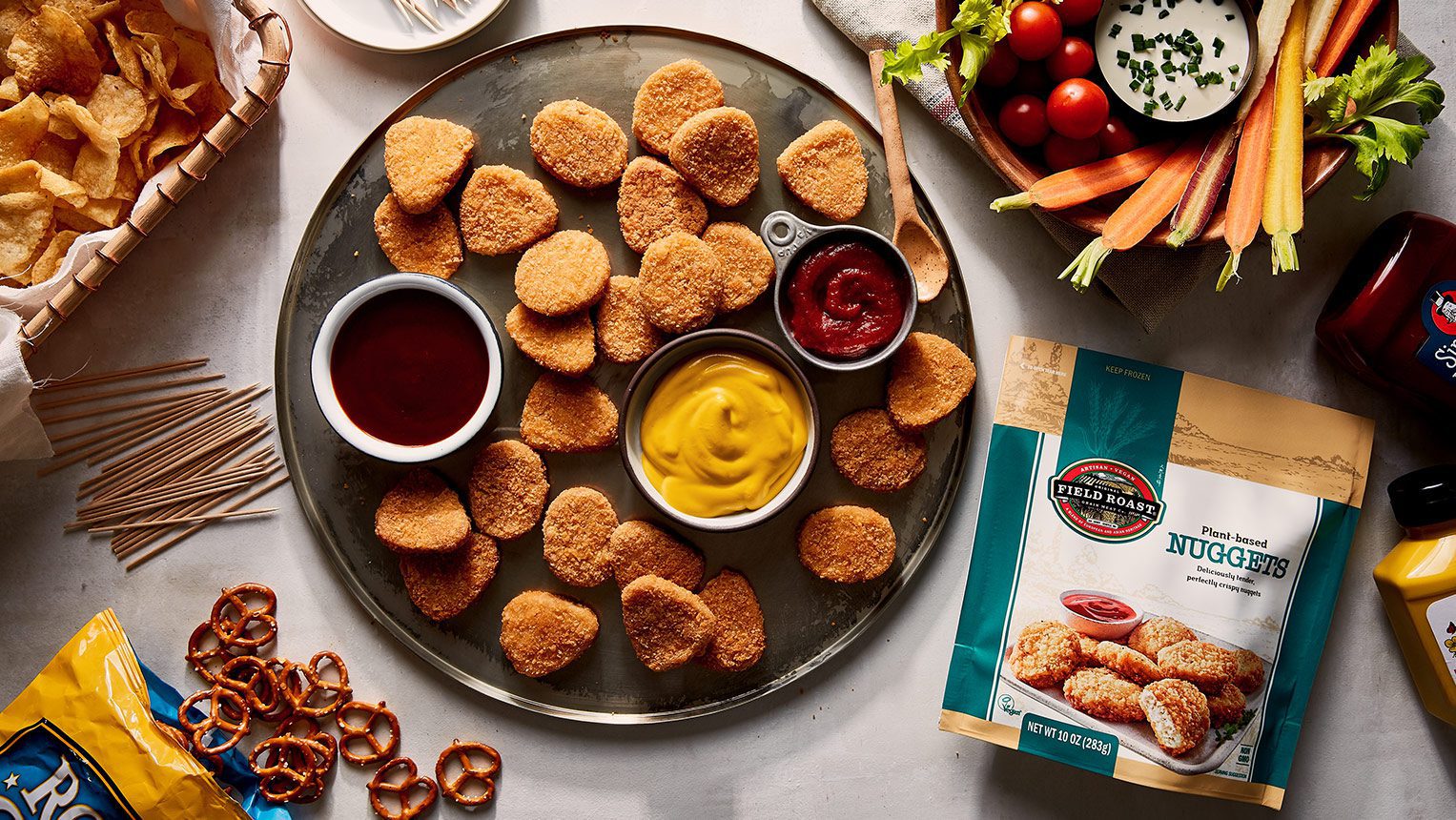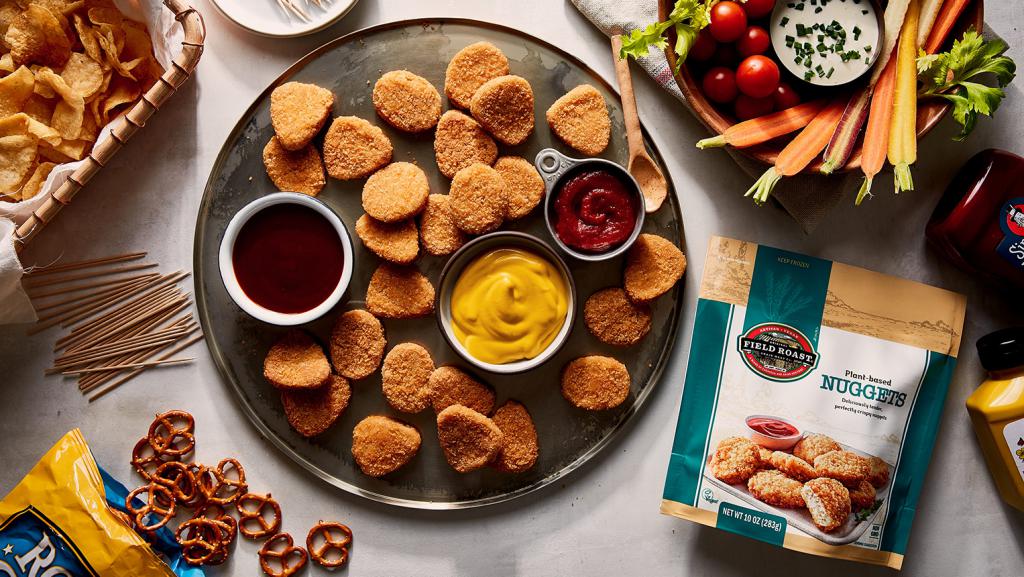 Data shows that Field Roast is outpacing competitors in the frozen plant-based space. According to market research, the brand's Fruffalo Wings and Miniature Corn Dogs are both growing over 490% year-over-year[1].
Field Roast Plant-Based Nuggets are currently available in the frozen aisle at participating Albertson's, Sobey's and Price Chopper locations and are expected to start hitting shelves at more retailers this summer. The product will also be coming to foodservice locations. Visit fieldroast.com/where-to-buy to find a store near you that sells Field Roast products.
The Field Roast brand offers plant-based meats and cheeses that pay homage to regionally-beloved spices and ingredients, incorporating big, bold flavours that create a complex, layered taste experience. The brand makes it its mission to use only the finest quality, all-natural, whole food ingredients such as grains, fresh-cut vegetables, herbs and legumes. All Field Roast products are vegan and do not contain any animal ingredients.
For more information on Field Roast, visit fieldroast.com and follow @FieldRoast on Facebook, Instagram and YouTube.
+++
About Greenleaf Foods, SPC
Greenleaf Foods, SPC, is transforming plant-based protein with a wide array of delicious and innovative products that satisfy consumers interested in adding protein variety to their diets. Our leading brands include Lightlife® ("Lightlife") and Field Roast Grain Meat Co.™ ("Field Roast"). Together, these brands are delighting loyal, longtime fans and enticing new ones who never knew plant-based protein could taste so good. The Lightlife and Field Roast portfolios feature nearly 50 products and represent a leading market position in the refrigerated, plant-based protein category in the U.S. Greenleaf Foods, SPC is a wholly owned, independent
[1] SPINS, Total US Food, 52 WE 12/29/2019