Where we work
Maple Leaf Foods Mississauga, Courtneypark Dr
333 Courtneypark Dr E
Mississauga, ON
L5T 2T6
We make delicious stuffed, battered, and breaded chicken and pork products.
What we make at our Courtneypark Mississauga location
At our Courtneypark plant, we make delicious chicken products – stuffed chicken, battered and breaded chicken. We also make pork and turkey products.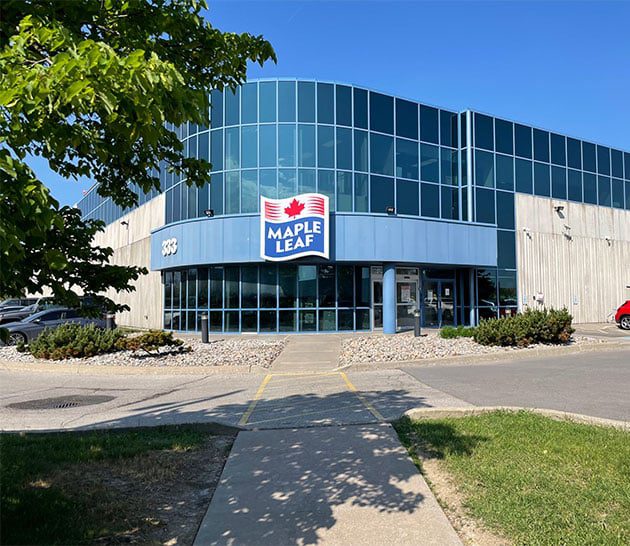 Plant facts
Total # of Team Members: 300+
Size of plant: 110,000 sq ft
Q&A with Courtneypark leadership team
Tell us about your plant and what you produce there?
Schneider Foods took control of the Courtneypark plant in 2001, and was acquired by Maple Leaf in 2004. Here, we produce further processed poultry for Food Service and Retail customers. Our plant employs 265 hourly and 38 salaried team members, and produces 14 million kgs of finished product per year.
What's an interesting fact about your site or operations that people wouldn't know?
We have a fish pond with large Koi Fish in our front lobby that no one forgets after a visit. We produce unique products like Ham + Cheese stuffed chicken.
What makes this a fun place to work and a good community to work in? Does your plant do events or team building?
We make unique products, and every day is different. We also make recognition a priority. At Courtneypark, we have a very diverse culture and encourage multicultural celebrations. Our plant also does several events throughout the year such as BBQ's, Pizza Days, and Appreciation Breakfast.
What are the different teams/departments that work here? What is your location and access like?
Courtneypark has Batter/Breading loading, Packaging, Sanitation, Maintenance Departments, and Shipping/Receiving departments. As for location, we have enough parking around the building for all employees. There is a bus stop within steps of our front door. We are minutes away from Brampton, making a short commute for many of our employees.
What kind of perks does Courtneypark offer? How do you reward and value your employees?
We offer employee sales of our delicious products from time to time. To reward employees, we run programs such as "caught you doing it right" to recognize employees for following procedures consistently or going above and beyond expectations.
What is the process to receive your uniforms and PPE? Is this provided or paid for out of pocket?
Uniforms are provided to maintenance employees; Personal Protective Equipment is provided to all employees.
What does Diversity and Inclusivity look like at Courtneypark?
We have a very diverse team from the production employees to the Senior Leadership Team (SLT).
What does professional growth and development look like at Courtneypark? Do you have a success story?
We have had several promotions from within the team both from the floor to salaried or progression within salaried rolls. We also have several success stories within our leadership team. One example would be that two of our SLT members started as production employees working on the floor. Also, our plant manager started as a leadership trainee and has continued to progress to his current role today.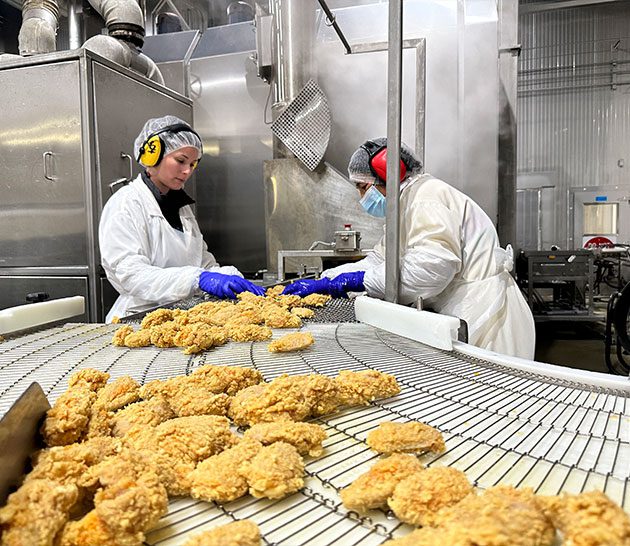 Are you looking for an exciting career in manufacturing? Join us in Mississauga!