Where we work
Maple Leaf Foods London
1577 Wilton Grove Rd,
London, ON
N6M 1M3

Our state-of-the-art poultry processing plant is scheduled to open in 2022.

Coming soon.
Coming soon
A new plant in London, Ontario
Our story
London is the future home of fresh poultry processing
We're building a world-class, state-of-the-art, value-added poultry plant in London, Ontario. The $600 million CAD, 640,000 square foot facility is expected to be completed in 2022.

The plant will incorporate leading edge food safety and animal care technologies to advance our vision to be the most sustainable protein company on earth.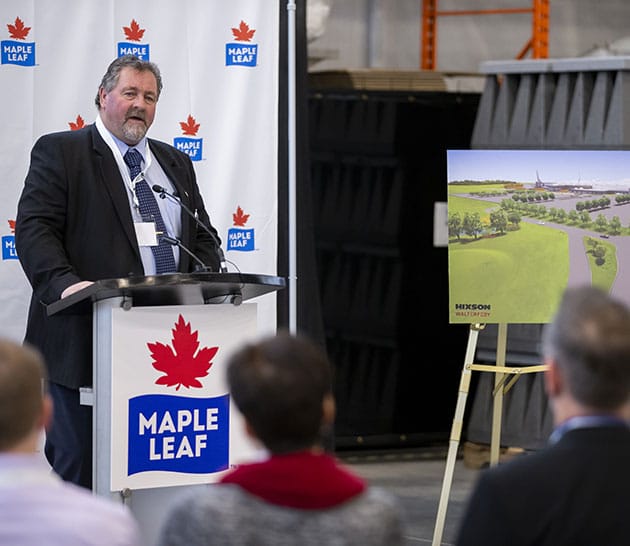 Plant facts
Construction started in the spring of 2019
The new plant will create over 1,400 jobs
Completion target: 2022