Where we work
Maple Leaf Foods London
1577 Wilton Grove Rd,
London, ON
N6M 1M3

Operations in our state-of-the-art poultry processing plant opened in late 2022 and will continue to ramp-up over the next year.
A new plant in London, Ontario
We're eager to be an integral, contributing member of the London community!
Our plant is a next generation poultry plant that puts people first in a modern, safe, inviting and inclusive atmosphere where they can excel in responsibly producing safe, delicious poultry to nourish Canadians.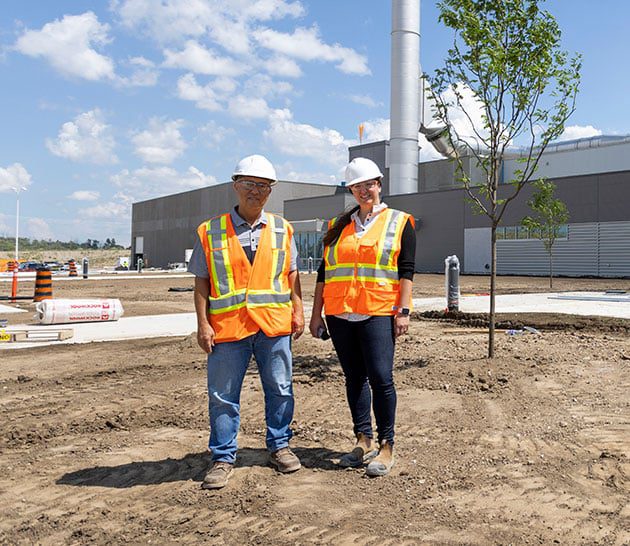 Ramping up
Hiring plan and timeline
We're currently ramping up our recruitment. Our goal is to hire 600 team members by the end of 2022 in areas that include production, engineers, trade, shipping/receiving, and more.
Excellent wages and benefits
Competitive wages
Consistent weekly hours
Training premiums (additional payments when time spent training others)
Production, retention and referral bonuses
Benefits include dental plans, STD and LTD, major medical and life insurance
Retirement savings plan with employer contribution
Employee and family assistance programs, employee resource groups (ERGs)
Recognized mental health program
Opportunities for internal growth; training provided
Free Wifi
Careers can be built here!
London Poultry is set to open later this year, and it's one of the largest and most advanced poultry processing plants in Canada. Check out a sneak peek in the video—we'd love for you to join our team!
Plant facts
Construction started in the spring of 2019
1,600 employees when fully operational
Operations started in late 2022 and will continue to ramp-up over the next year
One of the largest and most advanced food plants in Canada with a wide array of cutting-edge technology to enhance people and food safety, animal care and environmental sustainability
Designed with our people and their health, safety and comfort in mind
Convenient plant site near major highways
24/7 security for safety and control
Multiple plant entrances for easier access to workspaces without walking the entire plant
Ample, secure parking
Separate car and truck entrances
Our story
London is the future home of fresh poultry processing
We're building a world-class, state-of-the-art, value-added poultry plant in London, Ontario. The $722 million CAD, 660,000 square foot facility will be completed in late 2022.

The plant will incorporate leading edge food safety and animal care technologies to advance our vision to be the most sustainable protein company on earth.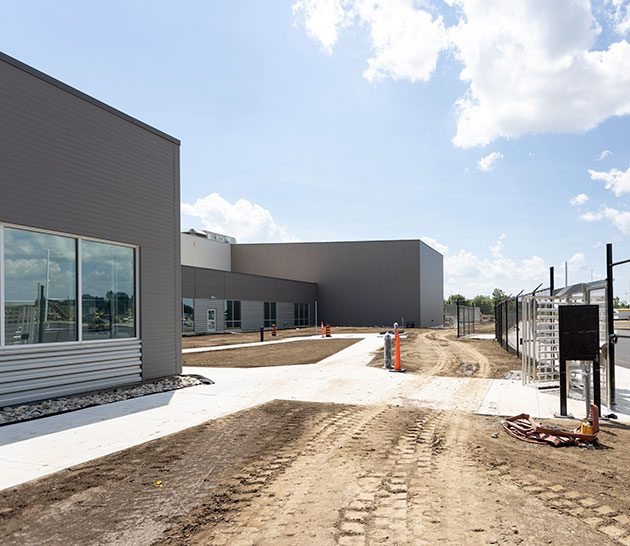 Are you looking for an exciting career in manufacturing? Join us in London!