Where we work
Maple Leaf Foods Guelph
643 Speedvale Ave W,
Guelph, ON
N1K 1E6
We create a variety of lunch and snack kits for children and adults.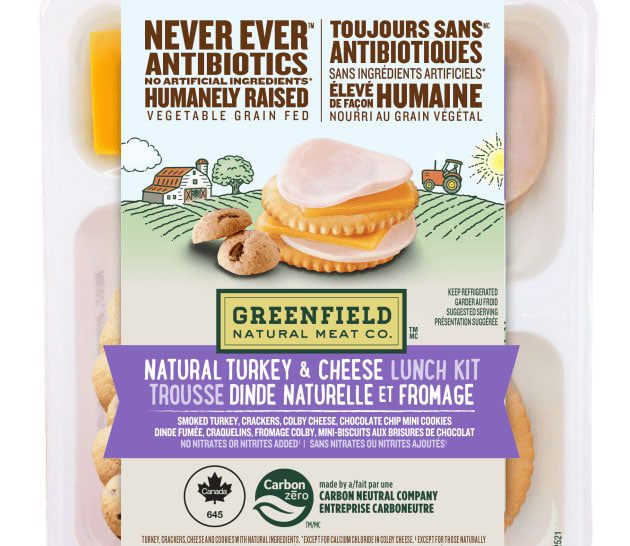 What we make at the Maple Leaf Foods Guelph plant 
At our Speedvale plant, we assemble and package a variety of our lunch and snack kits. Do you enjoy our Lunch Mate™ lunch kits? Or our Greenfield™ lunch kits? Or maybe you've had a chance to savour one of our Schneiders® snack kits?
 
They're all made right here!
Plant facts
Total # of Team Members: 270 Team Members
Size of plant: 58,000 sq ft
We also used to make canned vegetables, pickles and baby food here
Q&A with the Speedvale leadership team
Tell us about your plant and what you produce there?
Our Speedvale manufacturing plant located in Guelph, Ontario opened in 2007 and employs 270 Team Members, with 240 hourly and 30 salary employees. With a production capacity of 5.1 million kgs annually, Speedvale is home of lunch and snack kits for adults and children.
What's an interesting fact about your site or operations that people wouldn't know?
We service one of the most important groups, our children!
Do you have a unique plant tradition or culture?
We have a red carpet that we roll out for special visitors. We invite them to stand on the red carpet to induce themselves to the team.
What makes this a fun place to work and a good community to work in? Does your plant do events or team building?
The people! We have a great team at Speedvale and we try to make our experiences as enjoyable as we can. In our community, there are no other food manufacturing plants in the area.

For team building, we host BBQs and team building social events, and we have a very engaged social committee who have come up with some great ideas for celebrating Mother's Day and Multiculturalism, among more.
What are the different teams/departments that work here? What is your location and access like?
Speedvale's departments include Production, Sanitation, Maintenance, Human Resources, FSQA, Supply Chain, Six Sigma, and Health & Safety. We offer free parking, a bus route, and are close to a highway.
What kind of perks does Speedvale offer? How do you reward and value your employees?
We do employee giveaways as a thank you, and we have a strong recognition program for acknowledging when people go above and beyond. We reward employees through recognition weekly – we invite people to the daily production meeting to recognize them publicly.
What does Diversity and Inclusivity look like at Speedvale?
We have a very diverse leadership team. Our plant team members are mostly female but from a wide variety of backgrounds.
What is the process to receive your uniforms and PPE? Is this provided or paid for out of pocket?
We provide safety shoes, gloves, and smocks. Team Members are encouraged to dress warmly to keep themselves comfortable.
What does professional growth and development look like at Speedvale? Do you have a success story?
We send people to explore other facilities and encourage people to go to the training programs that are offered to help enhance their professional growth and development. As for a success story, Plant Manger Debbie started as a senior supervisor at our Walker Drive plant in Brampton, Ontario and worked her way up to Plant Manager at Port Perry, Ontario. She has now been Plant Manager at Speedvale in Guelph for two years and has started her own version of Ted Talks called "Deb Talks".
Are you looking for an exciting career in manufacturing? Join us in Guelph!