Michael
McCain
Executive Chair, Maple Leaf Foods Inc.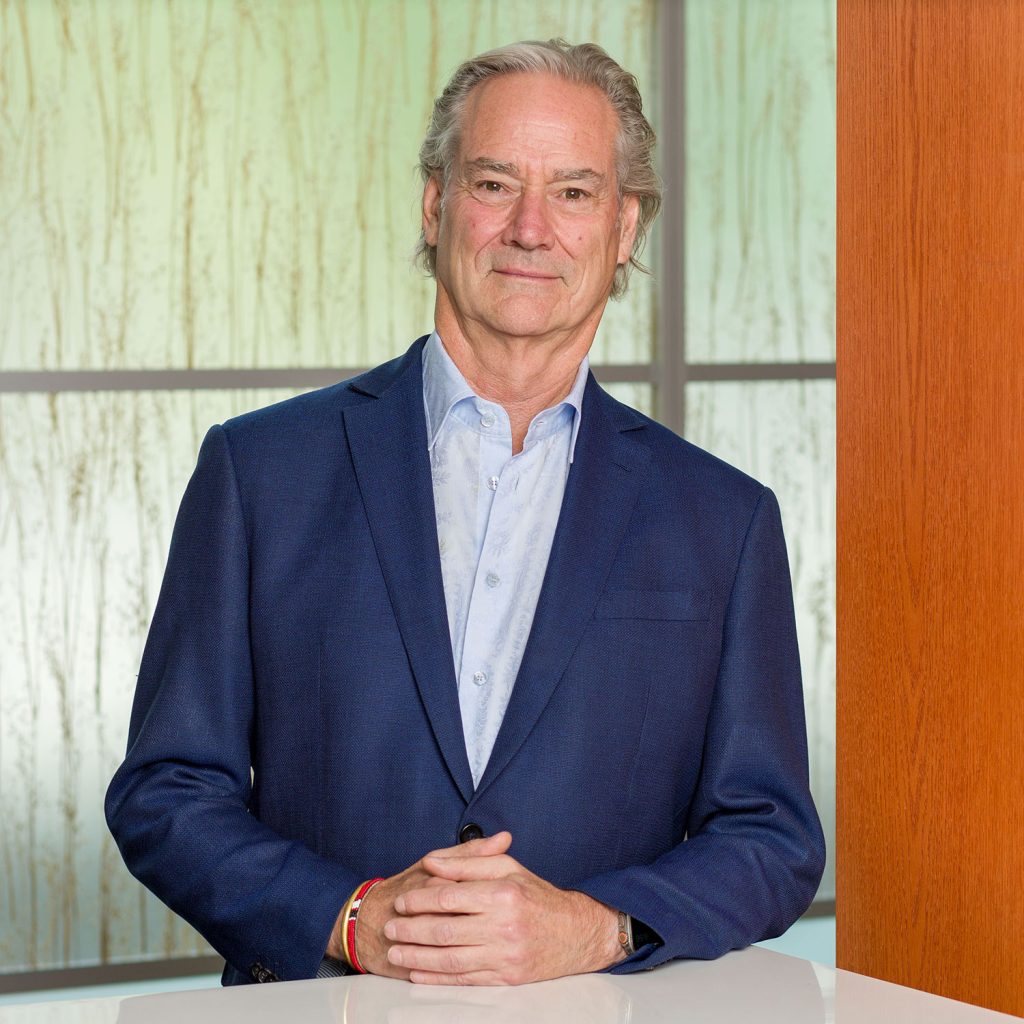 Michael H. McCain is Executive Chair of Maple Leaf Foods, one of Canada's flagship food companies, with annual sales in excess of $4.5 billion and a vision to be the most sustainable protein company on earth.
Michael has devoted his career to the food industry, starting at McCain Foods in the late 1970s, where he held a variety of roles, including President and Chief Executive Officer of McCain Foods USA. He joined Maple Leaf Foods in 1995 and became Chief Executive Officer of the company in 1998, a position he held until May 2023. Michael is a practical visionary who has been instrumental in establishing Maple Leaf Foods as a sustainable, purpose-driven company with world-class assets, iconic market-leading brands, and bold ambition.
Michael is a vocal proponent of stakeholder capitalism, and deeply committed to creating shared value for all stakeholders. Under his leadership, Maple Leaf Foods transformed its business, becoming a focused protein company with an impressive growth trajectory that is grounded in a values-based culture. Michael led the establishment of the Maple Leaf Centre for Food Security, a charitable organization dedicated to addressing systemic causes of food insecurity in Canada through action, advocacy and partnerships, and was the driving force behind Maple Leaf Foods becoming the world's first major carbon-neutral food company in 2019.
In addition to his role as Executive Chair at Maple Leaf Foods, Michael is a Director and Honorary Chair of the Maple Leaf Centre for Food Security, a Director of the Daymark Foundation, and Chair of McCain Capital Inc. He is also a member of the Business Council of Canada, and the Board of Trustees for the Centre for Addiction and Mental Health Foundation.
Born in Florenceville, New Brunswick, Michael attended Mount Allison University and received an Honours Business Administration degree from the University of Western Ontario. He holds honorary degrees from Western University, St Mary's University, Brock University, Carleton University and Guelph University. He is devoted to his children, grandchildren and family, and lives in Toronto.