Sustainability
Our Approach
The protein industry plays an enormous role in nourishing billions of people, but also consumes resources and impacts our planet.
At Maple Leaf Foods, we are continually working toward more sustainable food production and a more sustainable protein industry. We believe the best way to drive change is by creating shared value – delivering value for our Company through addressing the significant environmental and social challenges that we face as a society.
"Never have I been more grateful that Maple Leaf Foods has a robust and mature sustainability program in place focused on Better Food, Better Care, Better Communities and a Better Planet. Together, these sustainability commitments have been like a compass guiding us in our response to 2020's remarkable events, keeping us focused on the vision and values that make us Maple Leaf Foods."
– Michael H. McCain, President and CEO
Read The Full Message
As an essential service, Maple Leaf Foods is focused on protecting the health and well-being of its people, maintaining business continuity and broadening its social outreach. To manage through this unprecedented environment, the Company has taken a number of measures in its business and operating practices that include heightened safety policies and procedures, and close communication and collaboration with public health authorities. The health and safety of our people is paramount while ensuring the security of our food supply.
As the COVID-19 situation evolves, Maple Leaf Foods will continue to adapt and adopt best practices that prioritize the health and safety of its employees and the stability of the food supply. The situation is dynamic and the ultimate duration and magnitude of the impact on the economy, society, the environment and on Maple Leaf Foods' sustainability strategy is still not fully known at this time. These impacts have included delays to some sustainability projects, irregularities in our environmental footprint performance and community engagement activities undertaken. Maple Leaf Foods' purpose and long-term strategy remain unchanged.
Our Purpose
Maple Leaf Foods Inc. (the Company) is a forward-thinking, values-based carbon neutral company with a purpose to "Raise the Good in Food." This purpose defines not just what we do as an organization, but why we do it. We have created a blueprint for our organization that summarizes our business strategy of delivering shared value to consumers, customers, our people, communities and shareholders.
Learn More
Vision and Approach
Our vision to be the most sustainable protein company on earth and our shared value framework have helped define our four sustainability pillars:
Better Food
We are actively addressing the most pressing diet-related health issues we face as a society, including reducing artificial ingredients, antibiotics use and sodium levels, and continually advancing leadership in food safety.
Better Care
We have strong values that deeply define our culture and how we operate. These values extend to how we treat animals we raise or source. Better care for animals is one of our four sustainability priorities, and it reflects our goal to be a leader in animal care.
Better Communities
We value our communities and work collaboratively with organizations to reduce food insecurity in Canada. We value a culture and work environment that keeps people safe, rewards excellence and empowers everyone to learn and contribute their best.
Better Planet
We embrace a sustainable culture that focuses on eliminating waste in any resources we consume – including food, energy, water, packaging and time. We are proud to be a carbon neutral company and the only food company in Canada to adopt science-based targets approved by the Science Based Targets initiative.
Creating Shared Value
Our blueprint has six strategies to create shared value, of which three are addressing the significant environmental and social challenges that we face as a society.
Our Sustainable Meat Principles
The food on our tables strengthens our bodies, our spirits and our bonds with each other. Healthful, soulful food should be a universal good and something we all can have.
We are driven by a conviction that Maple Leaf Foods can raise everyone to a better standard of living and to a better life by raising the good in food, and through our vision to be the most sustainable protein company on earth.
But our food system has drifted from its roots – to nourish, to farm sustainably, to strive for social good, to connect deeply with our consumers.
At Maple Leaf Foods, we believe that we can raise everyone to better living, to a better life, by raising the good in food. To that end, we have developed a set of sustainable meat principles that will help guide and define our future.
Download Our Sustainable Meat Principles
Feedback
Our sustainability website is the main vehicle for reporting on our sustainability performance. We welcome all feedback on our initiatives and progress.
To submit feedback, or to ask a question, please contact us at sustainability@mapleleaf.com.
A Message from Our CEO, Michael McCain
Never have I been more grateful that Maple Leaf Foods has a robust and mature sustainability program in place focused on Better Food, Better Care, Better Communities and Better Planet. Together, these sustainability commitments have been like a compass guiding us in our response to 2020's remarkable events, keeping us focused on the vision and values that make us Maple Leaf Foods.
Building better communities has long been an essential priority for us, whether those communities are outside or within our company. The COVID-19 pandemic made the societal challenge of food insecurity far worse in Canada and around the world, but we knew what to do thanks to our history of engagement through the Maple Leaf Centre for Action on Food Security. Maple Leaf Foods rose to the challenge with increased emergency food support, innovative projects to reduce food insecurity and tireless advocacy of policies and programs intended to create lasting change. We will continue to champion long-term, systemic solutions to this unacceptable societal problem.
For our community within Maple Leaf, we make safe workplaces a priority, and planning and preparing for the possibility of problems is a healthy obsession. That mindset proved critical during the COVID-19 pandemic. When the pandemic hit, we deployed our already-written Pandemic Plan and we refined it over time as we learned more. We rethought how our plants flow, how our employees interact and how we could protect each Team Member. We implemented new protections focused on social distancing, health screening and personal protective equipment. Although our Teams were touched by the COVID-19 pandemic, we continued to operate, and our safety procedures were praised by public health officials.
Producing food took on an even deeper meaning as our disrupted nation needed nourishment. And we provided high quality protein made with simple ingredients that people understand. In 2020, products that bear a "Carbon Zero – Made by a Carbon Neutral Company" logo became available to our consumers to help them choose products that reflect their values.
Despite challenges and distractions brought on by the COVID-19 pandemic, we also remained focused on our commitments to provide better care and to build a better planet. We continued to convert our company-owned sow barns to Advanced Open Sow Housing and achieved 87% conversion in 2020. We are on track to achieve full conversion in 2021. Because we believe so strongly that you manage what you measure, we completed installation of remote video auditing in all hatcheries and processing plants. And we continued to research new and better ways to enhance the care we provide to our animals.
We continued to explore ways to protect and restore the planet through investments in novel technologies like regenerative agriculture, and continued our ongoing efforts to reduce greenhouse gas emissions and our environmental footprint. We celebrated our first anniversary as a carbon neutral company and move forward with our roadmap to achieve our science-based targets.
Consumers are making their voices heard: they want pork, poultry and plant-based protein they can feel good about, no excuses. We are determined to be an exceptional, no excuses company working toward Better Food, Better Care, Better Communities and a Better Planet relentlessly, under the most challenging of circumstances. This is how we will deliver shared value -- and this is how our company will change the world.
Michael H. McCain
President and CEO
Reporting Practices
Report Boundary
Our reporting boundary includes entities over which Maple Leaf Foods has operational control – our processing and manufacturing facilities, distribution facilities and offices (both leased and owned buildings), feed mill operations, pork barns, hatcheries and poultry barns. We have reported on performance indicators (i.e., GRI indicators) for these entities as applicable. In 2020, we restated our GHG emissions back to our baseline year (2018) due to improved availability of data and applied the GHG Protocol's updated emissions factors to our 2020 GHG emissions. We changed our solid waste and landfill diversion methodology and restated our solid waste performance and landfill diversion rate back to our baseline year (2015).
Information Integrity
Maple Leaf Foods' management is responsible for the preparation and integrity of the information reported in our sustainability report. Sources for statistical information referenced that are not related directly to Maple Leaf Foods are either noted or available upon request. If you see a reference about currency, please remember that all financial information is reported in Canadian dollars. We believe this information accurately represents our sustainability initiatives and performance results for the 2020 reporting year (unless otherwise noted).
The reported data in the 2020 Sustainability Report found in these web pages covers the calendar year from January 1, 2020 – December 31, 2020 (unless otherwise noted). Reports from previous years are available in our Downloads section.
Task Force on Climate-Related Financial Disclosures (TCFD)
In 2020, we conducted a physical climate risk assessment and climate scenario analysis, working with an independent third-party consultant, to better understand the climate-related risks and potential impacts to our livestock, assets, supply chain and operations. We understand the importance of disclosing our targets, performance and climate-related risks in a consistent way in line with the recommendations set forth by the TCFD.
To view our implementation of the TCFD recommendations, please refer to page 21 of our Annual Report to Shareholders.
Global Reporting Initiative (GRI) Standards
Our reporting practices follow the current Global Reporting Initiative (GRI) Standards as a reference and reflect the most current data and information we have about our business. We are reporting in accordance with the Core option of the GRI Standards.
To learn more about our GRI performance, please refer to our ESG Index.
Sustainability Accounting Standards Board (SASB)
In 2020, we began reporting against the SASB Standards to communicate financially material, decision-useful information to our stakeholders. We have mapped material SASB standards against relevant GRI standards in a combined ESG Index.
To learn more about our SASB performance, please refer to our ESG Index.
Sustainable Development Goals
Maple Leaf Foods' sustainability strategy is well aligned with the United Nations 17 Sustainable Development Goals (SDGs). The SDGs are an urgent call to action by the United Nations for social, environmental and economic progress globally by 2030. These goals provide a universal and visionary framework for all countries, governments, companies and individuals to proactively address global challenges and implement strategies to improve health and education, reduce inequality, encourage economic growth and tackle climate change.
Given the nature of our business, we have identified the following SDGs that Maple Leaf Foods has the greatest potential to contribute to:
SDG 2: Zero Hunger
SDG 5: Gender Equality
SDG 6: Clean Water and Sanitation
SDG 7: Affordable and Clean Energy
SDG 8: Decent Work and Economic Growth
SDG 9: Industry, Innovation and Infrastructure
SDG 10: Reduced Inequalities
SDG 12: Responsible Consumption and Production
SDG 13: Climate Action
SDG 15: Life on Land
SDG 16: Peace, Justice and Strong Institutions
SDG 17: Partnerships for the Goals
Click here to learn more about how our targets and goals are aligned with these SDGs.
Click here to view SDG Logo Use Guidelines.
External Assurance
In 2020, our external auditor provided limited level assurance over our environmental data and performance.
To learn more, please refer to our Limited Assurance Report.
Materiality
Engaging. Transparent. Purposeful. These three principles shape the way we communicate about sustainability at Maple Leaf Foods.
We seek to understand our stakeholders' opinions and needs through open dialogue and inclusiveness, which helps guide how we report on our sustainability initiatives each year.
Materiality and Stakeholder Inclusiveness
We place tremendous value on having an open dialogue about sustainability with Maple Leaf Foods stakeholders, including our employees, consumers, customers, shareholders, investors, suppliers, lenders, government, and non-governmental and non-profit organizations. We engage with many of these stakeholders on sustainability matters on a regular basis and formally on an annual basis.
We compiled a comprehensive list of topics based on findings from consultations and surveys with employees, customer interviews, ongoing internal sustainability initiatives, competitive benchmark reports and discussions with key internal leaders who are in contact with our external stakeholders.
This list of topics helps guide our annual sustainability reporting.
*Materiality matrix updated in 2018
Governance
Our governance approach to sustainability provides a strong foundation, including strategic oversight, visibility, accountability and resources to support our purpose and vision to be the most sustainable protein company on earth. Finding the balance between what is good for our environment and society and what is best for our growth, and then focusing on opportunities that deliver both, are at the heart of our management processes and disciplines.
We communicate our sustainability initiatives and performance on a regular basis. Highlights of our internal and external communication include:
Monthly reporting to the Senior Leadership Team
Quarterly reporting to the CEO, COO and CFO
Reporting (three times per year) to the Safety & Sustainability Committee of the Maple Leaf Foods Board
Ongoing customer and stakeholder meetings and communications
Ongoing intranet and social media channel updates
Annual sustainability report and website update
The Company's Senior Leadership Team is directly involved in developing, approving and updating the organization's purpose, values, mission, strategies, policies, and goals related to economic, environmental and social topics. The Safety and Sustainability Committee of our Board of Directors provides oversight for sustainability-related strategies, performance and reporting. The Company's Senior Leadership Team and Disclosure Committee approve the organization's sustainability report and ensure that all material topics are covered.
Collaboration
We strive to take an active role in supporting continuous improvement by contributing our resources and/or knowledge to a broad range of organizations. These organizations include:
Canadian Meat Council*
National Farm Animal Care Council (NFACC)
North American Meat Institute (NAMI)*
Business Advocacy and Collaboration
Brandon Chamber of Commerce
Business Council of Canada (formerly Canadian Council of Chief Executives)*
Canadian Association of Importers and Exporters Inc. (I.E. Canada)
Canadian Manufacturers and Exporters Association
Employers Advocacy Council (EAC)
Grocers & Manufacturers Collaborative (GMC)*
Manitoba Chambers of Commerce
Manitoba Industrial Power Users Group (MIPUG)
Ontario Chamber of Commerce
Plant Engineering and Maintenance Association of Canada (PEMAC)
Alberta Food Processors Association
Conseil de la Transformation Alimentaire du Québec (CTAQ)
Food and Beverage Canada
Food & Beverage Ontario*
Plant-Based Foods Association (U.S.)
Plant-Based Foods of Canada
Food Services and Grocery Retailing
Canadian Federation of Independent Grocers
Restaurants Canada
Health/Nutrition/Food Safety/Food Security
Agri-Subcommittee on Food Safety (ASFS)
American Meat Science Association (AMSA)*
Canadian Meat Science Association (CMSA)
Food Allergy Research and Resource Program (FARRP)
Food Secure Canada
Institute of Food Technologists (IFT)
International Association for Food Protection (IAFP)
Ontario Food Protection Association
Association of Canadian Advertisers
Canadian Centre for Food Integrity (CCFI)*
Canadian Food Innovators (CFI)*
Food Processing Human Resources Council*
GS1 Canada*
Next Generation Manufacturing Canada Supercluster
Protein Industries Canada
Research Chefs Association
Packaging Consortium*
Stewardship Ontario*
Canada Plastics Pact*
Ag and Food Exchange
21st Century Pork Club (Canadian and U.S. clubs)
Canada Pork International*
Canadian Pork Council
Canadian Swine Research & Development Cluster (CDPQ)*
Manitoba Pork Council*
Swine Innovation Pork
Alberta Hatchery Association
Association of Ontario Chicken Processors*
Canadian Hatching Egg Producers*
Canadian Poultry and Egg Processors Council*
Chicken Farmers of Canada*
Further Poultry Processors Association of Canada*
IPWA/U.S. Roundtable for Sustainable Poultry and Eggs (Poultry & Egg Sustainability and Welfare Foundation)
National Chicken Council (NCC)*
Ontario Association of Poultry Practitioners (OAPP)
Ontario Broiler Hatching Egg and Chick Commission*
Ontario Hatcheries Association*
Ontario Turkey Processors Association
Poultry Industry Council
Poultry Research Council
Turkey Farmers of Canada
Transportation and Logistics
Private Motor Truck Council of Canada*
Smart Commute Ontario
Agriculture and Agri-food Canada - Sustainability Thematic Table
Canadian Business for Social Responsibility/EXCEL Partnership
Canadian Roundtable for Sustainable Crops
Partners in Project Green – Toronto Regional Conservation Authority
Roundtable for Sustainable Palm Oil
World Business Council for Sustainable Development
* Maple Leaf Foods holds a Board, Chair or Advisory position.
Profiling Our Partnerships
Food Allergy Canada (FAC)
Working together, Food Allergy Canada (FAC), Université Laval and Maple Leaf Foods continue to lead a project on "Creating Food Safety Practices for Allergen Risk Management & Precautionary Allergen Labeling." The goals of the project are to develop common allergen management guidelines using a risk-based approach, guidance on the application of precautionary allergen labeling (PAL) and a broader understanding on the use of food allergen thresholds as a component of an overall allergen risk management plan. PAL is currently at the discretion of the manufacturer, is voluntary and is not regulated by Health Canada. Additionally, there are no specific Canadian allergen management guidelines used consistently across the food industry. Ultimately, by applying results of the research, allergenic consumers will have greater confidence in how PAL is applied by manufacturers, and PAL will be considered a meaningful tool to protect against potential allergen risks.
In 2020, funding under the Agri-Assurance Contribution Agreement was successfully obtained, and a 2021-2022 project plan was detailed with activities to support Allergen Guideline Development and review the Allergen Threshold Landscape.
To learn more, visit Food Allergy Canada.
Plant-Based Foods of Canada
Plant-Based Foods of Canada (PBFC) is a division of Food & Consumer Products of Canada (FCPC). The members of PBFC, including the Greenleaf Foods subsidiary of Maple Leaf Foods, provide choice for Canadian consumers as they look to include more plant-based protein options in their diets. PBFC works to educate consumers, government and industry partners about the nutritional and sustainability benefits of plant-based foods, consistent with the goals of Canada's Food Guide. Maple Leaf is supporting the organization's advocacy to modernize Health Canada's standards and labeling requirements for meat alternatives, and advance consumer research and certification of plant-based foods. PBFC recently completed research on how best to merchandise plant-based foods through consistent store placement, helping both vegetarians/vegans and "flexitarians" find their preferred food items.
On December 3, 2020, Health Canada updated the protein quality methodology to allow the use of corrected chemical index of protein digestibility (PDCAAS) in addition to the protein efficiency coefficient (CEP).
To learn more, visit Plant-Based Foods of Canada.
Canada Plastics Pact (CPP)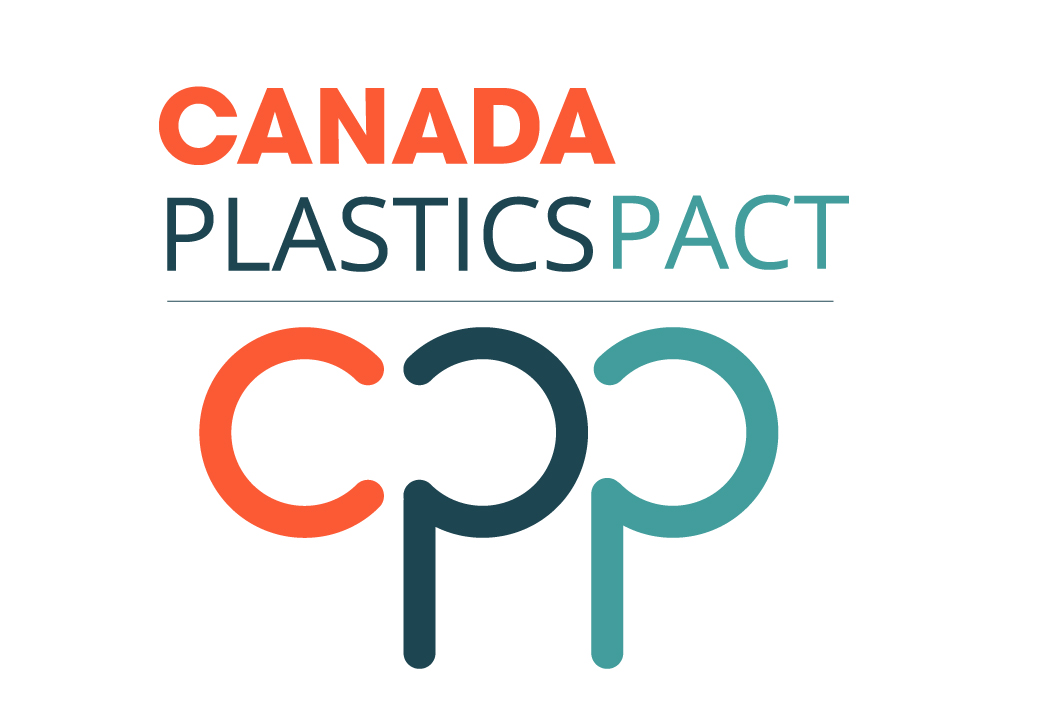 Maple Leaf Foods was a founding member of the Canada Plastics Pact (CPP). The CPP is a platform for multi-stakeholder collaboration and industry-led innovation that unites leaders in Canada's plastics value chain behind a common vision and ambitious goals to address plastic packaging waste at the source. More than 40 leading Canadian businesses, NGOs and public sector partners have signed onto the CPP. They will be working to collectively achieve four clear, actionable targets by 2025. Maple Leaf Foods, together with the CPP partners, hope to fundamentally change the way Canadians use and reuse plastic, while securing a resilient economy that flourishes within nature's limits. The immediate next step for the CPP to achieve its goals by 2025 is to develop a roadmap for action. To be fully transparent and ensure measurable action, a CPP progress report will be made publicly available each year.
To learn more, visit Plastics Pact.
World Wildlife Fund (WWF)
Forests, wetlands, grasslands and soils store vital amounts of carbon and provide important habitat for wildlife. We're working with WWF-Canada and the Remote Sensing Lab at McMaster University to create the first-ever map that will show how much carbon is stored in landscapes across Canada. By effectively stewarding and protecting these carbon-dense areas, we can prevent that carbon from entering the atmosphere where it would make the effects of climate change even worse. Ultimately, this work will help us determine how Canada's natural features can help reduce carbon emissions to meet international and national targets.
Watch Mapping Canada's Carbon Stocks to learn more.
Open Letter to Canadian Companies to Take Meaningful Climate Action
In 2020, Maple Leaf Foods, CN and Celestica Inc. signed an Open Letter to demonstrate their collective commitment to four strategic actions, aligned with the Paris Climate Accord, to protect the environment and ensure a sustainable, equitable and healthy future for all Canadians. These strategic actions are reducing carbon emissions, setting science-based targets, resource stewardship and sustainability reporting. The three companies urged other Canadian businesses to join in ensuring a healthy future for all Canadians, and our planet, by supporting the Open Letter and joining the fight against climate change. The signatories will continue to explore opportunities for collective commitment and action.
To learn more, visit Maple Leaf Foods blog.