Materiality and
Reporting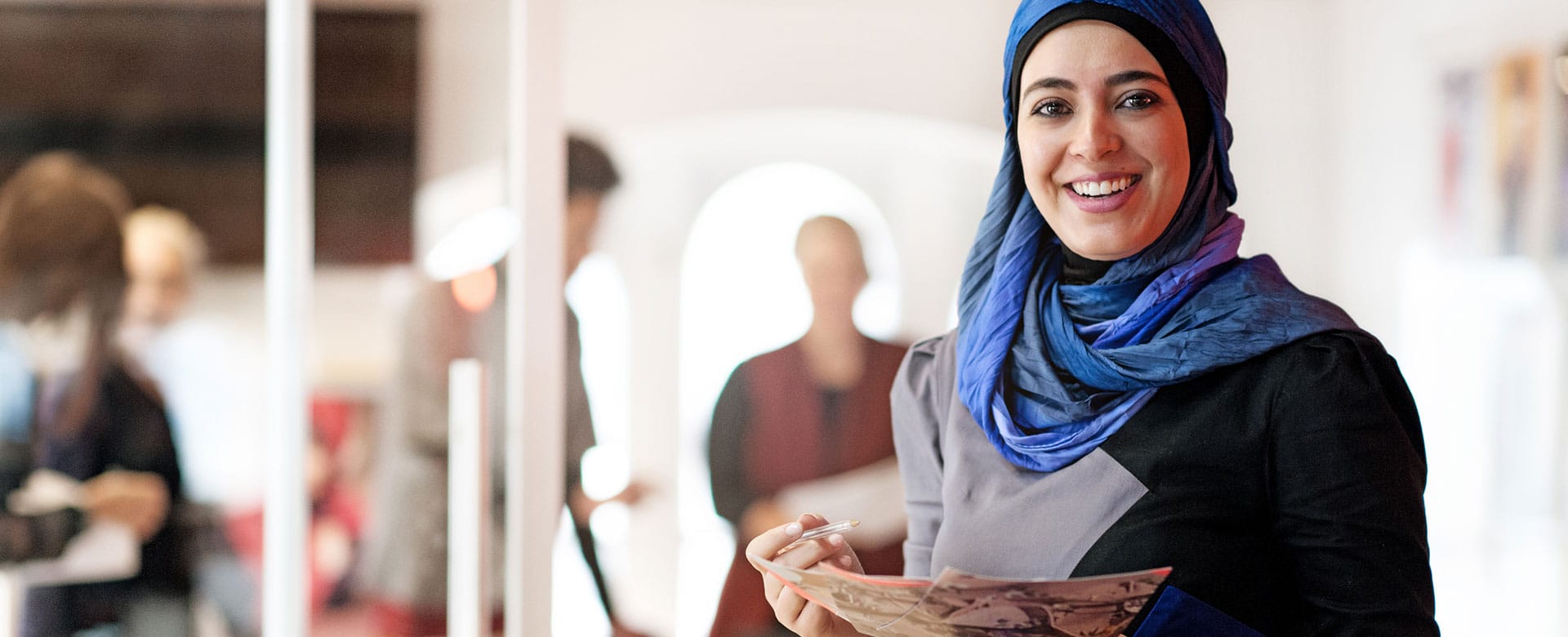 Maple Leaf Foods strives to be engaging, transparent and purposeful in our communication about sustainability and we constantly work to
elevate
our reporting in line with industry best practices and topics that are most important to our Company.
Materiality and Stakeholder Inclusiveness
We place tremendous value on open dialogue about sustainability with Maple Leaf Foods stakeholders, including our employees, consumers, customers, shareholders, investors, suppliers, lenders, government, and non-governmental and non-profit organizations. We engage with many of these stakeholders on sustainability matters on a regular basis and formally on an annual basis.

We compiled a comprehensive list of topics based on findings from consultations and surveys with employees, customer interviews, ongoing internal sustainability initiatives, competitive benchmark reports and discussions with key internal leaders who are in contact with our external stakeholders.

We plan to conduct a refreshed materiality assessment in 2022.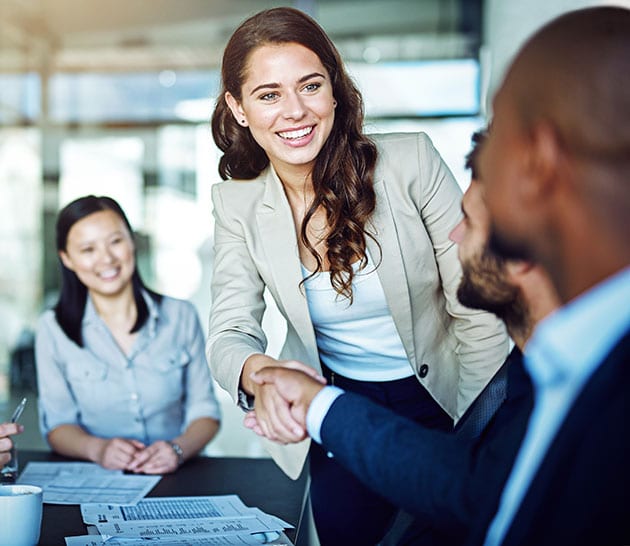 This list of topics in the below materiality matrix helps guide our annual sustainability reporting: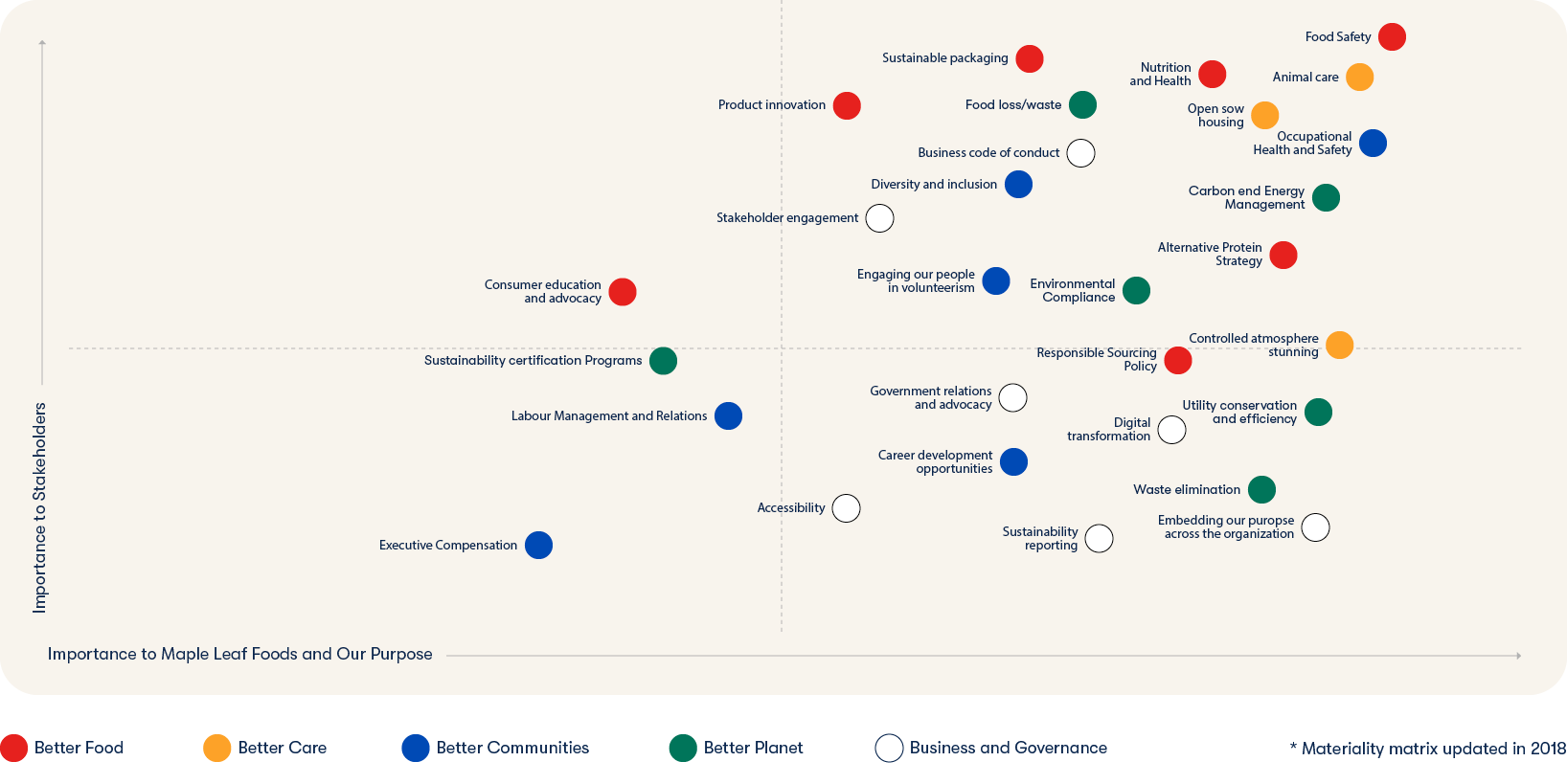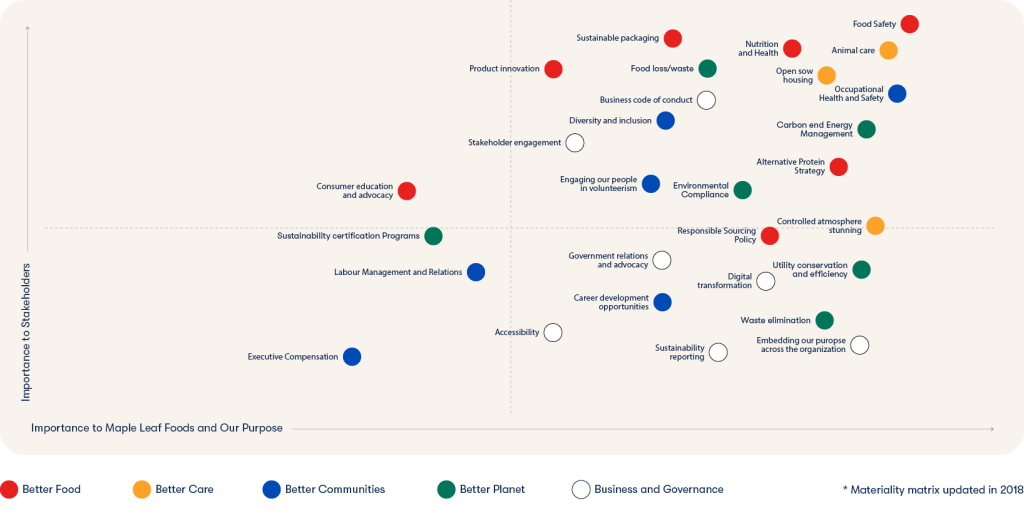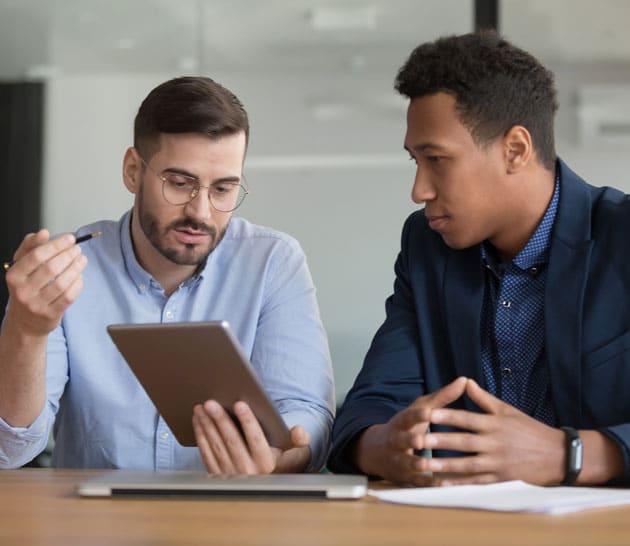 Report Boundary
Our reporting boundary includes entities over which Maple Leaf Foods has operational control – our processing and manufacturing facilities, distribution facilities and offices (both leased and owned buildings), feed mill operations, pork barns, hatcheries and poultry barns. We have reported on performance indicators (i.e., GRI and SASB indicators) for these entities as applicable. In alignment with the GHG Protocol, we continue to refine our emission calculations every year due to improved availability of data or methodology and restate our GHG emissions back to our baseline year (2018).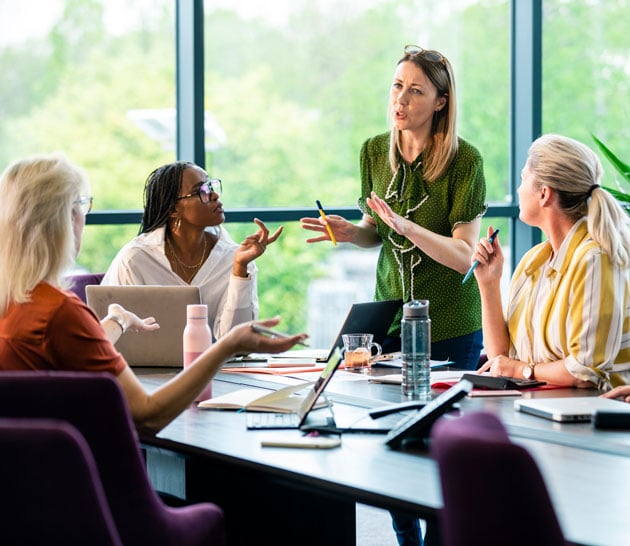 Information Integrity
Maple Leaf Foods' management is responsible for the preparation and integrity of the information reported in our sustainability report. Sources for statistical information referenced that are not related directly to Maple Leaf Foods are either noted or available upon request. All references about currency or financial information are reported in Canadian dollars. We believe this information accurately represents our sustainability initiatives and performance results for the 2021 reporting year (unless otherwise noted).

The reported data in the 2021 Sustainability Report found in these web pages covers the calendar year from January 1, 2021 – December 31, 2021 (unless otherwise noted). Reports from previous years are available in our Downloads section.
Sustainability Reporting Frameworks
We report to the following frameworks and standards:
Global Reporting Initiative (GRI)
Sustainability Accounting Standards Board (SASB)
Sustainable Development Goals (SDGs)
Carbon Disclosure Project (CDP)
Taskforce on Climate-related Financial Disclosures (TCFD)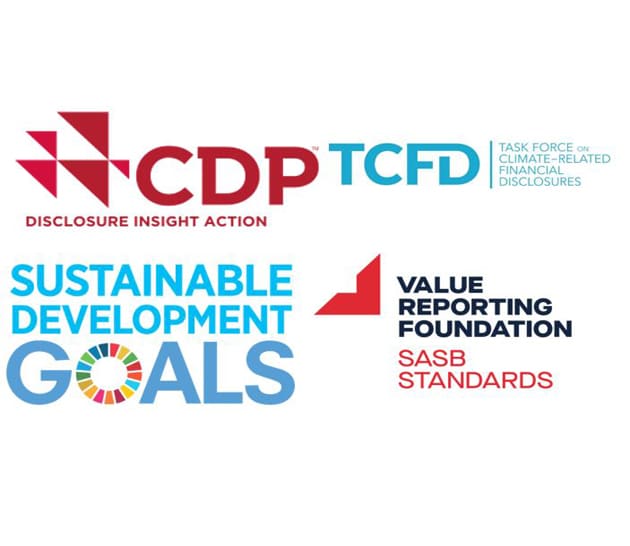 Sustainability Report
Learn more about our sustainability performance in our 2021 Sustainability Report.