Corporate and Sustainability
Governance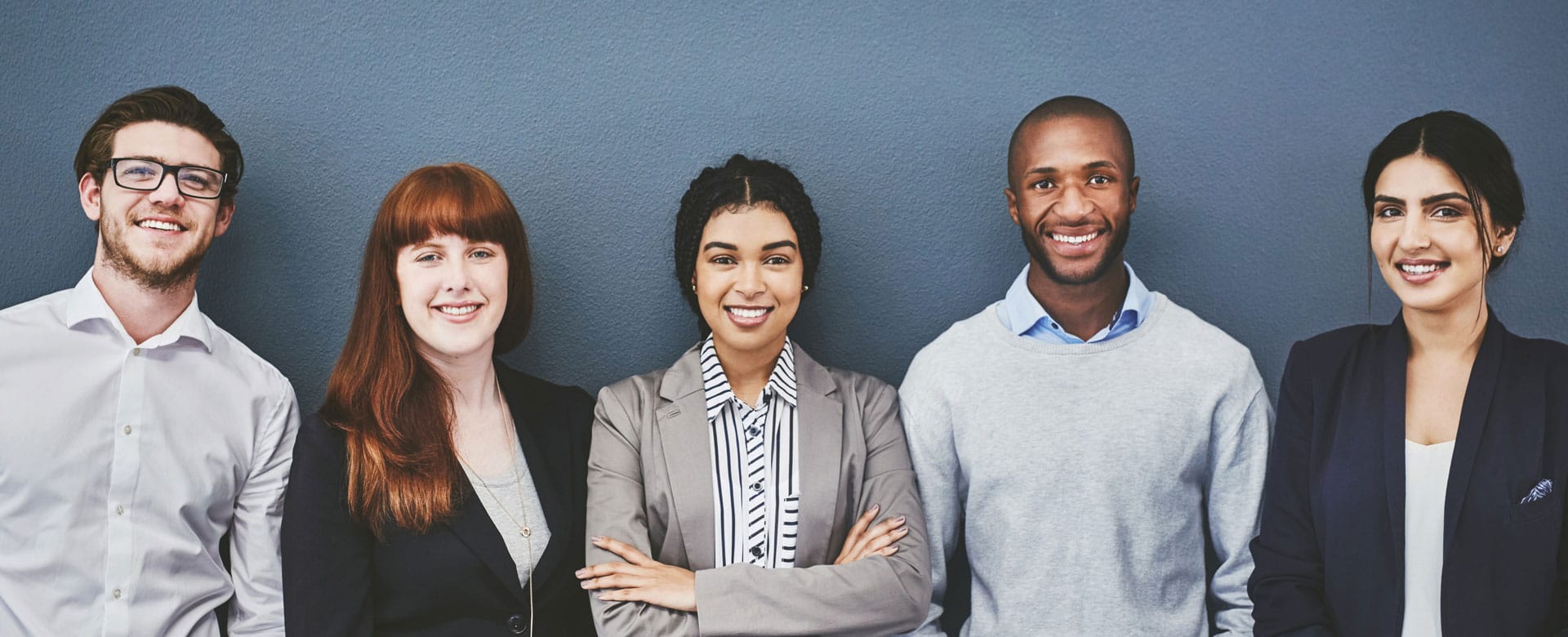 Maple Leaf Foods' strong and effective corporate governance helps to
cultivate

a company culture of integrity and increases the accountability of all individuals and teams within the company.
Corporate Governance
Corporate governance is reinforced at all levels of the Company. The Board of Directors and management are committed to maintaining a high standard of corporate governance to earn the trust of our shareholders and other stakeholders consistently.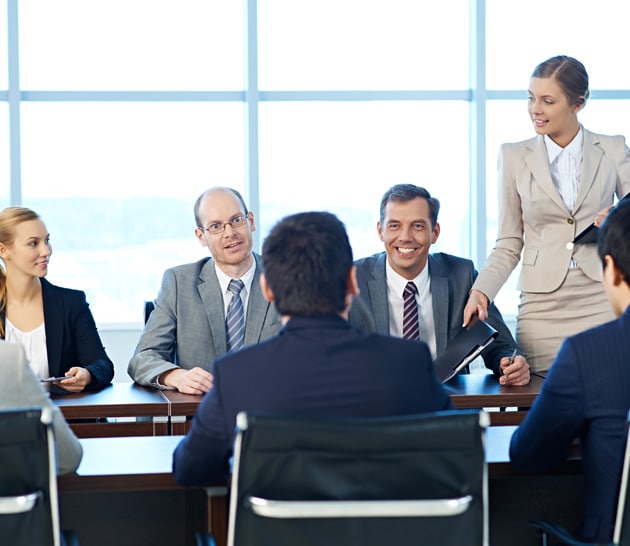 Board of Directors
Our Board has ten members, eight of whom are independent of the Company and management under the securities laws. Our independent directors are very experienced, high-calibre business leaders with diverse, relevant skills and competencies.

The Board has a formal mandate setting out its responsibilities in the stewardship of the Company that includes the Board's responsibilities for the appointment and development of management, strategic planning, monitoring of financial performance, financial reporting, risk management and oversight of the Corporation's policies and procedures, communications and reporting, and compliance.
Sustainability Governance
Our governance approach to sustainability provides a strong foundation, including strategic oversight, visibility, accountability and resources to support our purpose and vision to be the most sustainable protein company on earth. Finding the balance between what is good for our environment and society and what is best for our growth, and then focusing on opportunities that deliver both, are at the heart of our management processes and disciplines.

The Company's Senior Leadership Team is directly involved in developing, approving and updating the organization's purpose, values, mission, strategies, policies, and goals related to economic, environmental and social topics. The Safety and Sustainability Committee of our Board of Directors provides oversight for sustainability-related strategies, performance and reporting. The Company's Senior Leadership Team and Disclosure Committee approve the organization's sustainability report and ensure that all material topics are covered.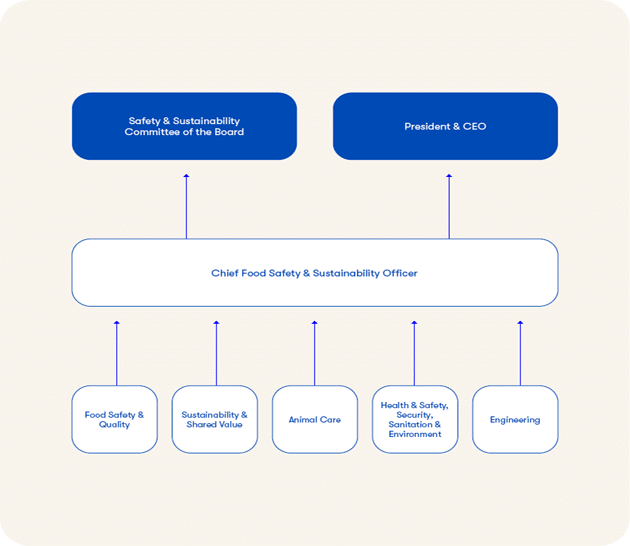 Sustainability Report
Learn more about our sustainability performance in our 2021 Sustainability Report.