Partnerships and
Collaboration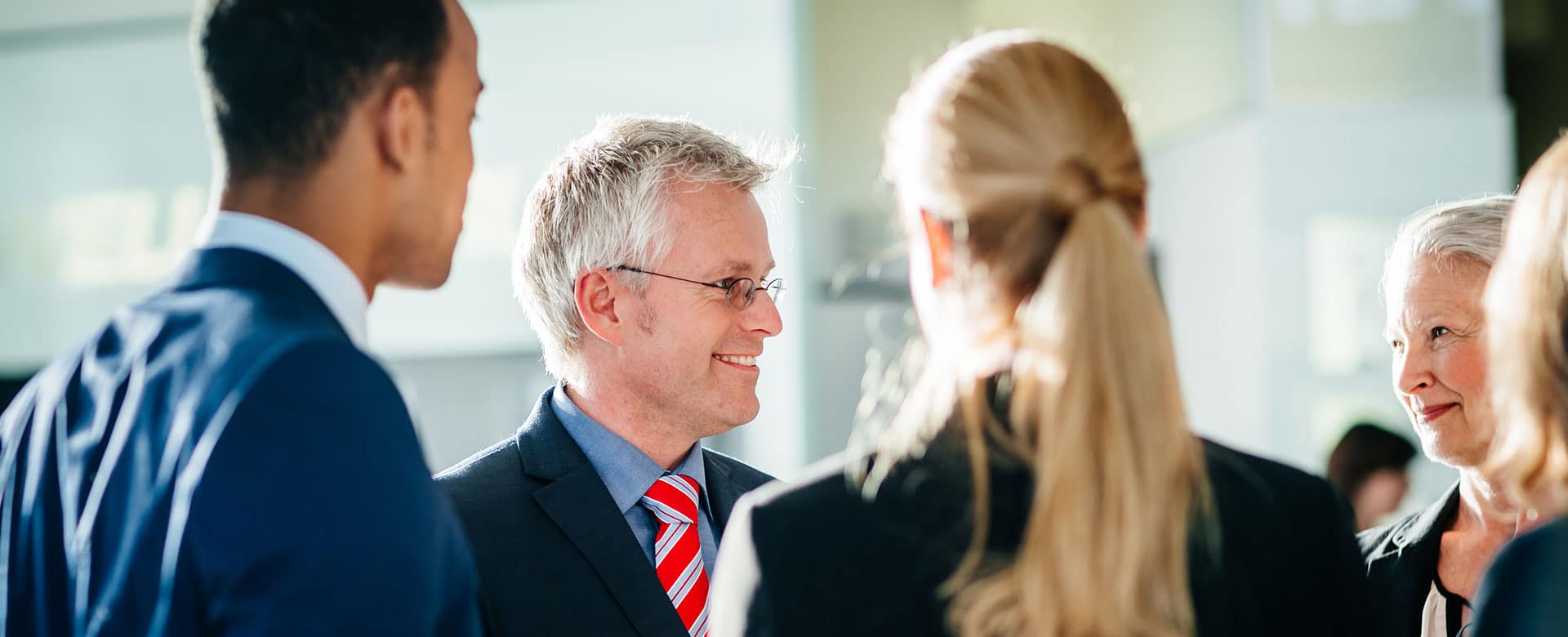 We strive to take an active role in supporting continuous improvement by
contributing
our resources and knowledge to a broad range of organizations.
The organizations that we support and work with, include:
Meat and Livestock
– Canadian Meat Council*
– National Farm Animal Care Council (NFACC)
– North American Meat Institute (NAMI)*
– Responsible Meat Initiative (ReMI)* – through the World Business Council for Sustainable Development
Business Advocacy and Collaboration
– Brandon Chamber of Commerce
– Business Council of Canada (formerly Canadian Council of Chief Executives)*
– Canadian Association of Importers and Exporters Inc. (I.E. Canada)
– Canadian Manufacturers and Exporters Association
– Employers Advocacy Council (EAC)
– Manitoba Chambers of Commerce
– Manitoba Industrial Power Users Group (MIPUG)
– Ontario Chamber of Commerce
– Plant Engineering and Maintenance Association of Canada (PEMAC)
Food Processing
– Alberta Food Processors Association
– Conseil de la Transformation Alimentaire du Québec (CTAQ)
– Food and Beverage Canada
– Food & Beverage Ontario*
– Plant-Based Foods Association (U.S.)
– Plant-Based Foods of Canada
Food Services and Retailing
– Canadian Federation of Independent Grocers
– Restaurants Canada
Health/Nutrition/Food Safety/Food Security
– Agri-Subcommittee on Food Safety (ASFS)
– American Meat Science Association (AMSA)*
– Canadian Meat Science Association (CMSA)
– Food Allergy Research and Resource Program (FARRP)
– Food Secure Canada
– Institute of Food Technologists (IFT)
– International Association for Food Protection (IAFP)
– Ontario Food Protection Association
Marketing and Innovation
– Association of Canadian Advertisers
– Canadian Centre for Food Integrity (CCFI)*
– Canadian Food Innovators (CFI)*
– Food Processing Human Resources Council*
– GS1 Canada*
– Next Generation Manufacturing Canada Supercluster
– Protein Industries Canada
– Research Chefs Association
Packaging
– Packaging Consortium*
– Circular Materials*
– Canada Plastics Pact*
Pork Industry
– Ag and Food Exchange
– 21st Century Pork Club (Canadian and U.S. clubs)
– Canada Pork International*
– Canadian Pork Council
– Canadian Swine Research & Development Cluster (CDPQ)*
– Manitoba Pork Council*
– Pork Value Chain Roundtable
– Swine Innovation Pork
Poultry Industry
– Alberta Hatchery Association
– Association of Ontario Chicken Processors*
– Canadian Hatching Egg Producers*
– Canadian Poultry and Egg Processors Council*
– Chicken Farmers of Canada*
– Further Poultry Processors Association of Canada*
– IPWA/U.S. Roundtable for Sustainable Poultry and Eggs (Poultry & Egg Sustainability and Welfare Foundation)
– National Chicken Council (NCC)*
– Ontario Association of Poultry Practitioners (OAPP)
– Ontario Broiler Hatching Egg and Chick Commission*
– Ontario Hatcheries Association*
– Ontario Turkey Processors Association
– Poultry Industry Council
– Poultry Research Council
– Turkey Farmers of Canada
Transportation and Logistics
– Private Motor Truck Council of Canada*
Sustainability
– Agriculture and Agri-food Canada – Sustainability Thematic Table
– Canada Green Building Council (CaGBC)
– Canadian Business for Social Responsibility (CBSR)
– Canadian Roundtable for Sustainable Crops
– Circular Economy Innovation Launchpad (COIL) – Our Food Future
– The Manitoba Protein Advantage (MPA) *
– Partners in Project Green – Toronto Regional Conservation Authority
– Roundtable for Sustainable Palm Oil
– Shared Value Initiative
– World Business Council for Sustainable Development
*Maple Leaf Foods holds a Board, Chair or Advisory position.
Profiling our Partnerships
World Wildlife Fund
Forests, wetlands, grasslands and soils store vital amounts of carbon and provide important habitat for wildlife. In 2021, we supported WWF-Canada and the Remote Sensing Lab at McMaster University to create the first-ever map that will show how much carbon is stored in landscapes across Canada. By effectively stewarding and protecting these carbon-dense areas, we can prevent that carbon from entering the atmosphere where it would make the effects of climate change even worse. Ultimately, this work will help us determine how Canada's natural features can help reduce carbon emissions to meet international and national targets.
Food Allergy Canada (FAC)
Working together, Food Allergy Canada (FAC), Université Laval and Maple Leaf Foods continue to lead a project on "Creating Food Safety Practices for Allergen Risk Management & Precautionary Allergen Labelling." The goals of the project are to develop common allergen management guidelines using a risk-based approach, guidance on the application of precautionary allergen labelling (PAL) and a broader understanding on the use of food allergen thresholds as a component of an overall allergen risk management plan. PAL is currently at the discretion of the manufacturer, is voluntary and is not regulated by Health Canada. Additionally, there are no specific Canadian allergen management guidelines used consistently across the food industry. Ultimately, by applying results of the research, allergenic consumers will have greater confidence in how PAL is applied by manufacturers, and PAL will be considered a meaningful tool to protect against potential allergen risks.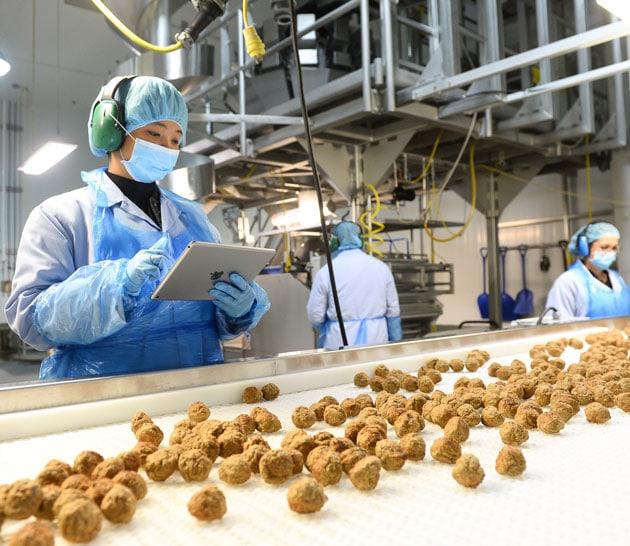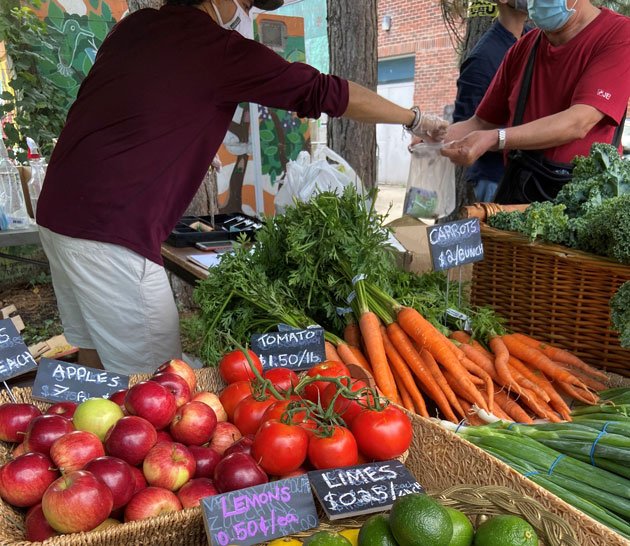 Plant-based Foods of Canada
Plant-Based Foods of Canada (PBFC) is a division of Food & Consumer Products of Canada (FCPC). The members of PBFC, including the Greenleaf Foods subsidiary of Maple Leaf Foods, provide choice for Canadian consumers as they look to include more plant-based protein options in their diets. PBFC works to educate consumers, government and industry partners about the nutritional and sustainability benefits of plant-based foods, consistent with the goals of Canada's Food Guide. Maple Leaf Foods is supporting the organization's advocacy to modernize Health Canada's standards and labelling requirements for meat alternatives, and advance consumer research and certification of plant-based foods.

In December 2020 CFIA closed the Consultation on the Proposed Guidelines for Simulated Meat and Poultry Products. The final CFIA Guidelines are yet to be released.
Canada Plastics Pact
Maple Leaf Foods was a founding member of the Canada Plastics Pact (CPP). The CPP is a platform for multi-stakeholder collaboration and industry-led innovation that unites leaders in Canada's plastics value chain behind a common vision and ambitious goals to address plastic packaging waste at the source. More than 40 leading Canadian businesses, NGOs and public sector partners have signed onto the CPP. They will be working to collectively achieve four clear, actionable targets by 2025. Maple Leaf Foods, together with the CPP partners, hope to fundamentally change the way Canadians use and reuse plastic, while securing a resilient economy that flourishes within nature's limits. The immediate next step for the CPP to achieve its goals by 2025 is to develop a roadmap for action. To be fully transparent and ensure measurable action, a CPP progress report will be made publicly available each year.
Sustainability Report
Learn more about our sustainability performance in our 2021 Sustainability Report.