The
Company
We are a sustainable protein company that believes with conviction that our growth strategies and leadership in sustainability will strategically differentiate the organization and create significant value for our stakeholders.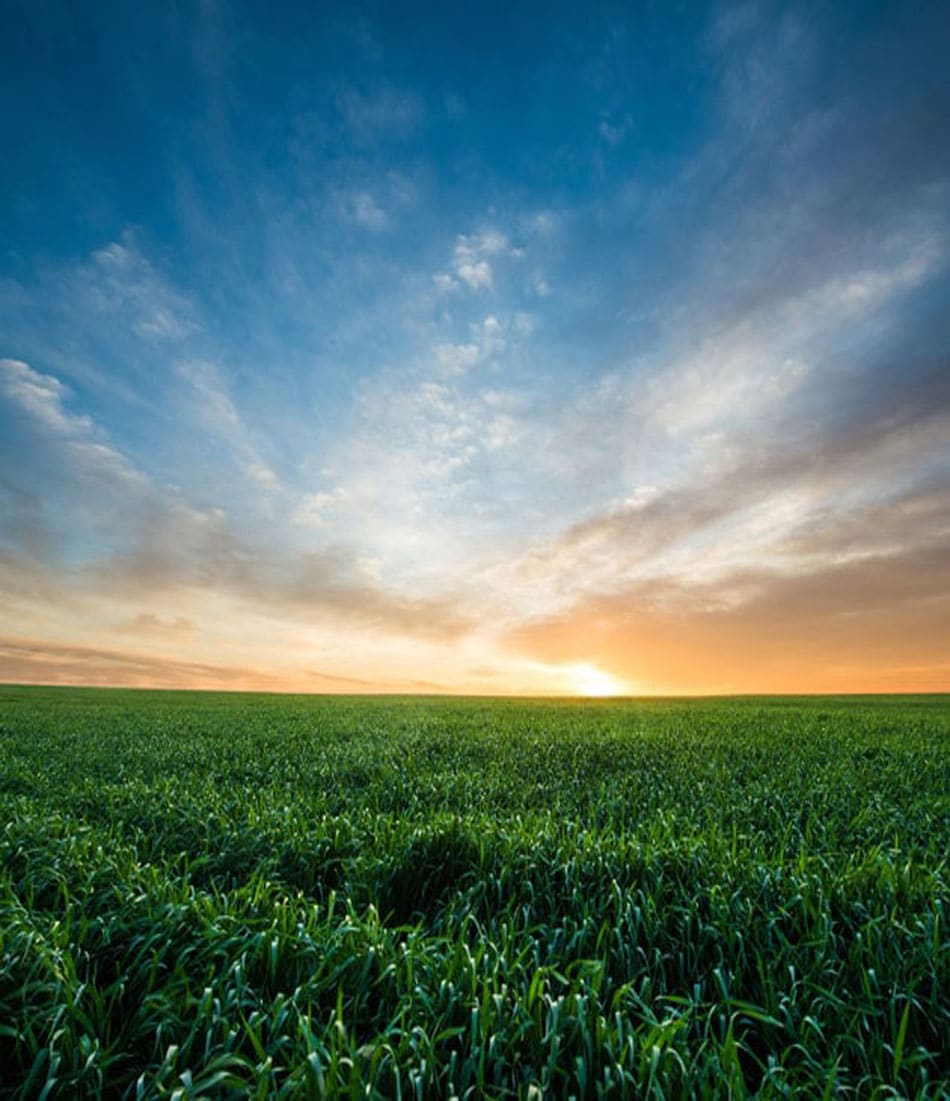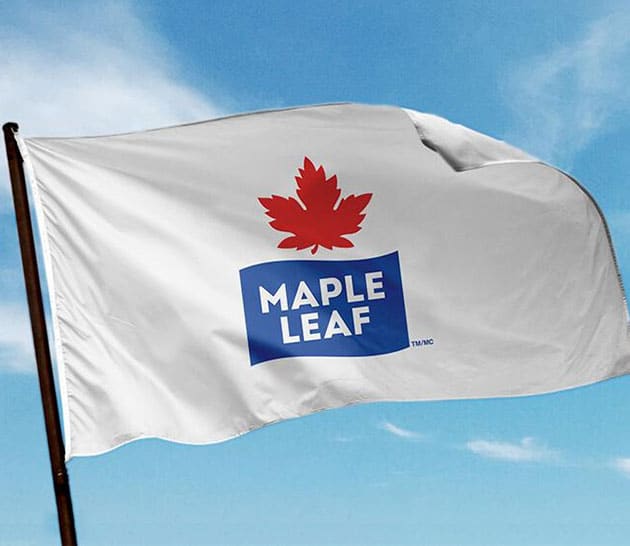 Who We Are
We are proud of our roots, which we can trace back over 100 years, but our vision and purpose are decidedly forward looking.
With a vision to become the most sustainable protein company on earth, Maple Leaf Foods is committed to creating shared value by delivering commercial and financial results and enhancing competitive advantage through addressing the significant environmental and social challenges faced by society today. We are helping to transform the world's food system so that it can survive, and thrive, for generations to come.
What We Do
Maple Leaf Foods is a carbon neutral company that responsibly produces food products under leading brands including Maple Leaf®, Maple Leaf Prime®, Maple Leaf Natural Selections®, Schneiders®, Schneiders® Country Naturals®, Mina®, Greenfield Natural Meat Co.®, Lightlife® and Field Roast™. The Company's portfolio includes prepared meats, ready-to-cook and ready-to-serve meals, snacks kits, value-added fresh pork and poultry, and plant protein products. Maple Leaf Foods employs approximately 13,500 people and does business in Canada, the U.S. and Asia. The Company is headquartered in Mississauga, Ontario, and its shares trade on the Toronto Stock Exchange (MFI).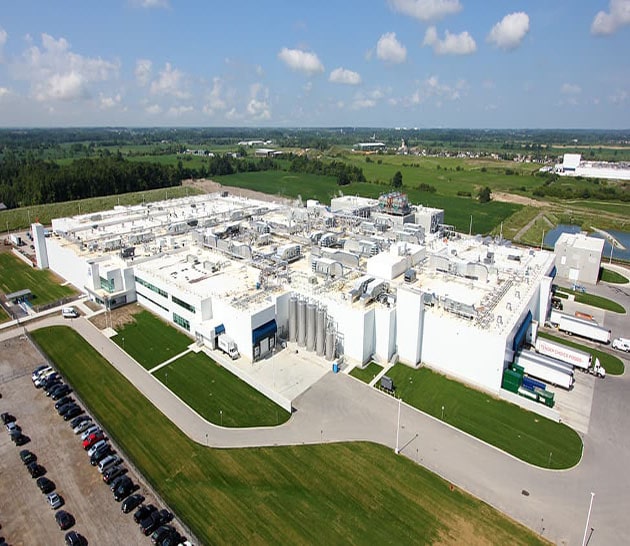 Our History and Sustainability Journey
For more than 100 years, we have served Canadians by delivering high-quality, nutritious food to their tables. We have innovated, transformed, adapted and grown. We are proud to be part of Canada's food history.
In more recent years, we began our journey to become the most sustainable protein company on earth with a commitment to lead in critical issues facing the economy, society and the environment and address challenges where we have a unique capability to do so. We have come a long way on this journey and are incredibly proud of what we have accomplished so far.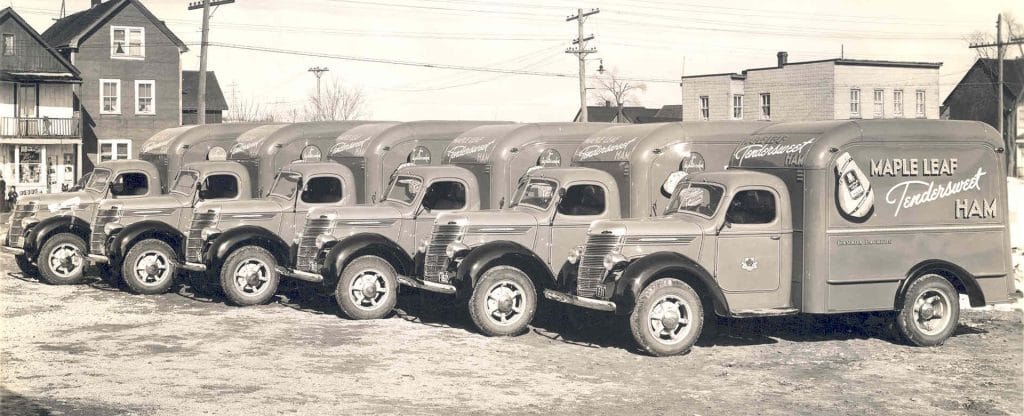 Our History and Sustainability Journey
1991

Maple Leaf Foods Inc. is created through the merger of Maple Leaf Mills Limited and Canada Packers Inc.

1995

McCain Capital Corporation and the Ontario Teachers' Pension Plan Board acquire controlling interest in Maple Leaf Foods from Hillsdown Holding plc. National rollout of Maple Leaf Prime® poultry products.

2004

Maple Leaf Foods acquires J.M. Schneider Inc., one of Canada's largest producers of premium branded products.

2006

Maple Leaf Foods announces a strategic transformation of its protein operations focusing its strategy on growing its value-added fresh and further processed meat business.

2008

Maple Leaf Foods has a devastating Listeria contamination at one of its prepared meats facilities that caused 23 tragic deaths and many serious illnesses. Since this tragedy, we have committed to being a global leader in food safety and invested in a significant amount of people and financial resources in achieving this commitment to ensure that this never happens again.

2013

Maple Leaf Foods appoints Lynda Kuhn, a member of our Senior Leadership Team, to create a company-wide sustainability program.

2014

Maple Leaf Foods embraces the message "you manage what you measure" and set ambitious goals for the Company in key sustainability areas including nutrition, animal care, our people and communities. Notably, we committed to reducing our environmental footprint by 50% by 2025 and converting all our owned sow barns to a new Advanced Open Sow Housing system by the end of 2021.

2015

Maple Leaf Foods brings on board Tim Faveri, VP of Sustainability & Shared Value, to oversee our efforts to become a more efficient and environmentally friendly operator.

2016

Maple Leaf Foods engages in months of rigorous leadership training and ideation workshops to identify the Company's renewed purpose and commence its transformational journey to make a meaningful difference.

2017

Maple Leaf Foods announces its new social purpose to Raise the Good in Food, its vision to be the most sustainable protein company on Earth, and its social contract of shared value. From this, the Company creates the role of Chief Food Safety and Sustainability Officer and hires Dr. Randy Huffman to assume the role.

The Company launches its registered charity, the Maple Leaf Centre for Food Security with a commitment to reduce food insecurity in Canada by 30% by 2030.

The Company expands into plant protein through the acquisition of Lightlife Foods, Inc.

2018

Maple Leaf Foods continues to pursue plant proteins through the acquisition of Field Roast Grain Meat Co. The Company launches its biggest brand strategy renovation to its flagship brands, Maple Leaf® and Schneiders®.

2019

Maple Leaf Foods becomes the first major food company in the world to be carbon neutral and the first food company in Canada to set ambitious science-based targets to reduce its greenhouse gas emissions, approved by the Science-Based Targets initiative.

2020

Maple Leaf Foods announced its Diversity and Inclusion Blueprint, outlining its comprehensive approach to how the Company will address systemic and cultural barriers and provide an environment with equal opportunity to thrive.

The Company launches a refresh of its Maple Leaf Foods Leadership Values.

2021

Maple Leaf Foods achieves its goal to convert 100% of our owned sow barns to an Advanced Open Sow Housing system.

The Company launches its comprehensive, multi-year People Strategy that is aimed at enabling the development of its people and creating an environment where everyone can all thrive.
Our Value Chain
Our supply chain is complex – from raw materials to consumer-ready food production to distribution and sales.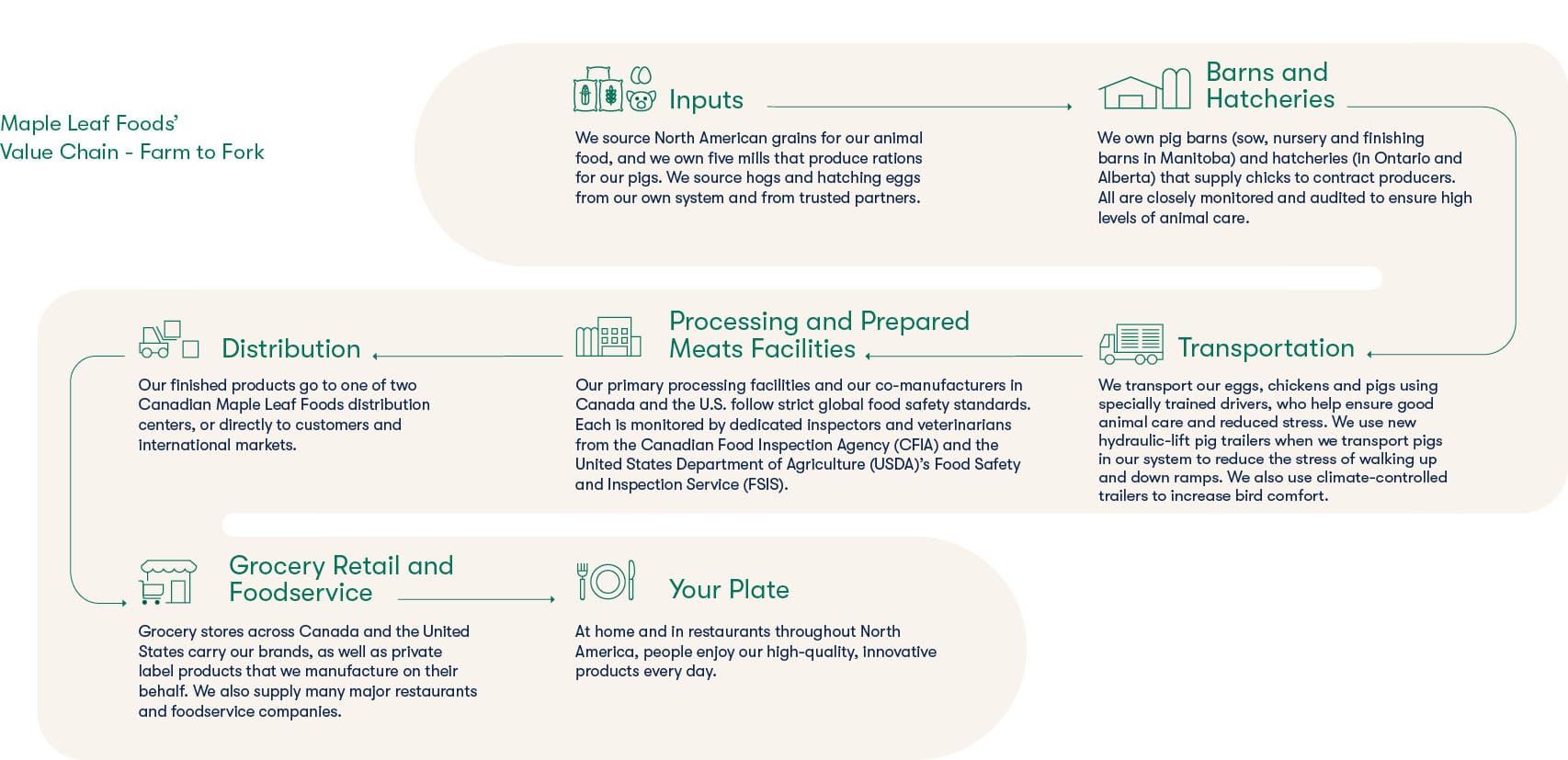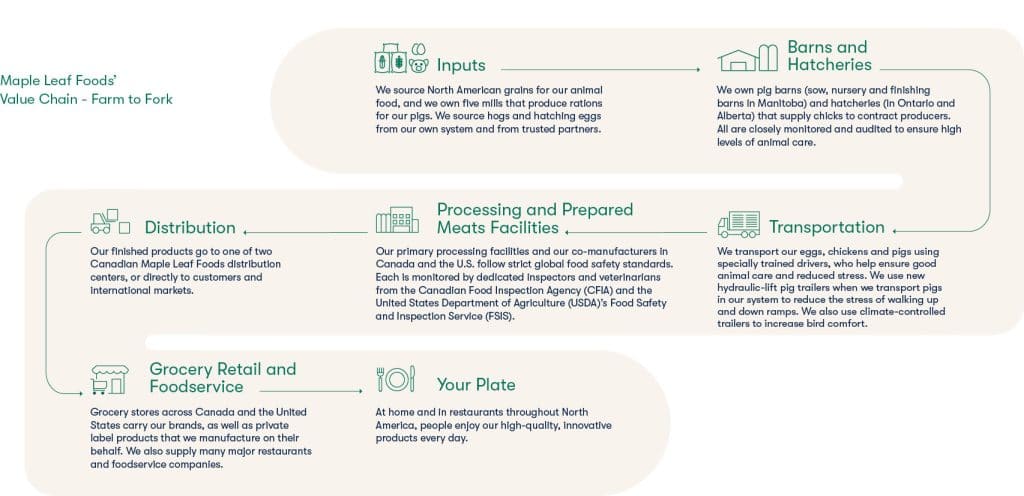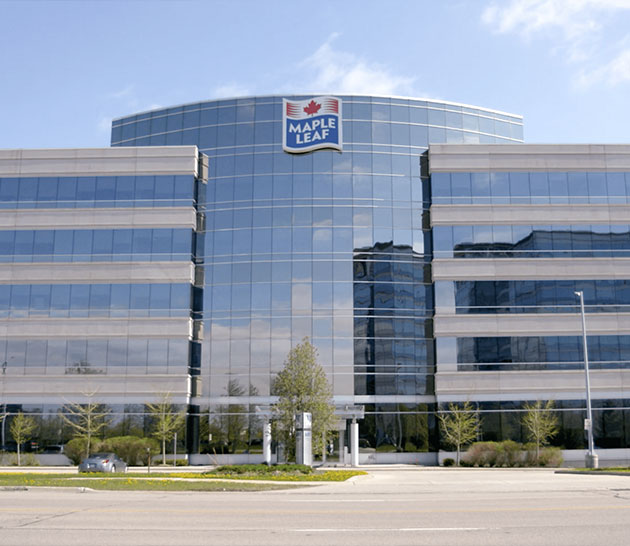 Business and Financial Review
We are a company built for growth. In our Meat Protein Group, we are pursuing profitable growth while in our Plant Protein group we are charting a new path forward to pursue steady growth. Our leadership in meat and plant protein markets is fundamental in pursuing our vision to be the most sustainable protein company on earth.
Governance
Maple Leaf Foods' strong and effective corporate governance helps to cultivate a company culture of integrity and increases the accountability of all individuals and teams within the Company.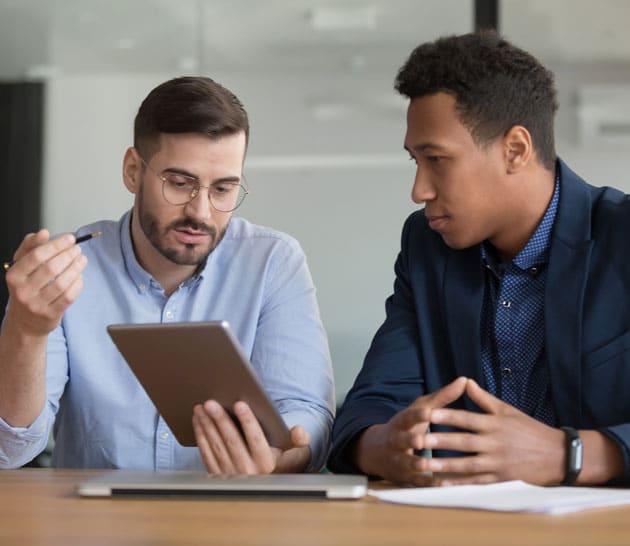 Materiality and Reporting
Maple Leaf Foods strives to be engaging, transparent and purposeful in our communication about sustainability and constantly works to elevate our reporting in line with industry best practices and topics that are most important to our Company.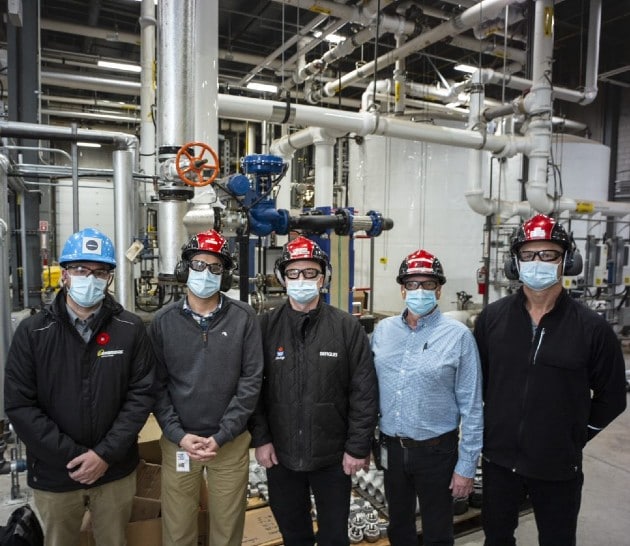 Partnerships and Collaboration
Maple Leaf Foods strives to take an active role in supporting continuous improvement by contributing our resources and knowledge to a broad range of organizations.
Sustainability Report
Learn more about our sustainability performance in our 2021 Sustainability Report.