Food
Safety
Maple Leaf Foods has a long-standing commitment to become a world
leader
in food safety and advance consumer trust of the health and safety of the food we produce.
We adhere to the highest standards of food safety and are continuously seeking better ways to make our food as safe as possible.
This is our Food Safety Promise.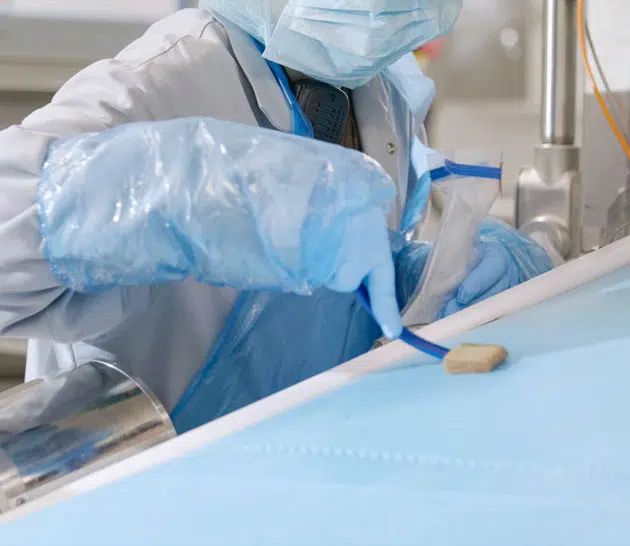 Food Safety Strategy
The Maple Leaf Food Safety, Quality and Technical Services strategy represents the evolution of our Food Safety Promise and our goal to always produce safe, great tasting food, produced in a safe work environment. Our Food Safety Strategy encompasses our rigorous Sanitation Strategy, Salmonella Reduction Strategy and Foreign Material Reduction Strategy.
 
These strategies are put into action through the engagement of all Maple Leaf Foods employees and through a variety of initiatives. This includes ensuring proper training, top talent on our Food Safety, Quality and Technical Services team, industry-leading food safety and quality performance metrics, and a relentless effort to enhance and improve our food safety program in our operations and with our suppliers.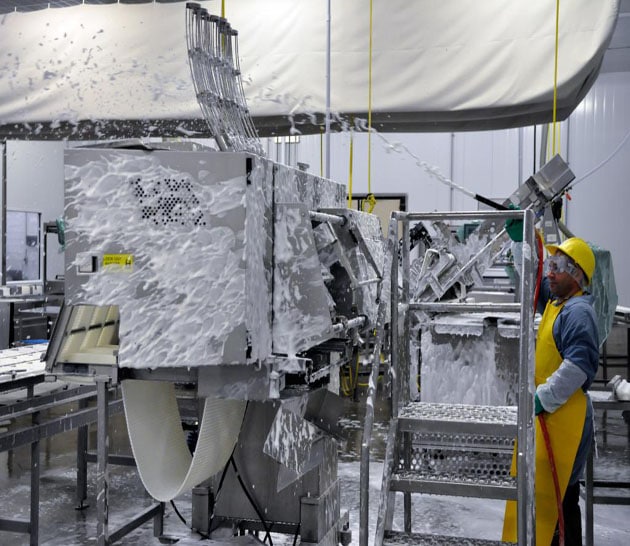 Sanitation Strategy
Sanitation is a foundational and critical part of our food safety strategy. In order to prevent foodborne illness, it is paramount that all of our plants, equipment and surfaces are sanitized at all times and our employees are dressed in extensive personal protective equipment. In 2020, we launched and began deployment of our rigorous three-year Sanitation Strategy. An evaluation tool and a Sanitation Incident Reporting (SIR) performance metric were developed that allowed plant sanitation leaders to evaluate the success of their sanitation process and make improvements where needed.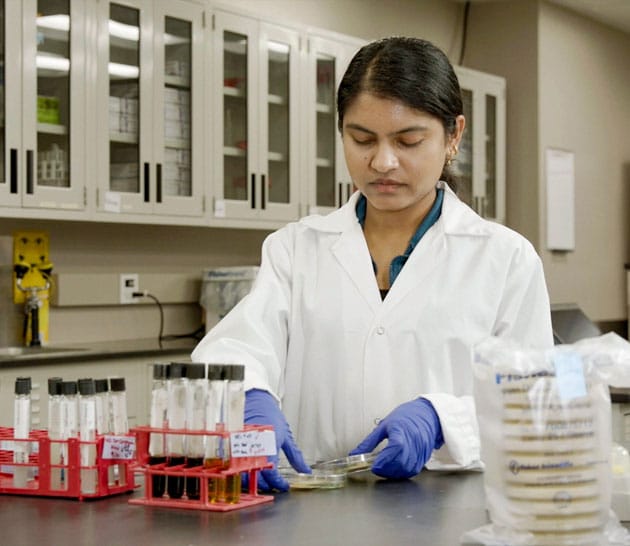 Salmonella Reduction Strategy
Properly cooking fresh poultry kills Salmonella, but our path forward is to first focus on pathogen reduction. Our multi-year Salmonella reduction strategy results in a reduction in the prevalence, load and likelihood of the presence of the most pathogenic salmonella stereotypes: those most commonly associated with human illness. The strategy continues to drive the implementation of best-in-class management practices, proven intervention techniques and practical steps in processing that will reduce risk.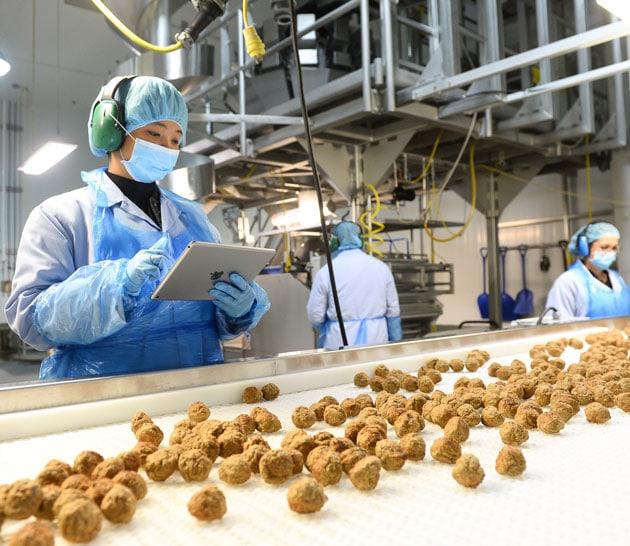 Foreign Materials Reduction Strategy
Foreign material prevention and reduction continues to be a major focus at Maple Leaf Foods as a critical part of our Food Safety Promise. We focus on fact-based decisions, dedicated cross-functional Foreign Material plant teams, as well the use of technology, such as metal detectors and x-rays, to enhance our ability to find foreign materials. In addition, cross-functional teams proactively look for risks in the process and make changes, including preventative and autonomous maintenance.
In 2021, we conducted more than 280,000 tests to measure quality and safety of our food, including the detection of allergens, microorganisms and pathogens.
Food Safety and Quality Management System
Maple Leaf Foods has a robust and thorough Food Safety and Quality Management system that includes policies, company standards and standard operating procedures.

In 2017, we established the Food Safety Incident Rate (FSIR) and the Quality Incident Rate (QIR). These two indexed values are calculated each month for every production site based upon well-defined Key Performance Indicators (KPIs). In 2021, we met and exceeded our FSIR target by 45% and QIR target by 51%. These results are a reflection of the dedication and commitment to our Food Safety Promise from the manufacturing facilities.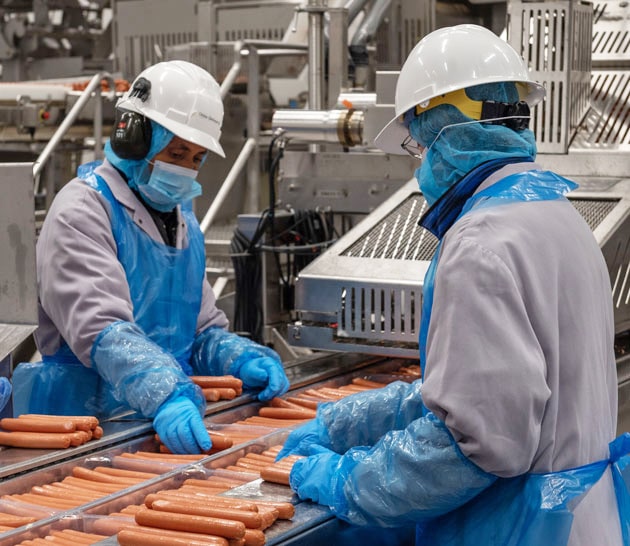 Food Safety Recalls and Market Bans
In 2021, Maple Leaf Foods had zero food safety recalls and two (2) voluntary quality-related product withdrawals, a result of products that did not meet Maple Leaf Foods standards. Corrective and preventative actions were successfully executed on the two quality-related product withdrawals. Our formal and robust recall standard operating procedure is updated annually with key learnings and clear roles and responsibilities. Maple Leaf Foods did not have any food safety or quality-related market bans in 2021.
Global Food Safety Standards
Maple Leaf Foods adheres to the highest standards set by the Global Food Safety Initiative (GFSI). All of our meat production facilities are audited annually by an internal food safety audit function and a third-party auditor following either the Brand Reputation through Compliance (BRC) or Safe Quality Food (SQF) standards, both of which are recognized by the GFSI.

All of our fresh and prepared meats facilities adhere to these standards. Our plant-based protein facilities in the U.S. are either certified to the BRC Global Standard for Food Safety or are on the certification journey.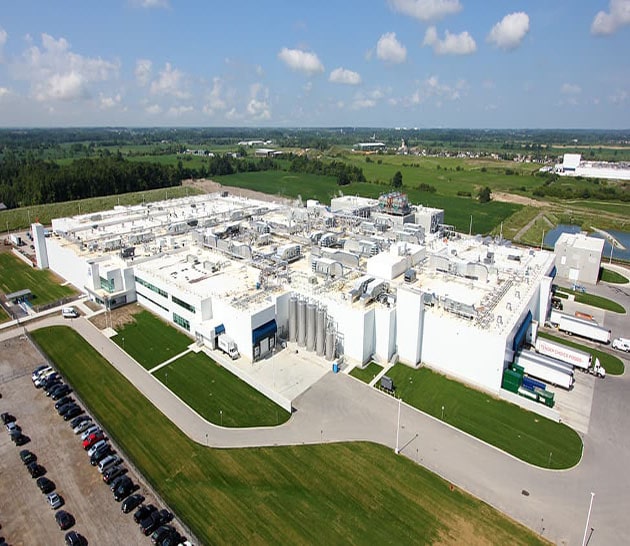 By the end of 2021, the following suppliers were GFSI certified for our meat protein segment:
100% of co-manufacturers
100% of raw meat suppliers
98.8% of non-meat ingredient suppliers
94.6% of food-contact packaging suppliers
88.1% of non-meat, food-contact packaging suppliers
By the end of 2021, the following suppliers were GFSI certified for our plant protein segment:
100% of co-manufacturers
97.1% of non-meat ingredient suppliers
88.9% of food-contact packaging suppliers
72.7% of non-food-contact packaging suppliers
In 2022, we will continue working with our plant protein suppliers and all new acquisitions to support the certification of their facilities to a GFSI standard.
Food Safety Advisory Council
An important aspect in becoming a global leader in food safety is bringing global best practices, research and trends to Maple Leaf Foods and broadening the collective body of knowledge in this critical area of non-competitive industry practice. In 2009, we established a Food Safety Advisory Council, which includes experts who bring academic and applied experience.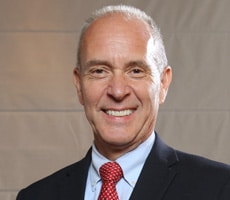 Dr. David Acheson, MD
President and CEO of the
Acheson Group, formerly Chief Medical Officer, U.S. Food and Drug Administration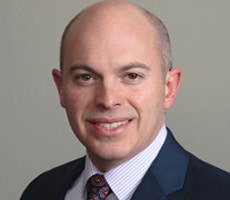 Peter J. Taormina, PhD
President of Etna Consulting
Group, formerly with Smithfield Foods
Mansel W. Griffiths, PhD
Professor Emeritus at University of Guelph, formerly director at Canadian Research Institute for Food Safety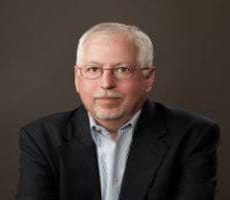 John Weisgerber
Founder of Weisgerber
Consulting, formerly Director of Quality, Kraft/Oscar Mayer
Annual Food Safety Symposium
As part of our ongoing commitment to food safety leadership, Maple Leaf Foods hosted its 11th annual Food Safety Symposium on October 26th, 2021 in partnership with the Alliance to Stop Foodborne Illness.

The event, hosted virtually this year, took on a different format, but the goal remained the same to advance the safety of the food system in Canada, North America and globally.

With the theme "Speak to the Heart to Move the Mind: How Foodborne Illness Storytelling Can Lead to Better Food Safety Outcomes", Maple Leaf Foods and the Alliance to Stop Foodborne Illness delivered a unique agenda that gave individuals who experienced life-threatening foodborne illnesses a platform to tell their personal stories.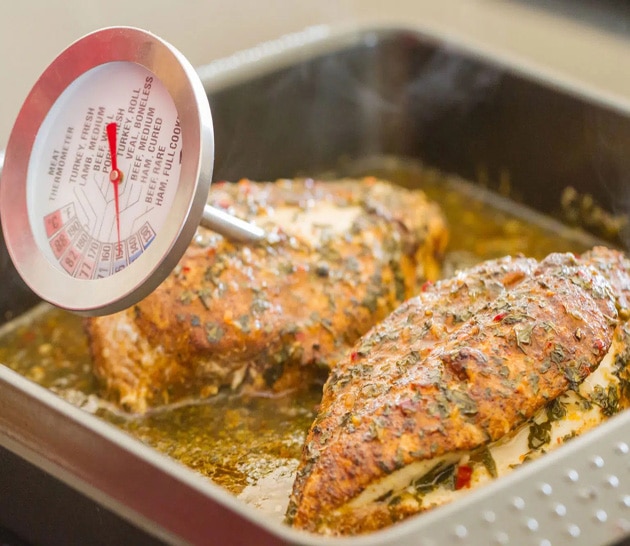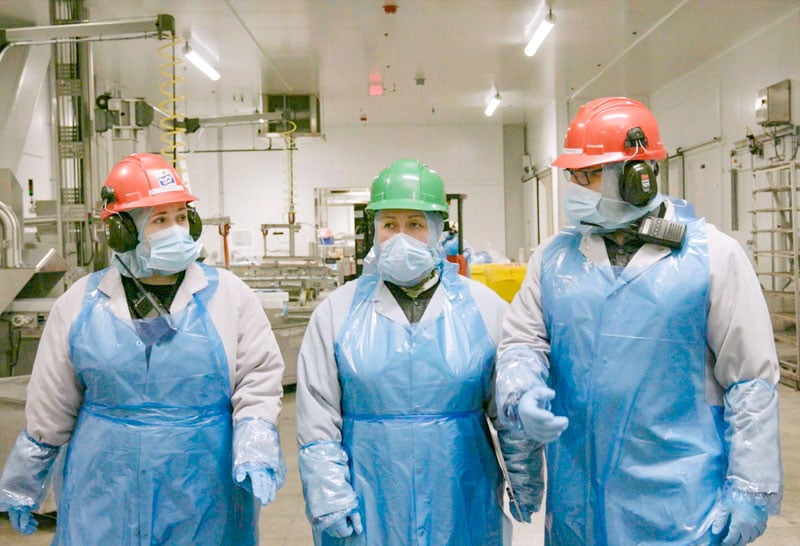 Leadership and Collaboration
Our Food Safety, Quality and Technical team members continue to actively participate in committees, task forces and workshops (virtually during the COVID-19 pandemic) throughout North America and globally.

Some of the food safety associations, committees and organizations we work with include:
The Canadian Meat Council, the North American Meat Institute, the Canadian Poultry and Egg Processors Council and the National Chicken Council (U.S.) food safety and regulatory committees
The Research Advisory Committee of the Foundation for Meat and Poultry Research.
Member and Sustaining Partner (Silver) of the International Association for Food Protection (the leading global food safety professional organization) for the past nine years
Sustaining Partner (Bronze) of the American Meat Science Association for over 10 yeats
The GFSI Auditor Training and Professional Development Committee
Members of the Food Allergy Research and Resource Program (FARRP) and Food Allergy Canada
Partners with the U.S.-based Alliance to Stop Foodborne Illness (STOP)
Instructors at the bi-annual Advanced Listeria Control Workshop, sponsored by the North American Meat Institute
Sustainability Report
Learn more about our sustainability performance in our 2021 Sustainability Report.