Occupational
Health and
Safety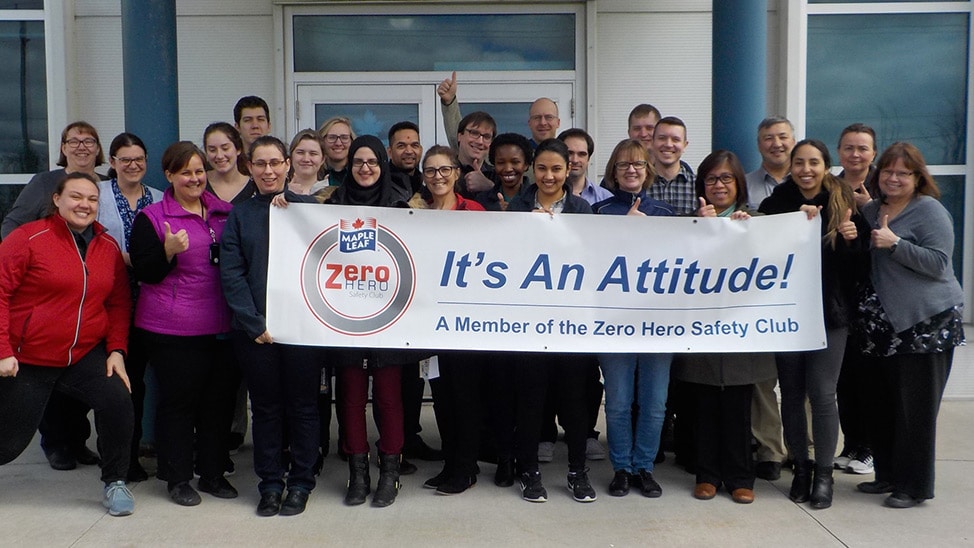 Workplace health and safety is a top
priority
for Maple Leaf Foods.
Our mandate for Occupational Health and Safety (OHS) remains clear – an aspirational goal of
zero
occupational injuries.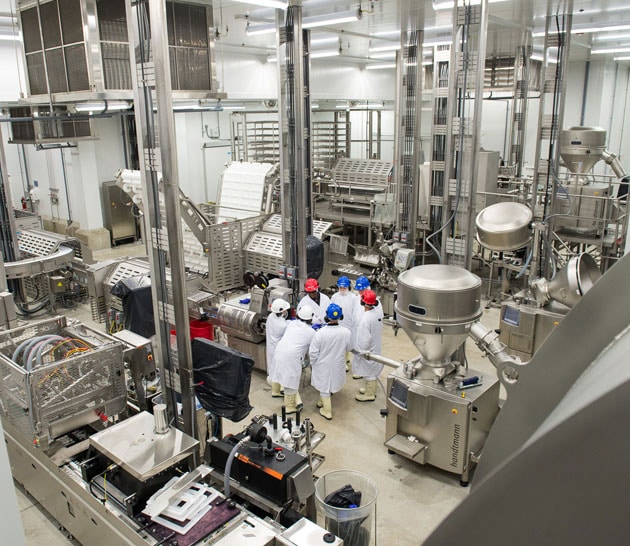 Occupational Health and Safety Governance
We have an established governance structure to embed Occupational Health and Safety and Operational Risk Management across the Company, which includes regular direct reporting to the Safety and Sustainability Committee of the Board of Directors. Our Vice-President, Safety, Security, Sanitation and Environment is supported by a Senior HSSE Leadership Team that provides leadership across Maple Leaf Foods. 100% of Maple Leaf Foods sites have a Joint OHS Committee that is represented by management and employees.
Total Recordable Incident Rates (TRIR)
Our TRIR improved by 92.3% in 2021 compared to our 2012 baseline reporting year.
Occupational Health and Safety Strategy
In 2013, Maple Leaf Foods developed a new, robust Occupational Health and Safety (OHS) Strategy that supports the Safety Promise to help us stay on track to zero recordable incidents. It enables us to assess, plan and be held accountable.

The key elements of our OHS Strategy are:

– Improved OHS Communication
– Proactive Activities that Drive Performance
– Roles and Responsibilities that Embrace Accountability
– Implementation and Training
– Integrated Safety Promise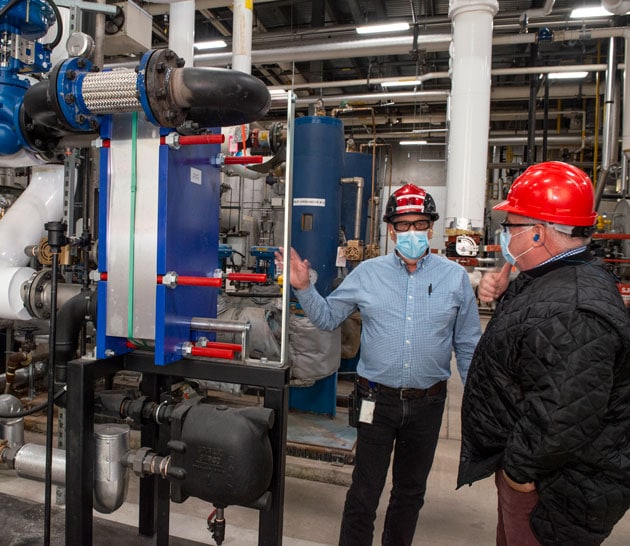 Occupational Health and Safety Management
A Health, Safety, Security and Environment (HSSE) management system has been implemented across Maple Leaf Foods sites based on the Company's HSSE program, our OHS Policy and various standards put forth by corporate HSSE. The management system has been implemented to ensure compliance with local OHS acts and regulations.

HSSE designates at each site are responsible for HSSE program management and all employees are covered by the HSSE management system. Continual improvement of the management system is achieved by each site's Safety and Health Accident Reduction Plan and includes a strengths, weaknesses, opportunities, threats (SWOT) analysis to help develop safety action plans for the next fiscal year.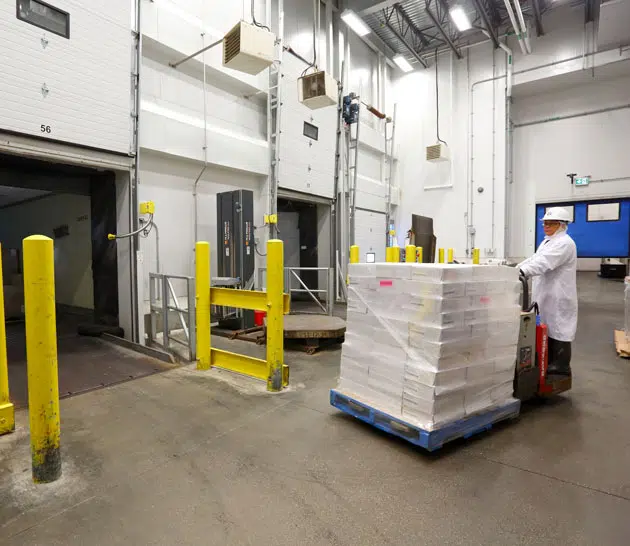 Hazard Identification, Risk Assessment and Incident Investigation
Work-related hazards are identified by inspections conducted by employees and supervisors and monthly Joint OHS Committee inspections. Preventative maintenance programs, hazard reporting programs, incident investigations, task observations, job safety analyses, new equipment assessments and physical demands descriptions are other processes that assess risks. Maple Leaf Foods has an incident investigation standard that all sites must adhere to ensure all incidents are recorded and resolved.
Training and Communication
Employee training on occupational health and safety is crucial to ensure employees understand the risks and hazards that could occur on the job and how to handle them. New employees receive safety orientation on Maple Leaf Foods' standards, the site's standard operating procedures, safety rules, safe work procedures, emergency response procedures, task observations and several topic-specific training.

Ongoing skills development and training are essential to reinforce the importance of workplace safety and procedures to keep people safe. Beyond formal training, there are several procedures in place to encourage employee participation, consultation and communication on occupational health and safety.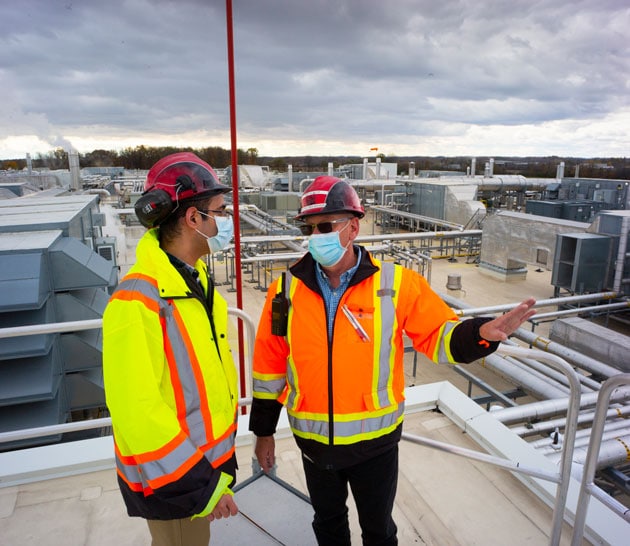 34 Maple Leaf Foods sites had zero recordable time injuries in 2021, and 19 of those sites are proud members of our Zero Hero Safety Club!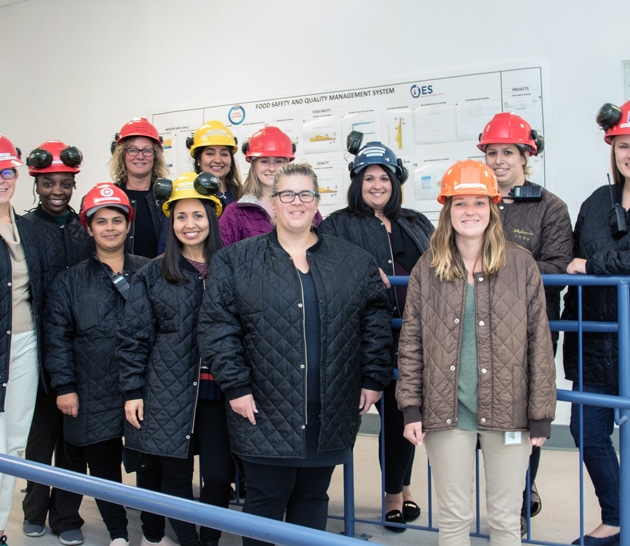 Behavioural-Based Safety Program
Our Behavioural-Based Safety (BBS) program assists in the identification of opportunities for improvement through behavioural trend analysis of safe and unsafe behaviours. Corrective actions are taken to correct any unsafe behaviours and recognition is provided to the employee who identified the unsafe behaviour to be corrected. Over the years, we have developed behaviour observation tools for our sites to utilize, as well as a behaviour tracking tools.
Zero Hero Safety Club
The Maple Leaf Foods "Zero Hero Safety Club" is an internal campaign to drive and support the OHS program in order to realize the aspirational achievement of zero occupational injuries. Our sites become members of the "Zero Hero Safety Club" when they achieve zero occupational injuries and meet other criteria. In 2021, we had 34 sites that had zero workplace injuries, and 19 of those sites are proud members of the Zero Hero Safety Club!
Our Workplace Safety Awards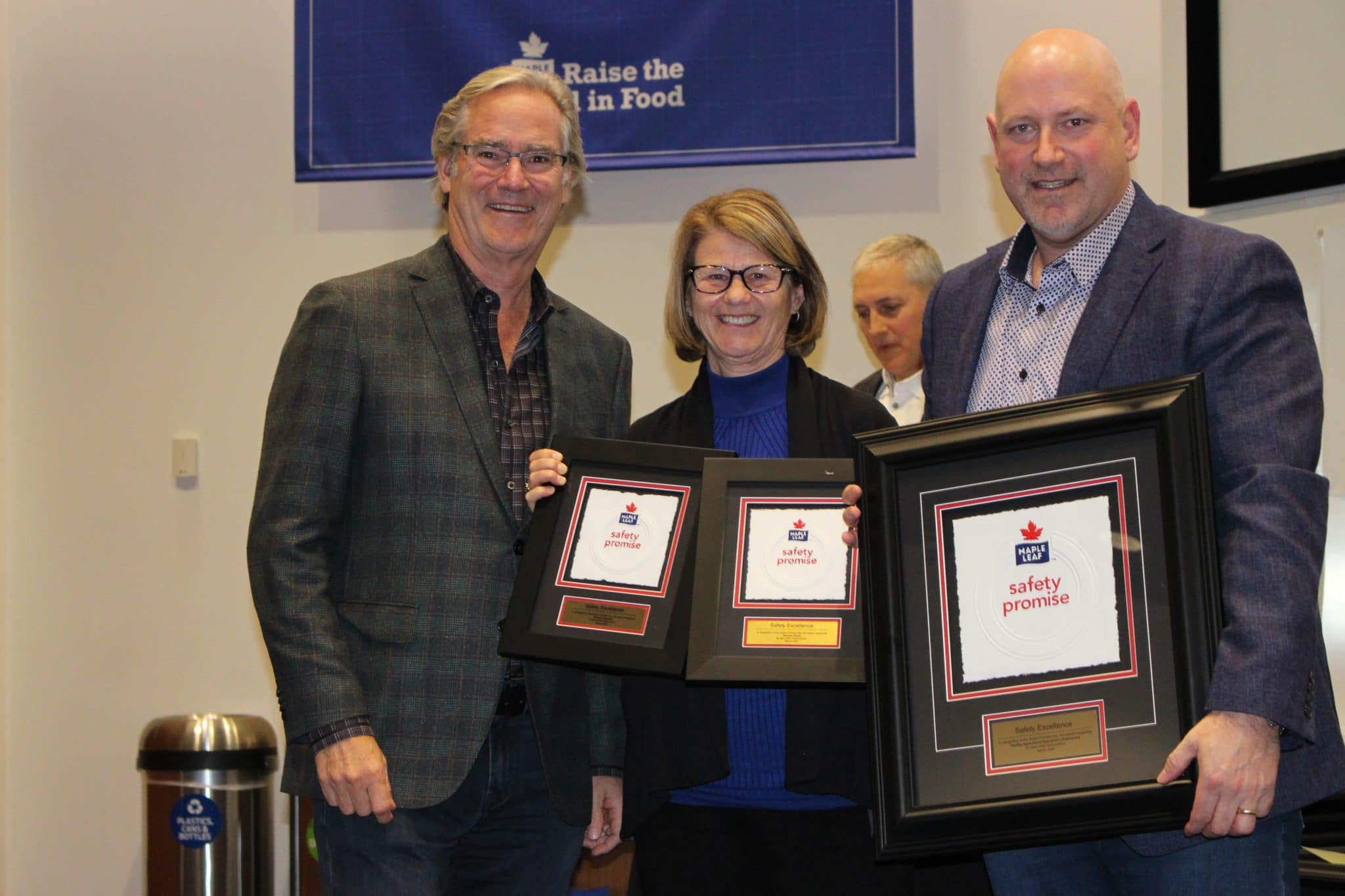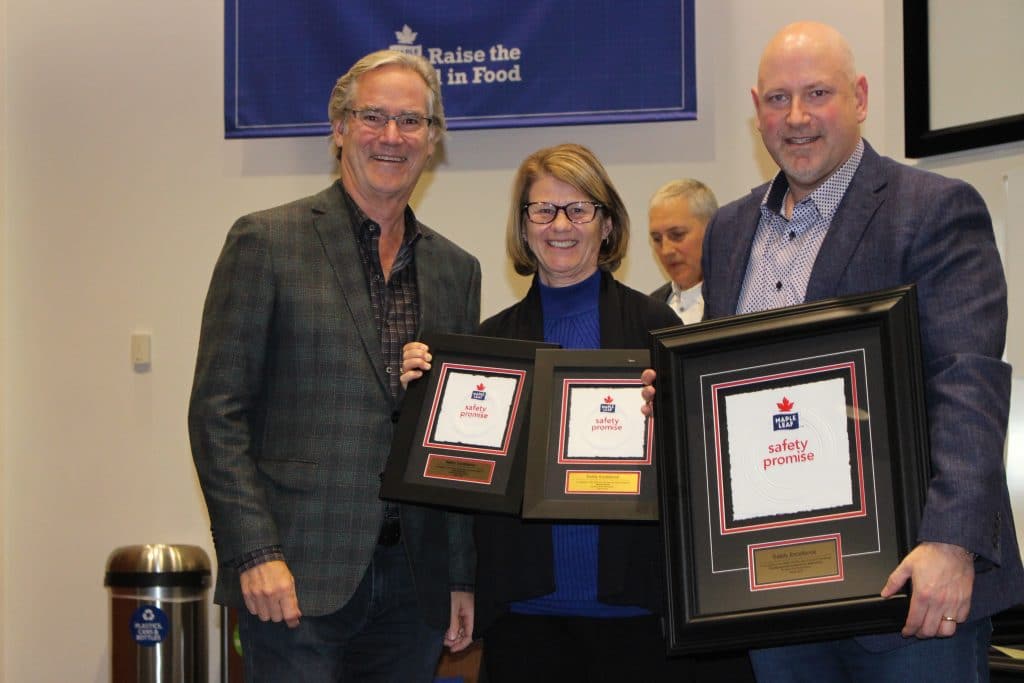 Each year, we recognize individuals and locations for their outstanding workplace safety record in our annual "Safety Awards." The Safety Promise Awards program is an internal recognition program that recognizes a Maple Leaf Foods site with the best overall performance and/or the most improved performance from a Food Safety and OHS perspective.
The Safety Excellence Award recognizes Maple Leaf Foods sites that do not have the Food Safety component but have modelled leadership in OHS and have gone beyond what is asked of them to make significant positive contributions to the company. The Safety Distinction Award recognizes Maple Leaf Foods sites that have modelled consistent top safety commitment in the OHS arena over the past five years with a TRIR of 0.00, or have demonstrated OHS commitment and achieved significant improvement over the past five years.
Sustainability Report
Learn more about our sustainability performance in our 2021 Sustainability Report.