Standards
and
Performance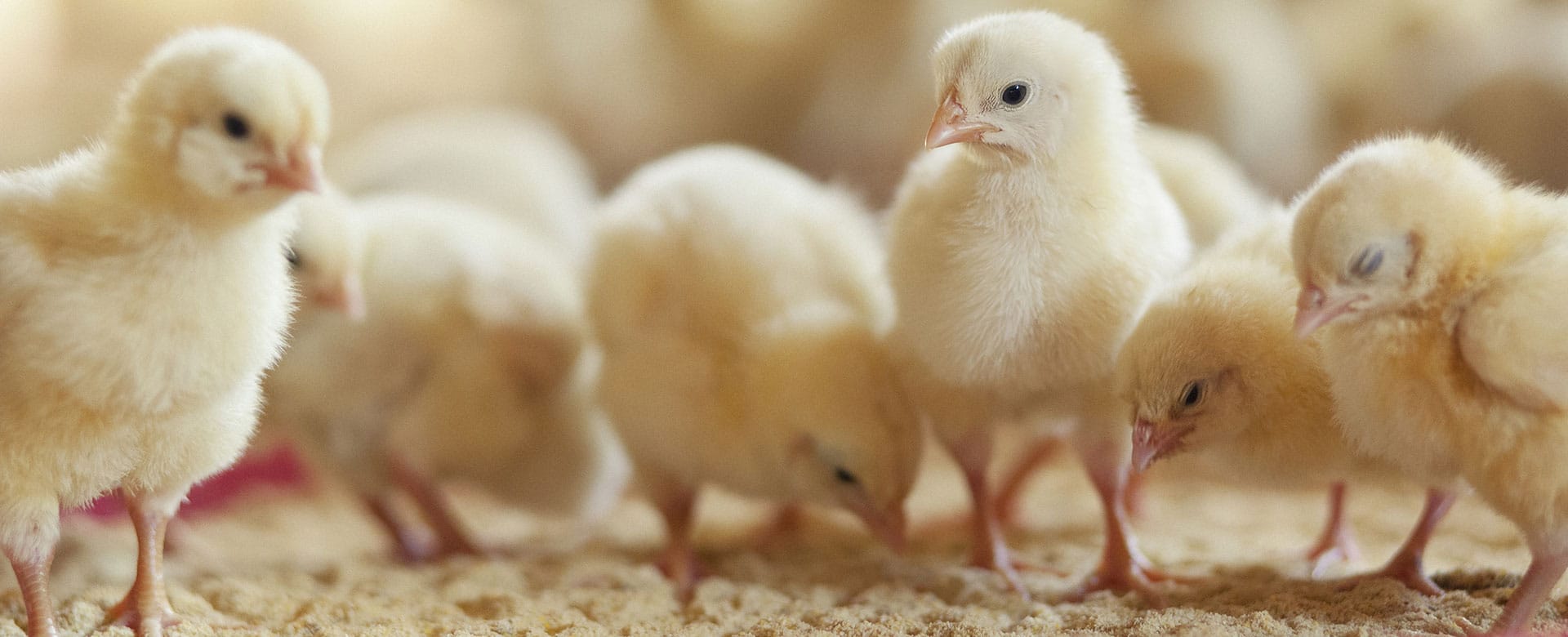 We hold ourselves to the
highest
standards of animal care and are committed to science-based, best practices.
We adhere to many industry standards and codes of practice to ensure we are in compliance and provide the very best care for our animals throughout raising, production and transportation.
We adhere to a number of standards including:
National Farm Animal Care Council (NFACC) Codes of Practice
Canadian Pork Excellence and PigCARE
North American Meat Institute (NAMI) Animal Handling Guidelines
Canadian Hatching Egg Producers CHEQ™ and Animal Care Programs
Canadian Hatchery Federation Animal Welfare Program
Chicken Farmers of Canada Animal Care Program
Certified Humane® Raised and Handled
Certified Organic
National Chicken Council Animal Welfare Guidelines for Broilers
National Chicken Council Animal Welfare Guidelines for Broiler Breeders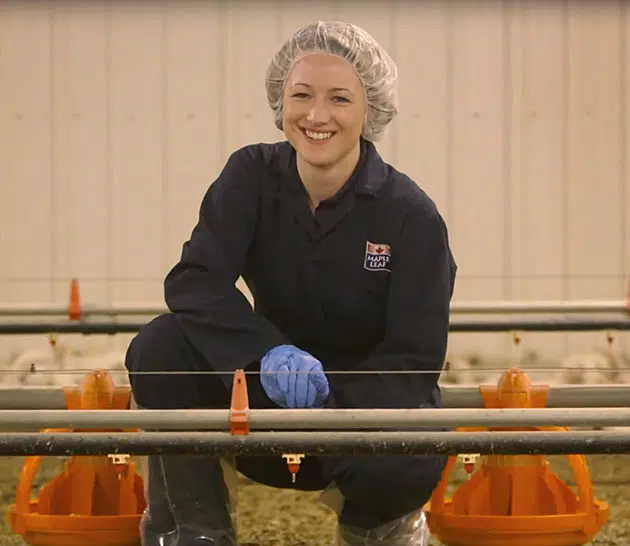 We have transitioned 100% of our owned sow spaces to our Advanced Open Sow Housing system.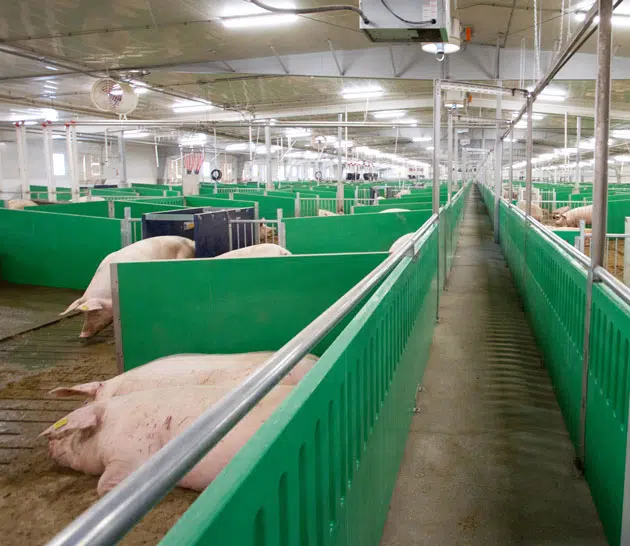 Our Journey to Advanced Open Sow Housing
In 2007, Maple Leaf Foods was the first major company in Canada to commit to converting sows from gestation crates to an Advanced Open Sow Housing system. In 2014, Canada's pork industry committed to ending gestation crate use by 2024. We have exceeded this target and have transitioned 100% of our owned sow spaces to our Advanced Open Sow Housing system as of the end of 2021.

Our animal care team studied housing and feeding systems around the world and combined the best practices we observed into the Company's unique Advanced Open Sow Housing. Our system differs from other open sow housing systems by not just opening or removing gestation crates, but rather by creating housing areas with various functional spaces that support sows' desires to choose when to play, to socialize, to eat and to rest. The unique open system also helps Maple Leaf Foods team members to observe the sows more readily as they move about, monitor their health more accurately and provide optimal care.
Our Advanced Open Sow Housing system
How we've transitioned our sow barns to our unique open housing system.
Take a step inside our Advanced Open Sow Housing system.
Environmental Enrichment
As part of our commitment to enhancing the mental and physical well-being of our animals, we view environmental enrichments as an important means of supporting natural behaviours, reducing boredom and improving the health of our animals. All of our owned pigs are provided environmental enrichments in the form of carefully selected hanging toys for our nursery-finisher pigs and group housed sows, and we are piloting additional sow enrichments such as burlap.

We have completed extensive field trials evaluating broiler environmental enrichments and we began our phased implementation of enrichments to support pecking, perching and hiding behaviours in 2021. We also provide ramp platform and pecking stone enrichments to our breeder grower flocks, which have led to improvements in the feathering and health of our birds, and we are evaluating ramp platforms in our broiler breeder flocks.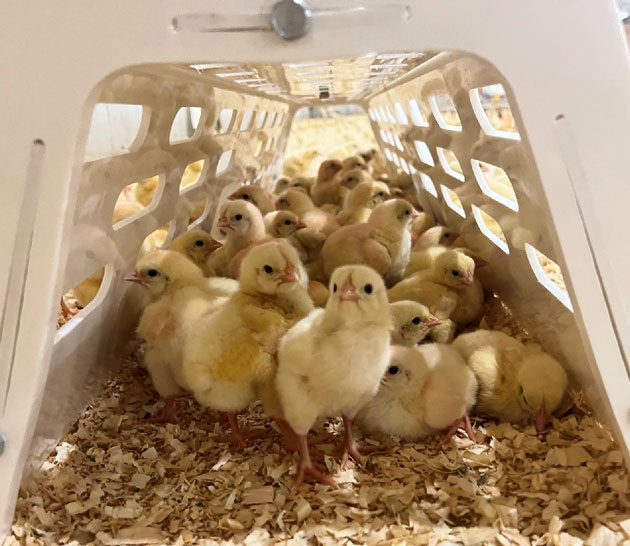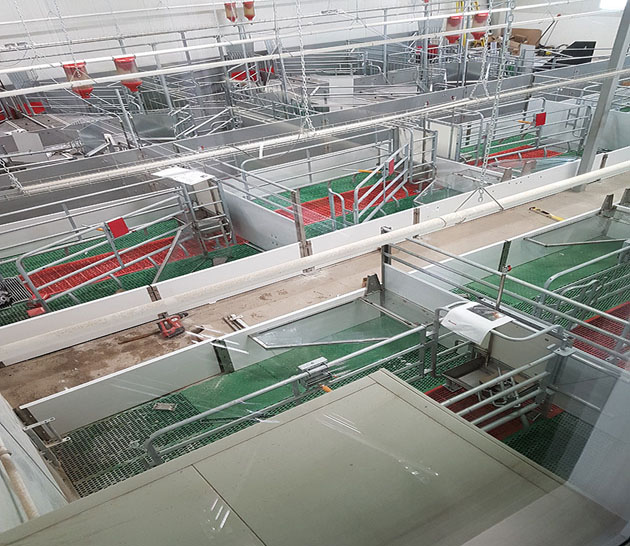 Evaluating Freedom Farrowing Systems
In 2021, we continued to perform a small-scale trial using two different designs of freedom farrowing systems (maternity pens). This allows sows that are nursing piglets more space and increased freedom of movement, while still protecting their piglets from being injured by the sow. The pilot has been successful in allowing increased freedom of movement and not compromising the safety of the piglets. This trial will continue in 2022 and beyond as we gather more data and increase our understanding of sow and piglet behaviour and interaction in these advanced welfare maternity pens.
Innovations in Transportation
We have converted all of our pig trailers to hydraulic-lift deck trailers to reduce stress during loading and unloading and enhance ease of use for our drivers. These trailers bring the pigs from the sow barn to the nursery barn, and from the nursery to the finishing barns.

In our poultry operations, we have invested in five climate-controlled poultry trailers as part of our trailer fleet in Alberta to provide added protection for birds during adverse weather conditions. We have developed a custom real-time, digital temperature and humidity monitoring system called SafeFlight for use across our poultry transportation network.

In 2021, we completed the final phase of our SafeFlight implementation. This system reports trailer conditions in real time to our drivers and lairage monitors which enables them to take immediate corrective actions if necessary, improving the comfort and well-being of our birds.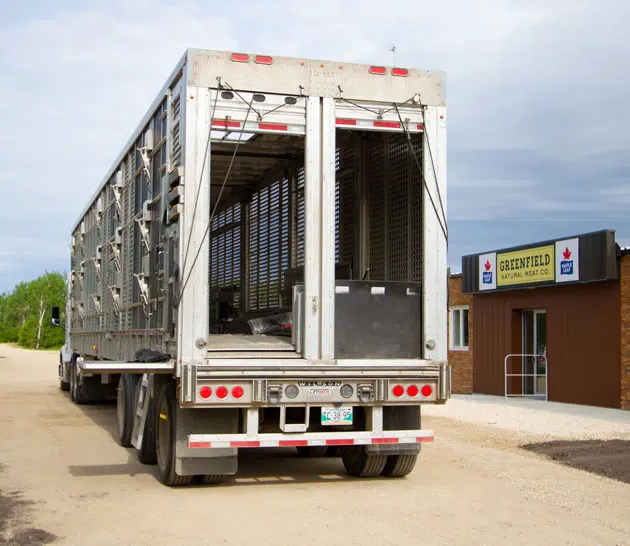 Our Hydraulic-Lift Deck Trailers
See how we converted all of our pig trailers to hydraulic-lift decks to reduce stress during loading and unloading.
Sustainability Report
Learn more about our sustainability performance in our 2021 Sustainability Report.