Governance, Oversight
and
Monitoring
Animal welfare is a shared
responsibility
with Maple Leaf Foods' employees, management teams, veterinarians, and executive leadership accountable for our performance.
Our rigorous animal care governance, oversight and monitoring processes ensure that we are implementing the very best,
science-based animal care practices
and are continuously assessing and improving our efforts.
Our Vice-President of Animal Care leads the implementation of our program, which incorporates leading science and advancements.
We have an Animal Health and Welfare Technical Committee and Working Group composed of internal experts who meet routinely to identify requirements, advance practices and monitor progress. We also work with our Maple Leaf Animal Care Advisory Council of external experts who recommend best practices, scientific research and innovation in an effort to help us continually improve. Internal teams of senior leaders, executives, employees and veterinarians oversee animal care implementation and compliance throughout our company.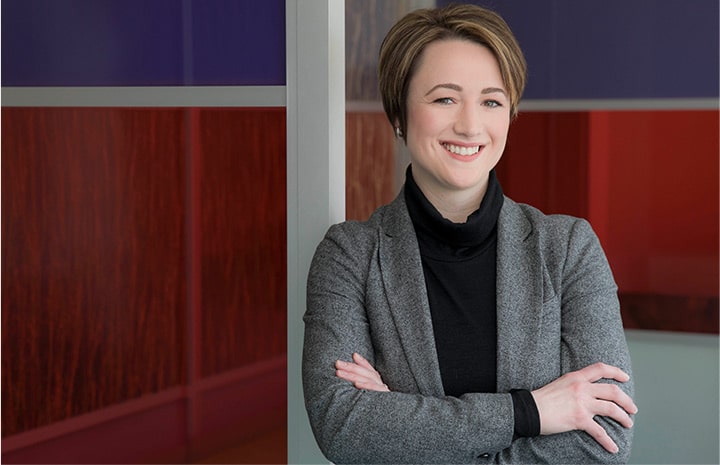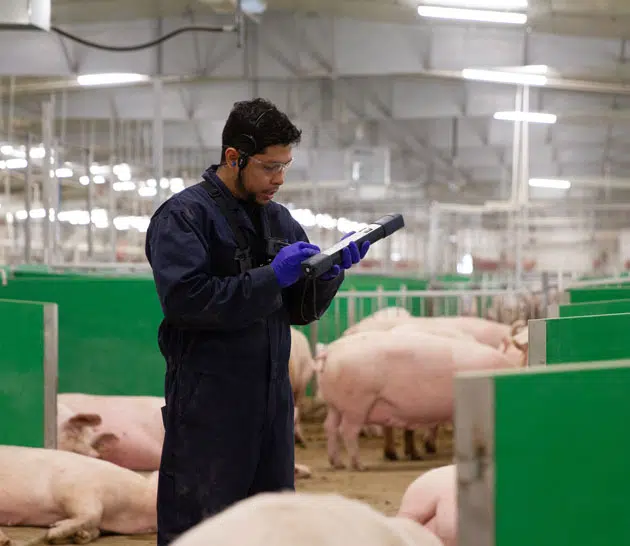 Education and Training
Education and training are foundational to knowledge, empowerment, accountability and a strong animal care culture. Every employee involved in the raising, transport and processing of animals must be trained on and adhere to our animal care policies and procedures. All employees who handle animals receive animal care training when they commence employment, and this is reviewed frequently, or at minimum annually. Training is a critical part of building a strong animal care culture.


Maple Leaf Foods has 35 experts who are Professional Animal Auditor Certification Organization (PAACO) certified across our pork and poultry operations, and they monitor animal welfare every day.
Auditing and Corrective Actions
A rigorous and highly visible internal, independent, and remote video auditing program is essential to reinforce high standards of animal care. Our PAACO-trained employees conduct weekly audits of our hog and poultry facilities, and daily monitoring of our meat processing facilities. Our meat processing facilities are also monitored by on-site Canadian Food Inspection Agency (CFIA) veterinarians.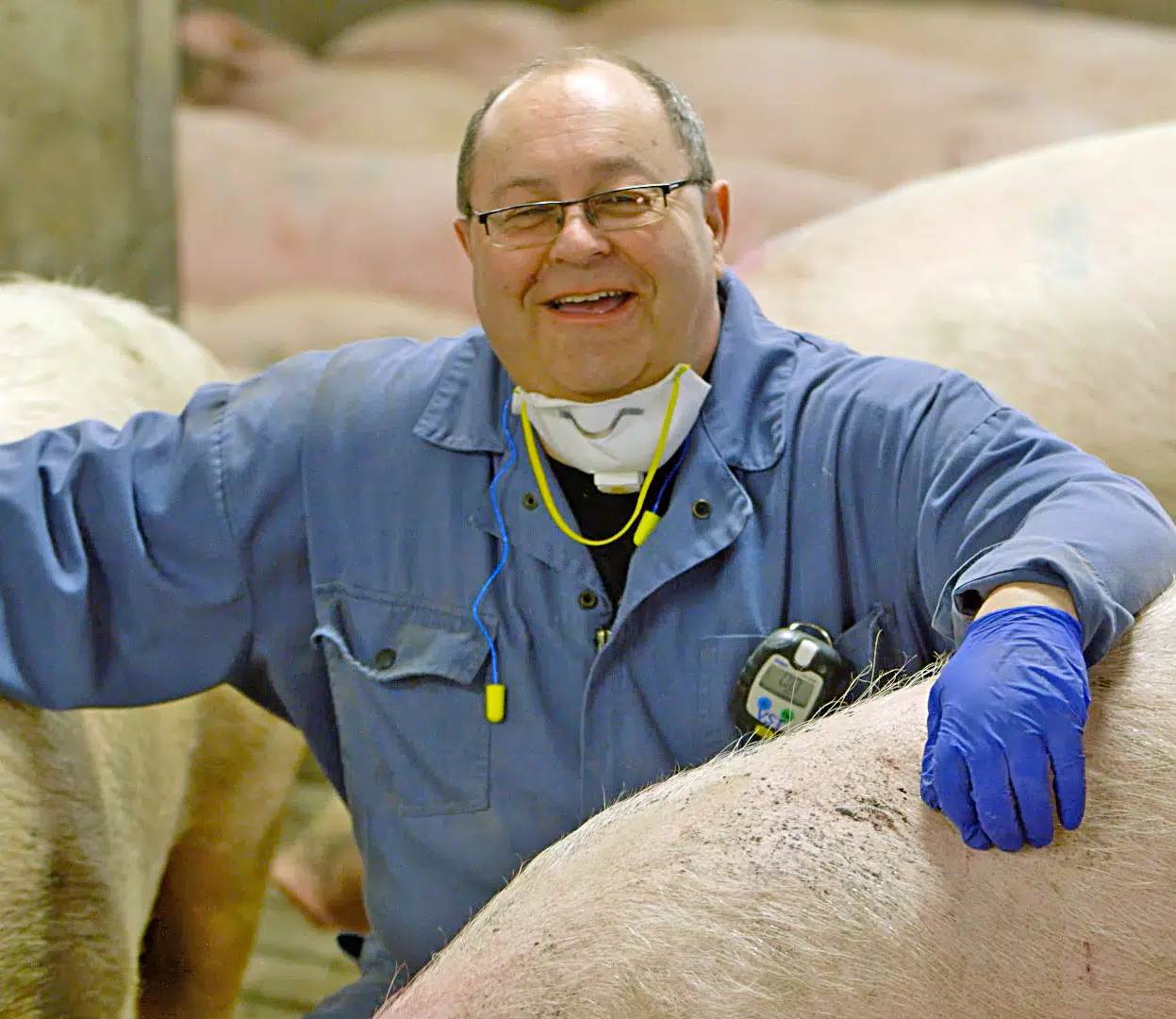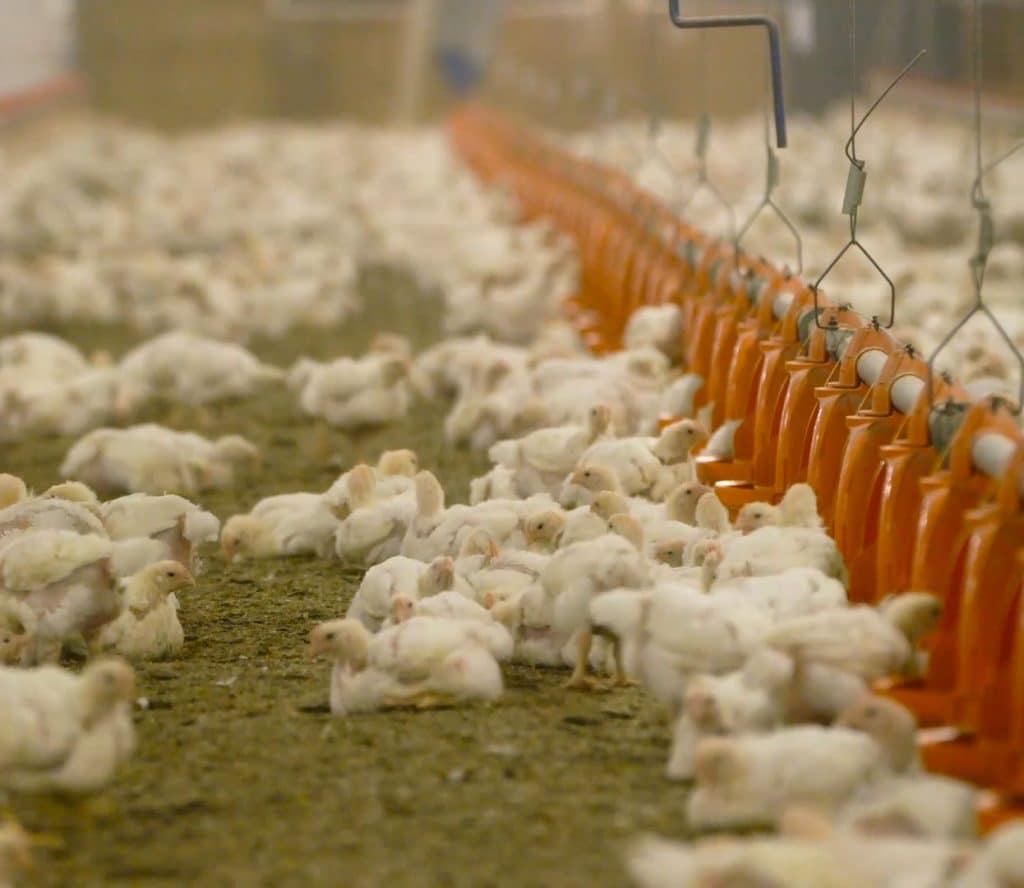 Remote Video Auditing
Using modern auditing techniques for system oversight is an important element of accountability. Remote Video Auditing (RVA) involves daily video-based auditing of our operations by trained third-party auditors. These auditors send out an immediate notification upon observation of any concern or infraction. Our auditing is performed by an industry-leading, third-party expert, Arrowsight, who ensures we capture the critical points of animal handling at our hatcheries and primary processing facilities. We are also working with Arrowsight to test mobile RVA technology capable of auditing catching and loading processes on chicken farms.
Sustainability Report
Learn more about our sustainability performance in our 2021 Sustainability Report.