Advocacy, Leadership
and
Collaboration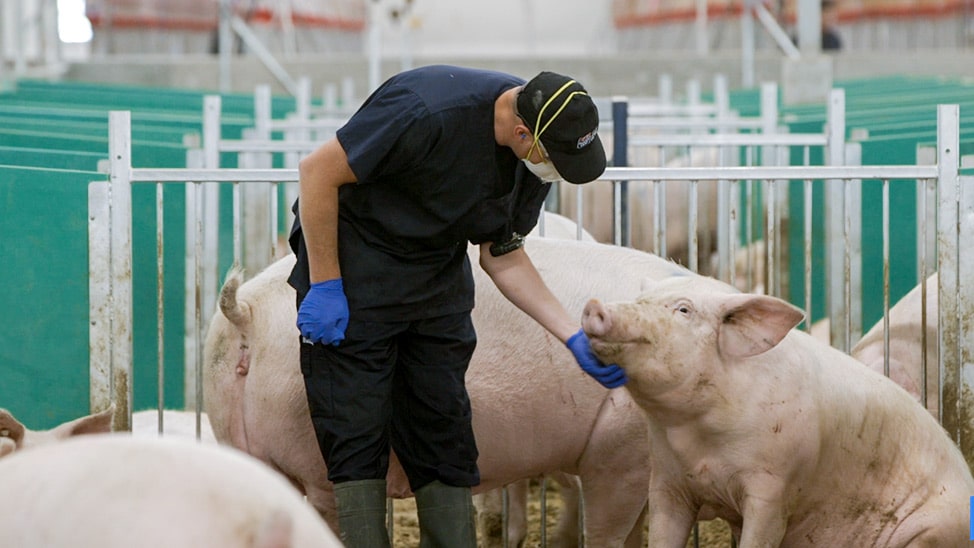 Maple Leaf Foods works with numerous stakeholders to advance animal care practices across the industry. We take
active roles
in committees and working groups that are working towards advancing animal care practices.
Stakeholders, Committees and Working Groups that we work with:
Member of the Global Coalition for Animal Welfare (GCAW)
Member of the Manitoba Pork Council, which itself is a member of the Canadian Pork Council (CPC)
Board director of the Canadian Poultry and Egg Processors Council (CPEPC) and leader in initiating an in-depth broiler welfare working group
Associate member of the National Farm Animal Care Council (NFACC)
Board member and Vice Chair of the Ontario Broiler Hatching Egg and Chick Commission
Member of the International Poultry Welfare Alliance (IPWA) and participant in the IPWA Broiler Subcommittee
Member of the North American Meat Institute (NAMI) Animal Welfare Committee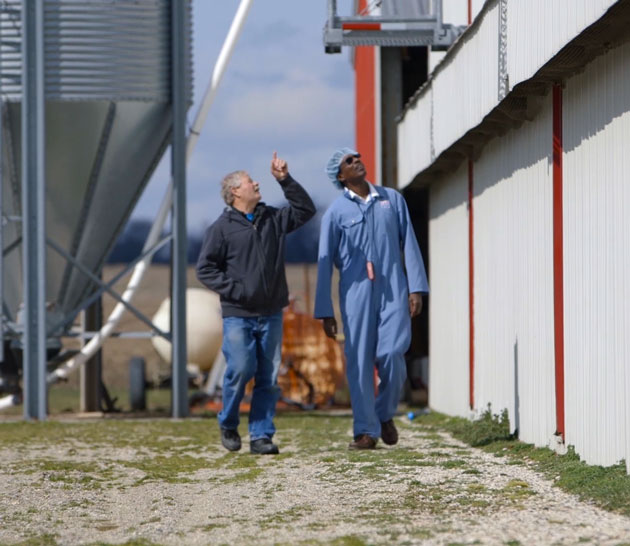 We also meet frequently with animal advocacy groups as they bring important perspectives to issues, global advancements and science related to animal welfare. We are committed to seeking open and constructive relationships with them.
Leadership and Collaboration Highlights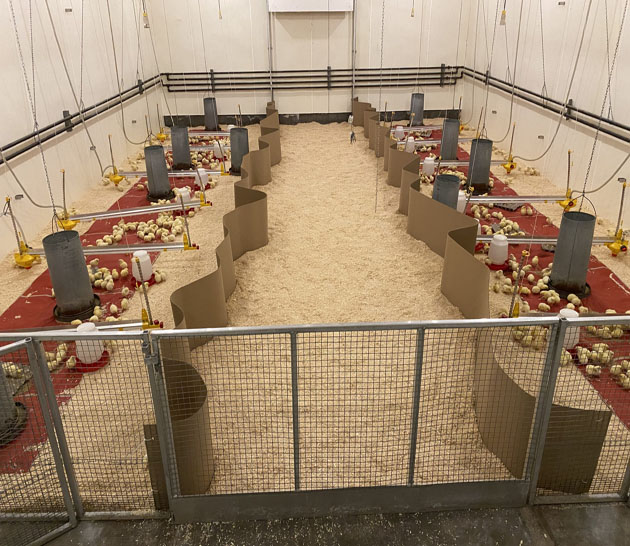 Broiler Stocking Density Research
We collaborated with Dr. Karen Schwean-Lardner and her team from the University of Saskatchewan to conduct a research trial evaluating the impacts of broiler stocking density on bird welfare, performance, environment and condemnations.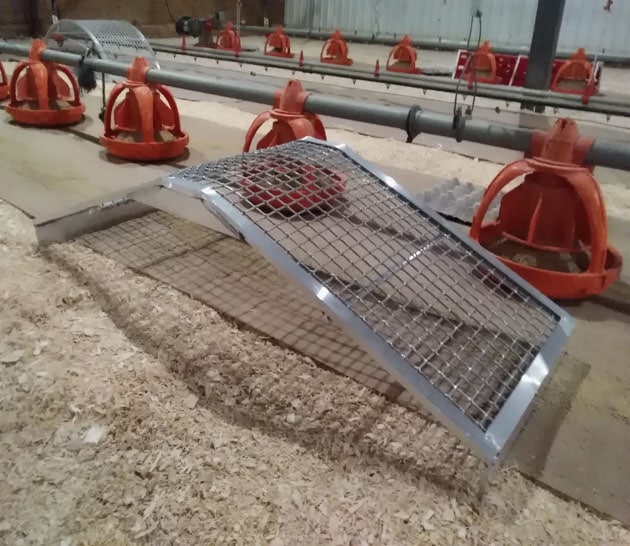 Broiler Environmental Enrichment Trials
We finalized the design of our broiler environmental enrichment objects following extensive field testing, practical experience and producer partner feedback. We also partnered with Dr. Martin Zuidhof through the Poultry Innovation Partnership to complete a full statistical analysis of our enrichment testing results.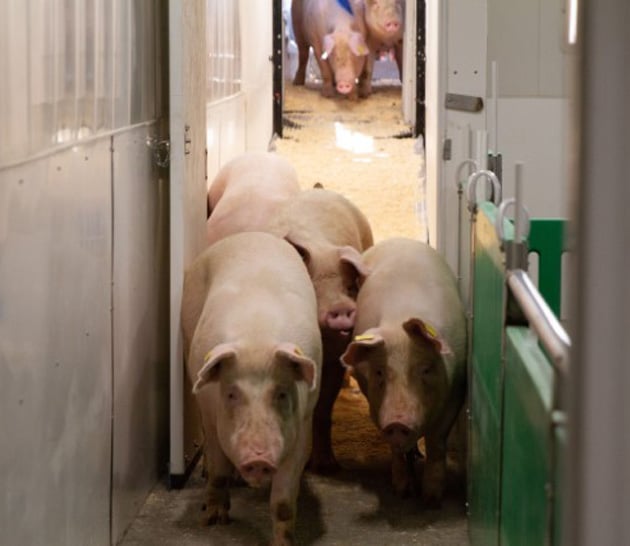 African Swine Fever and Compartmentalization
We have taken a leadership role in the pork industry regarding planning and preparedness for an outbreak of African Swine Fever (ASF) in Canada. Our current focus is to maintain and ensure global food security and the highest degree of animal welfare and environmental stewardship during the course of disease eradication efforts, should they become necessary.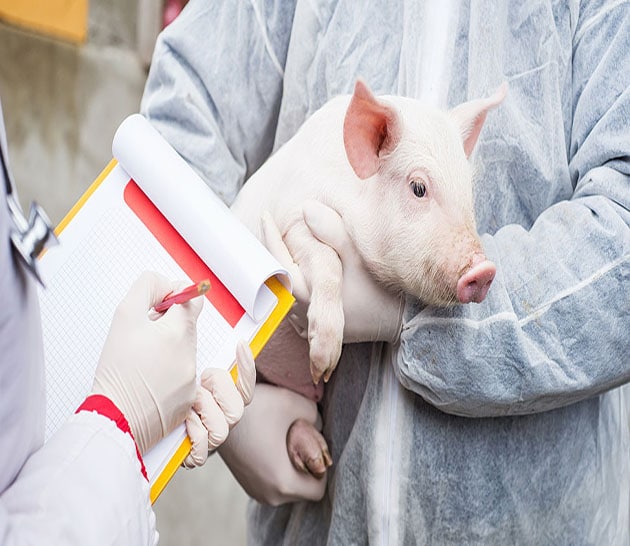 Providing Educational Experiences
In 2021, we supported several experiential learning opportunities for post-secondary students within our operations. We hosted three student veterinarians on poultry veterinary externship rotations and we hosted University of Alberta students on a virtual mini-internship to learn about poultry production.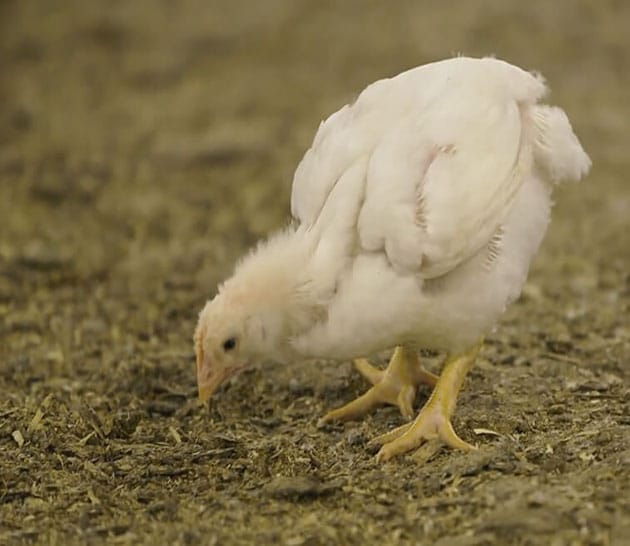 Poultry Innovation Partnership
The Poultry Innovation Partnership (PIP) is a partnership of the poultry industry, Government of Alberta, and the University of Alberta whose mission is to foster a healthy Canadian poultry enterprise. Excellence in research and innovation, knowledge management, technology transfer and mentoring tomorrow's poultry professionals are the Centre's hallmark.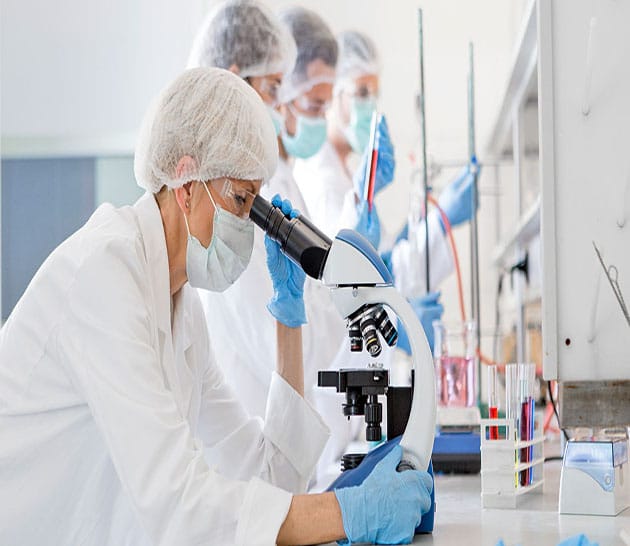 Investigating Breast Muscle Myopathies
We collaborated with Drs. Shai Barbut and Leonardo Susta at the University of Guelph and with our genetics supplier to further investigate the epidemiology and consequences of breast muscle myopathies in broilers. Breast muscle myopathies result in poor meat textural qualities. By working with the University of Guelph team we were able to better understand conditions leading to breast muscle myopathies and actions that can be taken to reduce their incidence.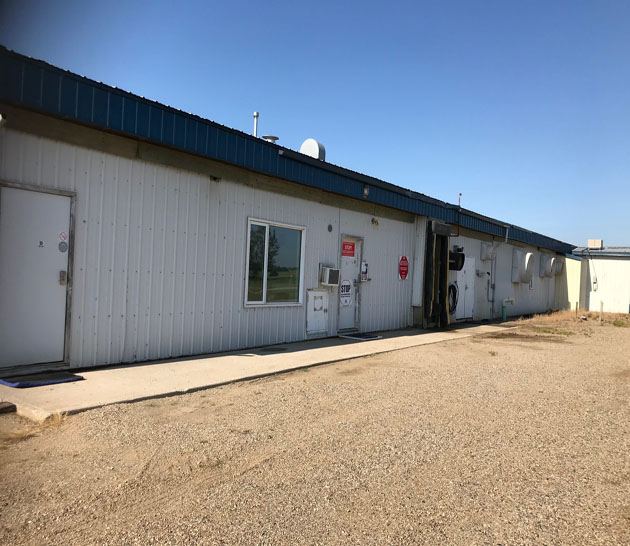 Digital Farm Traceability and Biosecurity Technology
Our Maple Leaf Agri-Farms and Information Solutions Infrastructure teams co-innovated with Be Seen Be Safe Ltd. to adapt their existing digital traceability technology into a new system called Farm Health Guardian™. Farm Health Guardian™ is a complete, real-time disease spread mitigation platform that tracks personnel and vehicle movements in coordination with the health status of barns or geographic areas.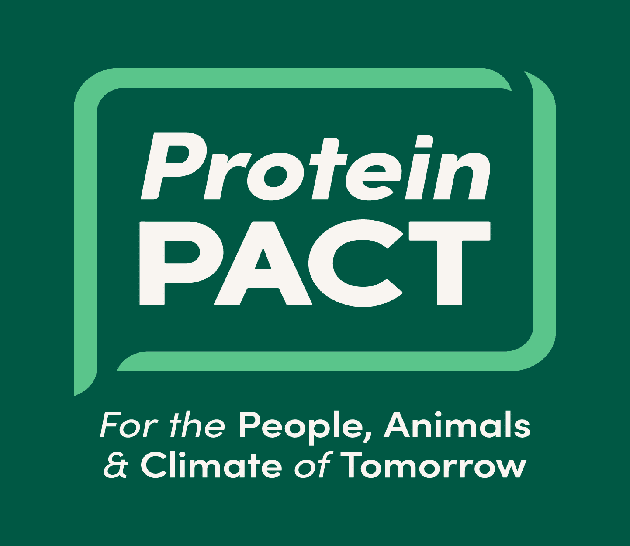 NAMI's Protein PACT for People, Animals and the Climate of Tomorrow
Maple Leaf Foods leaders were instrumental in the initiation and development of the North American Meat Institute (NAMI) Trust in Animal Protein Task Force, and Maple Leaf Foods representative on the NAMI Executive Board fulfilled the role of chairman of the task force. The work of the task force ultimately led to the formation of the NAMI Protein PACT, a multi-species effort that is coordinated and funded by supply chain partners across the various value chains.
Sustainability Report
Learn more about our sustainability performance in our 2021 Sustainability Report.