We provide
Better Care
for our animals
Maple Leaf Foods has strong values that deeply define our culture and how we operate. These values extend to how we treat the animals we raise or source. We have significantly enhanced governance, investment and operational focus to build a world-class animal welfare program.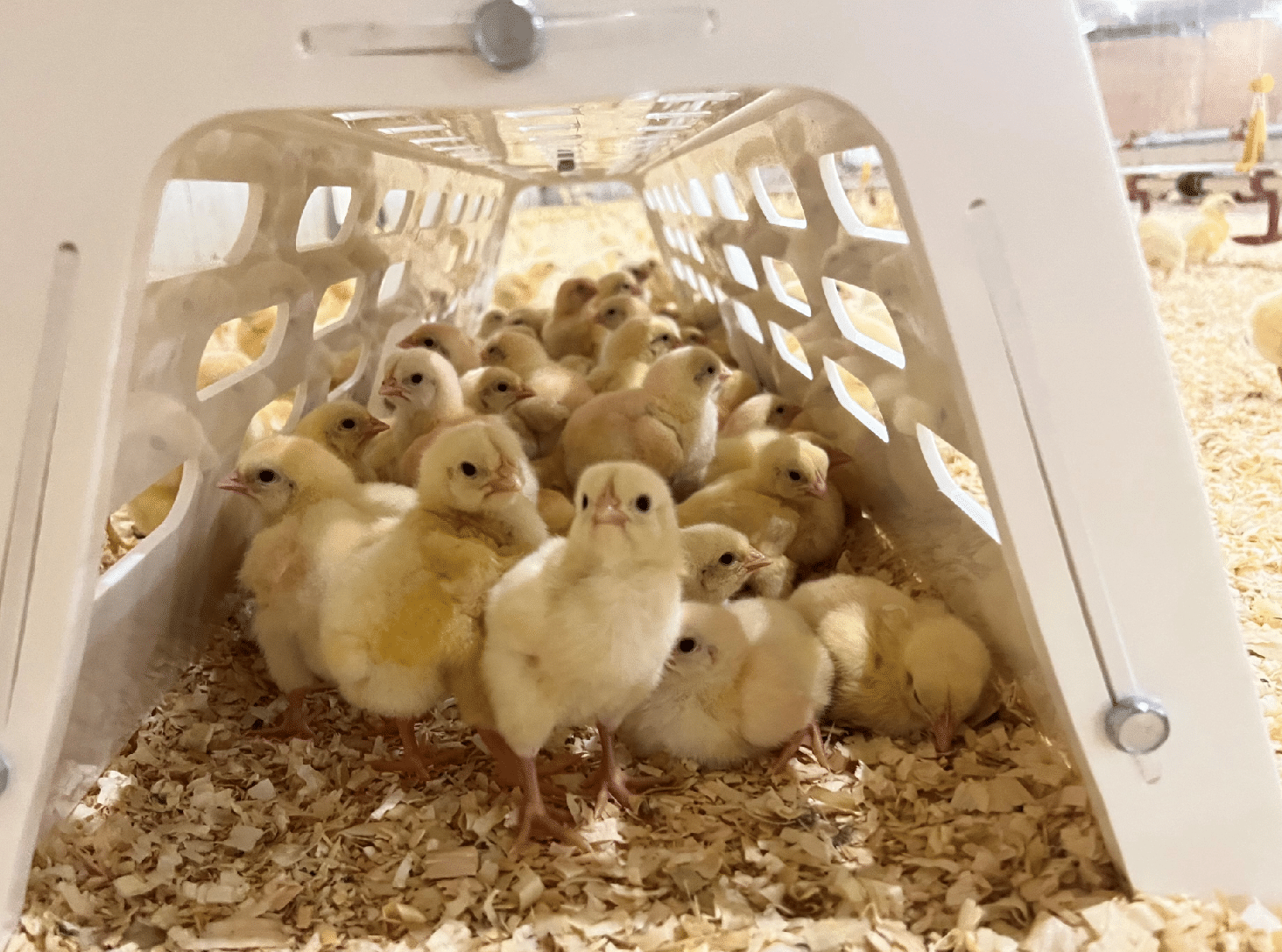 Driven by our purpose to Raise the Good in Food and create shared value, we recognize the humane treatment of animals for food production is a social and ethical priority and a responsibility that we take extremely seriously.
This requires building a strong culture of animal well-being, advancing continuous improvement within Maple Leaf Foods and across the industry, and holding ourselves accountable to performance and progress. We are committed to providing the necessary organizational focus and resources to advance the welfare and science-based treatment of animals.
We are committed to the highest standard of animal care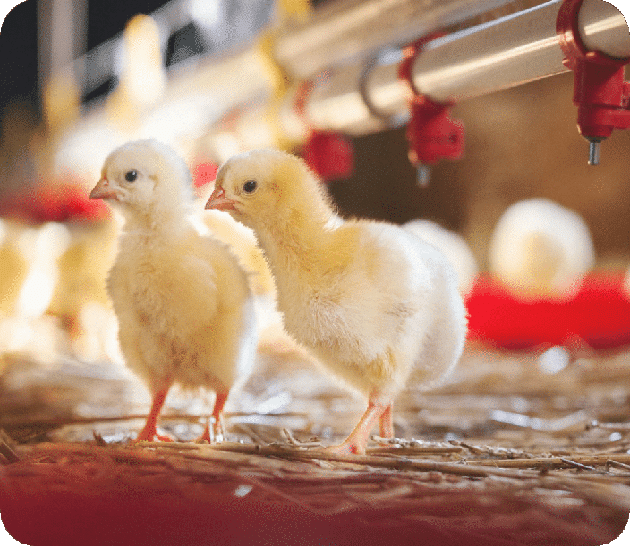 Five Freedoms and Five Domains
The Five Freedoms – the most widely accepted global standard for responsible animal care – form the fundamental approach to animal welfare at Maple Leaf Foods. In recent years, as we continue to advance in animal care, we have also adopted the Five Domains approach, which encompasses the mental state of animals.
Raised Without Antibiotics
Maple Leaf Foods is committed to minimizing or eliminating the use of antibiotics wherever possible, while maintaining high standards of animal care. We reduce antibiotic use through our Raised Without Antibiotics (RWA) program, which focuses on providing excellent management, health and nutrition to our animals so that antibiotics are rarely required. We follow stringent operating protocols to protect the health of our animals that are raised without antibiotics, which is one of our animal care priorities.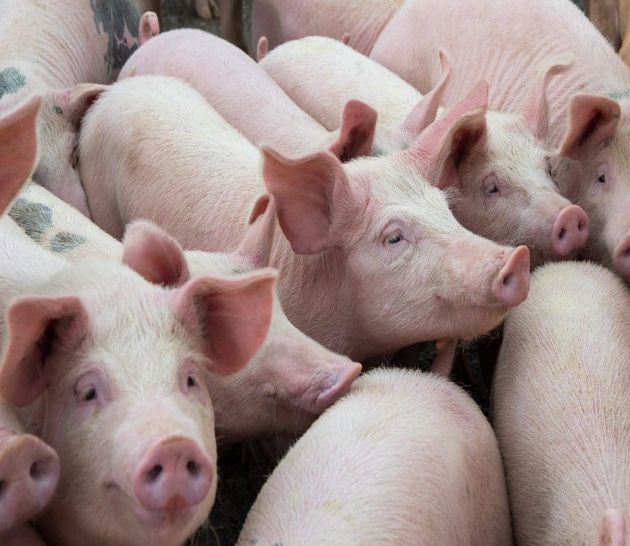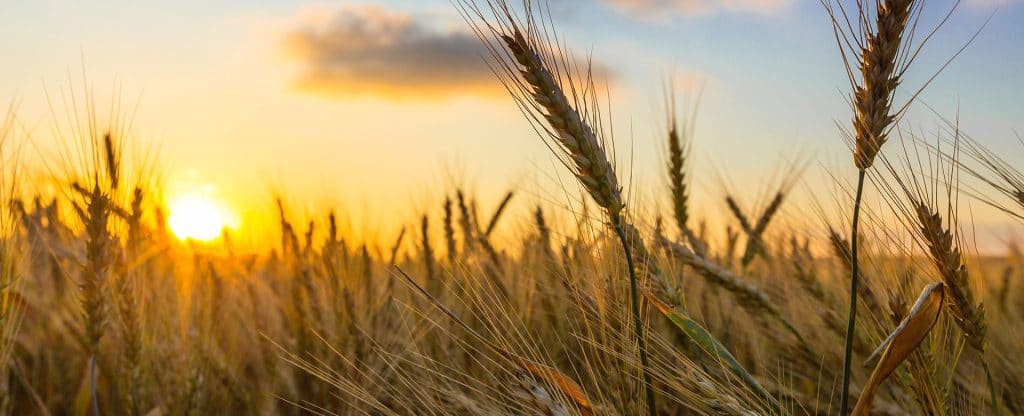 100%

of owned sow spaces transitioned to our Advanced Open Sow Housing system

100%

of sow, nursery, and finisher barns installed with enrichment toys

98.9%

reduction in antibiotic usage across our hog production operations since 2014

56%

of hogs raised in company-owned barns are Raised Without Antibiotics

100%

of Alberta and Ontario poultry trailers implemented with environmental digital monitoring

2nd

tier ranking on the Business Benchmark on Farm Animal Welfare (BBFAW)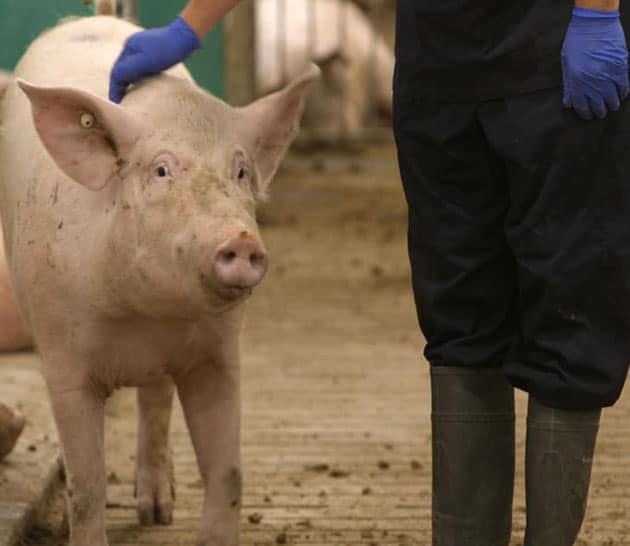 Commitment to Animal Care
The primary focus of our Commitment to Animal Care is establishing standards and practices applicable to our owned operations involving live animals and the Canadian provinces in which they are located. Our Commitment to Animal Care additionally establishes a commitment to work closely with our producer partners and other suppliers to advance high standards of animal care across our supply chain.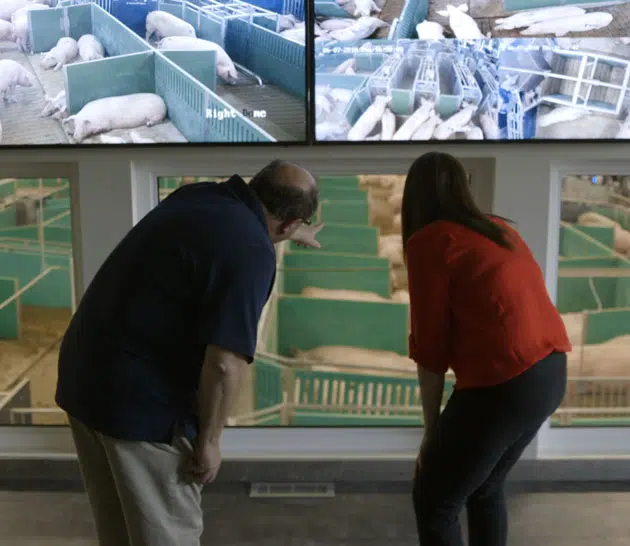 Governance, Oversight and Monitoring
Animal welfare is a shared responsibility with Maple Leaf Foods' employees, veterinarians, and executive leadership accountable for our performance. Our rigorous animal care governance, oversight and monitoring processes ensure that we are implementing the very best, science-based animal care practices and are continuously assessing and improving our efforts.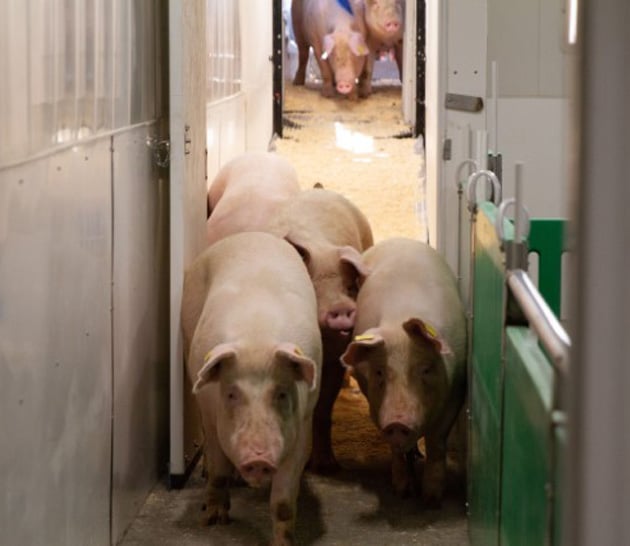 Standards and Performance
We hold ourselves to the highest standards of animal care and are committed to science-based, best practices. We adhere to many industry standards and codes of practice to ensure we are in compliance and provide the very best care for our animals throughout raising, production and transportation.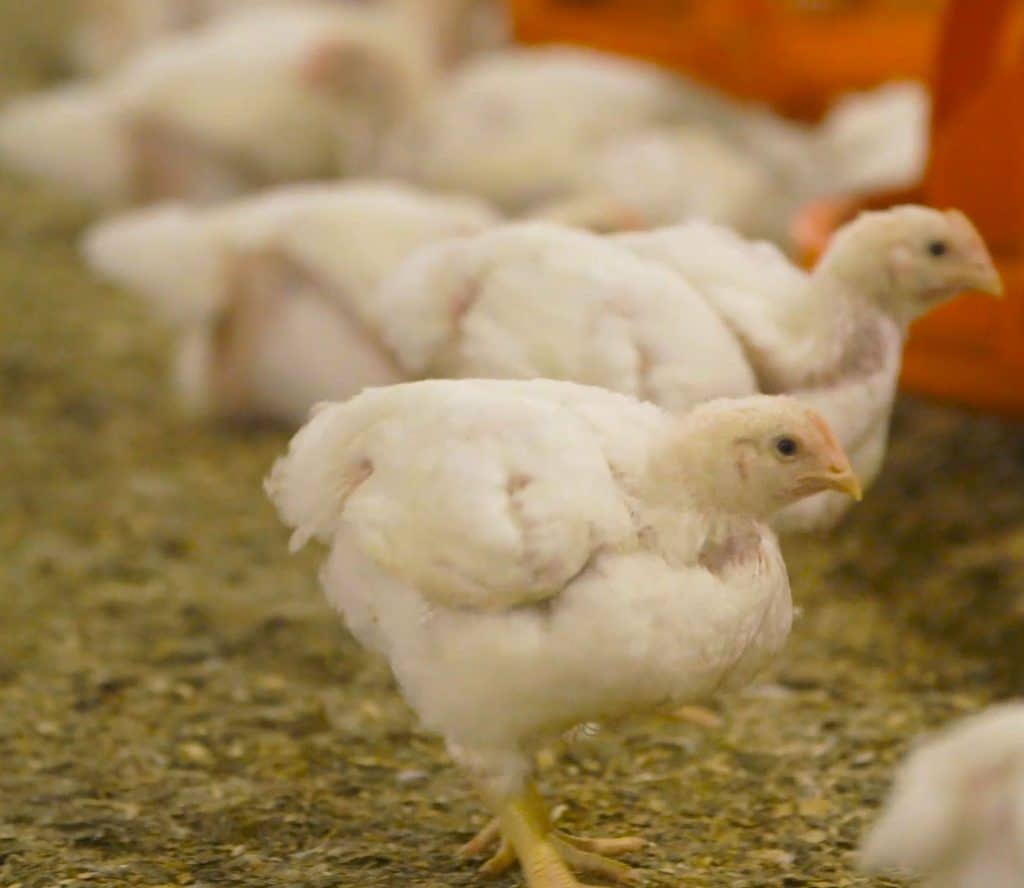 Responsible Antibiotic Use
Maple Leaf Foods is committed to minimizing or eliminating the use of antibiotics wherever possible, while maintaining high standards of animal care. We are actively engaged in industry and government efforts to reduce antibiotic use in livestock operations, including increasing veterinary oversight of antibiotics prescribed to livestock.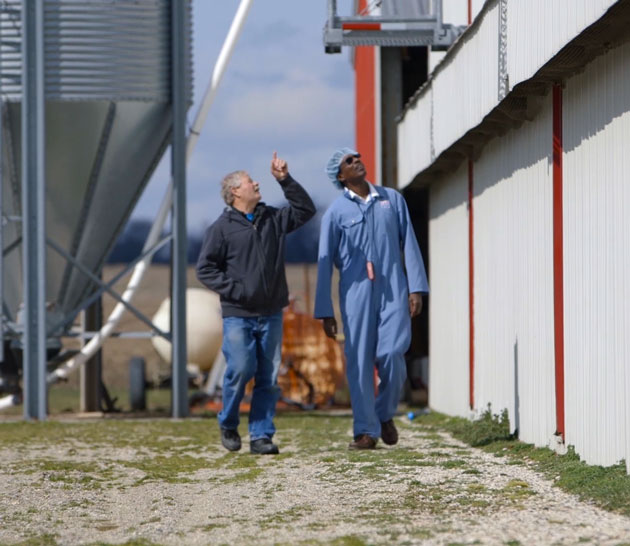 Advocacy, Leadership and Collaboration
Maple Leaf Foods works with numerous stakeholders to advance animal care practices across the industry. We take active roles in committees and working groups that are working towards advancing animal care practices.
Sustainability Report
Learn more about our sustainability performance in our 2021 Sustainability Report.