Where we work
Maple Leaf Foods Toronto, Ethel Ave
100 Ethel Ave,
Toronto, ON
M6N 4Z7
We make fresh poultry products.
What we make
At the Maple Leaf Foods poultry processing plant in Toronto
The Toronto poultry plant is our fresh poultry processing plant. We process chickens to make fresh and frozen poultry products.
Plant facts
Total # of employees: 800
Size of plant: 125,000 sq ft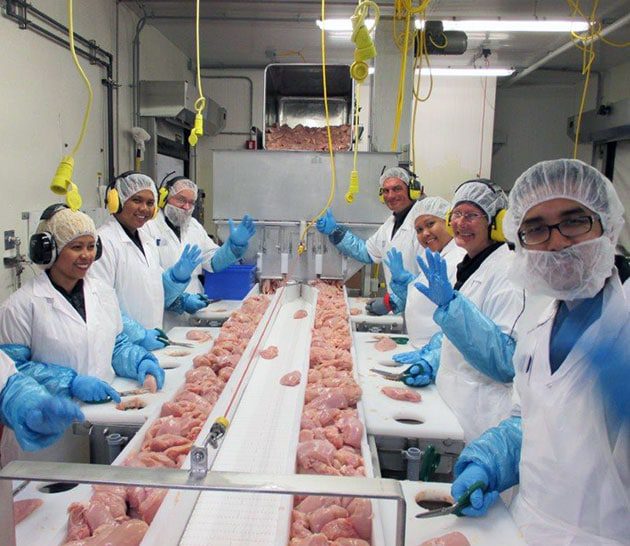 Want an exciting career in manufacturing? Join us!