Where we work
Maple Leaf Foods Brampton, Kennedy Rd
32 Kennedy Rd S.
Brampton, ON
L6W 3E3

We make fresh and frozen poultry products.

There are two Maple Leaf plants located in Brampton:

32 Kennedy Rd S.
Brampton, ON
L6W 3E7

97 Walker Drive
Brampton, ON
L6K 1A2
What we make at the Maple Leaf Foods Brampton poultry plant
Our Brampton plant processes chickens to make fresh and frozen poultry products.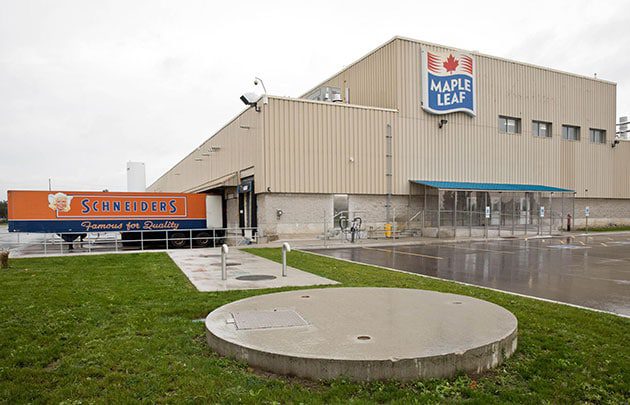 Plant facts
Total # of employees: 330 employees
Size of plant: 98,000 sq ft
Hazard Analysis Critical Control Point (HACCP) recognized since 1997
The plant will close in 2022
Are you looking for an exciting career in manufacturing? Join us in Brampton!