About Us
Maple Leaf Foods Inc. is a leading consumer protein company, making high quality, innovative products under national brands including Maple Leaf®, Maple Leaf Prime®, Maple Leaf Natural Selections®, Schneiders®, Schneiders® Country Naturals®, and Mina®. The Company also operates in the refrigerated plant protein category with the Lightlife® brand. Maple Leaf employs approximately 11,500 people and does business in Canada, the U.S. and Asia. The Company is headquartered in Mississauga, Ontario and its shares trade on the Toronto Stock Exchange (MFI).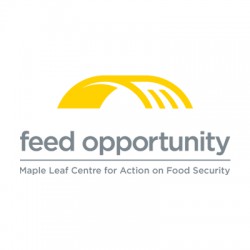 December 13, 2016
Food Security: It's Time To Act
Michael McCain keynote speech – Canadian Club of Toronto, Dec.12, 2016
Canada is the world's breadbasket – abundant in both farmland and wealth – and yet 4,000,000 Canadians and 1 in 6 children don't have food security. It's time to shine a brighter light on this national issue and spur innovation, policy solutions and broader collaboration.
On December 12, 2016, Michael McCain, President and CEO of Maple Leaf Foods, discussed the daunting issue of food security and the launch of the new Maple Leaf Foods Centre for Action on Food Security.